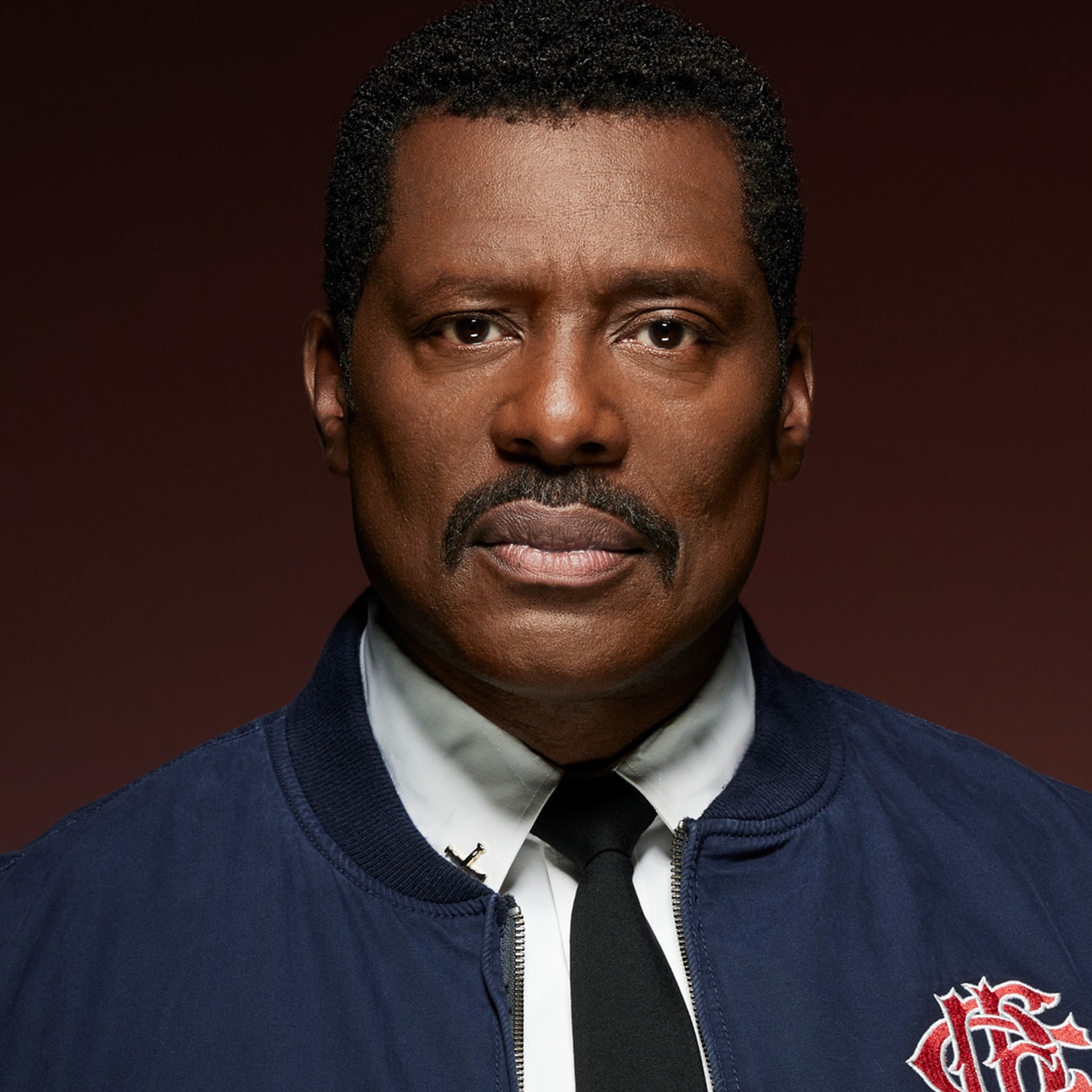 CHIEF WALLACE BODEN
Played By Eamonn Walker
Actor Bio
Eamonn Walker plays Battalion Chief Wallace Boden on the NBC drama "Chicago Fire."
Walker was born in London and attended Hungerford School in Islington. He went on to study social work at the University of North London, and he eventually trained as a dancer. He then joined the Explosive Dance Theatre Company in London. He also studied at the New York Film Academy.
Walker made his professional acting debut in 1983 on stage in London in the musical "Labelled with Love," based on the music of the pop band Squeeze. In the U.S., he is known for playing Kareem Saïd on the HBO television series "Oz," for which he won a CableACE Award.
His film roles include "Tears of the Sun" and "Lord of War," opposite Nicolas Cage. He returned to British television in the ITV1 production of "Othello," opposite Christopher Eccleston. For his role, he won the Best Male Performance in Television Award at the first Black Film Makers (BFM) Film and Television Awards ceremony.
He made his debut on Broadway playing Mark Antony in "Julius Caesar," opposite Denzel Washington as Marcus Brutus. Two years later, he became the first Black actor to play the role of Othello at either the original Globe Theatre or at the modern reconstruction, Shakespeare's Globe, in London.
He recently starred in the Pulitzer Prize-winning play "Between Riverside and Crazy" at the Steppenwolf Theater. For his performance as Pops, he was nominated for a Jeff Award and won best actor from the 2016 Black Excellence Award Committee.