NBC Insider Exclusive
Create a free profile to get unlimited access to exclusive show news, updates, and more!
Sign Up For Free to View
Your Wish is Granted: Where to Watch the Holiday Comedy Genie
Melissa McCarthy and Paapa Essiedu star in this charming take on the old tale when Genie premiers this holiday season.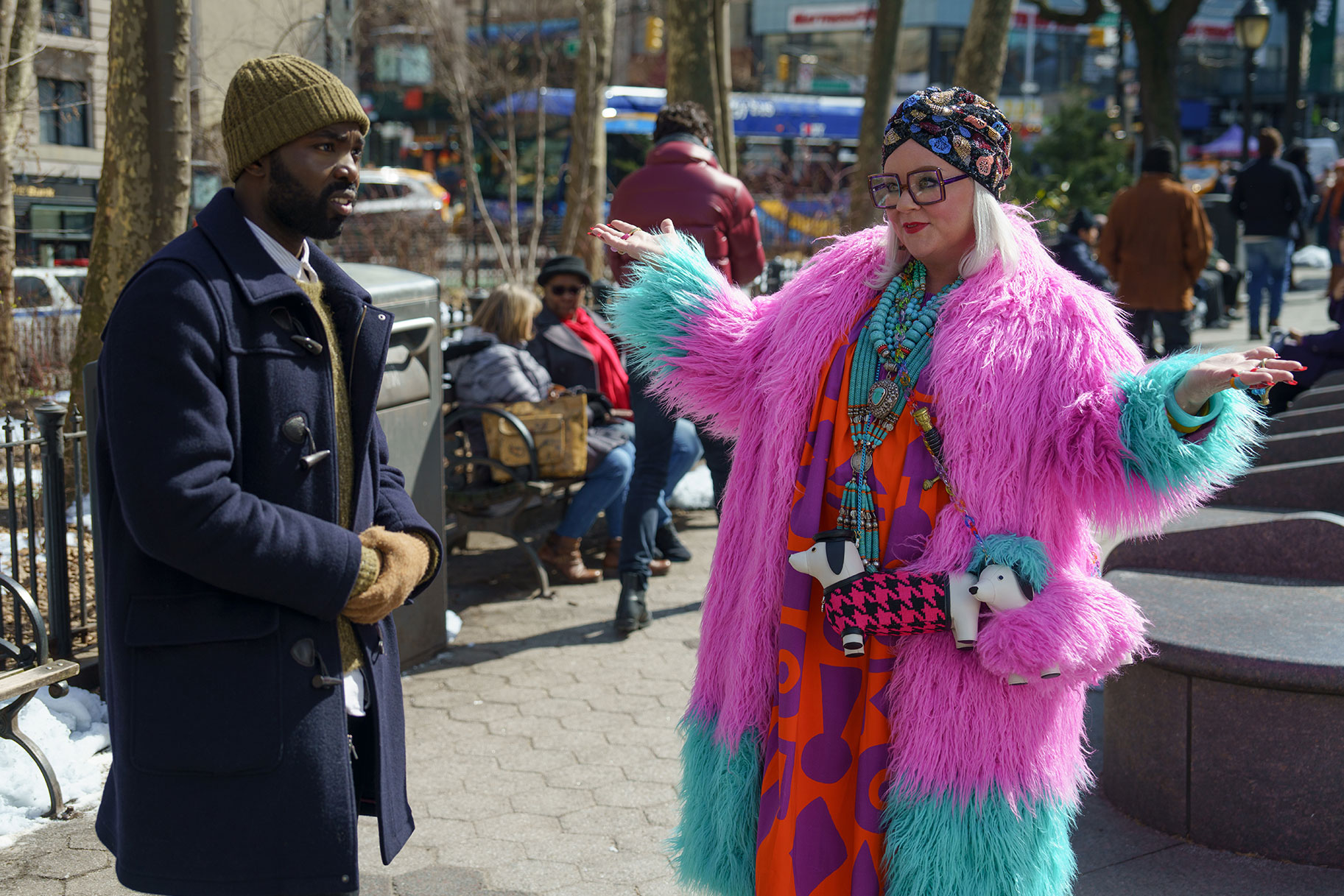 Richard Curtis's latest comedy is pure holiday magic and if you're a holiday movie fan, you're not going to want to miss Genie.
The Love Actually writer created a heartwarming genie-in-the-bottle story that stars Melissa McCarthy as Flora, the wish-granting wizard, and Bernard (Paapa Essiedu) as the lucky recipient. And boy, does Bernard need help. His life is going horribly wrong, from missing his daughter's birthday to his wife leaving him and getting fired from his job by none other than Tony-winning star of The Traitors, Alan Cumming, who plays his boss. Good thing this genie is no Aladdin with a measly three wishes; Flora grants unlimited requests.
RELATED: Here's Who's Performing at the 2023 Rockefeller Center Christmas Tree Lighting
When Bernard's gall is simple, he needs to get his wife and child to love him again. How does Flora turning a framed sports jersey on the wall of his home into the Mona Lisa help? You'll just have to tune into Genie to find out — here's how.
Where Can I Watch Genie?
The holiday fantasy comedy, directed by Sam Boyd (creator of Love Life), premieres exclusively on Peacock on November 22, 2023. After that, you can stream it any time you want using your Peacock subscription. But what are you and your family in store for this holiday season if you fire up Genie? 
What is Genie About?
Such charming humor is a hallmark of Curtis's screenplays such as the Oscar-nominated film Four Weddings and a Funeral. Genie is a remake of the 1991 British Christmas sleeper, Bernard and the Genie, also written by Curtis. The madcap made-for-tv movie featured beloved British actor/comedians Lenny Henry, Rowan Atkinson (also known as Mr. Bean) and Alan Cumming as the down-and-out Bernard.  
Genie promises to be a similarly good-hearted and rollicking tale. After Bernard accidentally unleashes 2000-year-old Flora from an ancient jewelry box, she's got some catching up to do, so he begins to teach her about the modern world. For example, he introduces her to the wonders of pizza. But there's a learning curve. Flora mistakenly snacks on hand sanitizer, deeming it delicious and "zesty." In the trailer, we see Flora washing her hair in the toilet. Clearly, these two characters have a lot to learn from each other. As they set out on a journey together to win back Bernard's family, we see their unlikely friendship develop and realize Genie is every bit a heartwarming story about love and forgiveness.
Stream Genie on November 22, 2023 exclusively on Peacock.