NBC Insider Exclusive
Create a free profile to get unlimited access to exclusive show news, updates, and more!
Sign Up For Free to View
8 Times Randall Was the King of Dad Jokes on This Is Us
The man loves a good pun.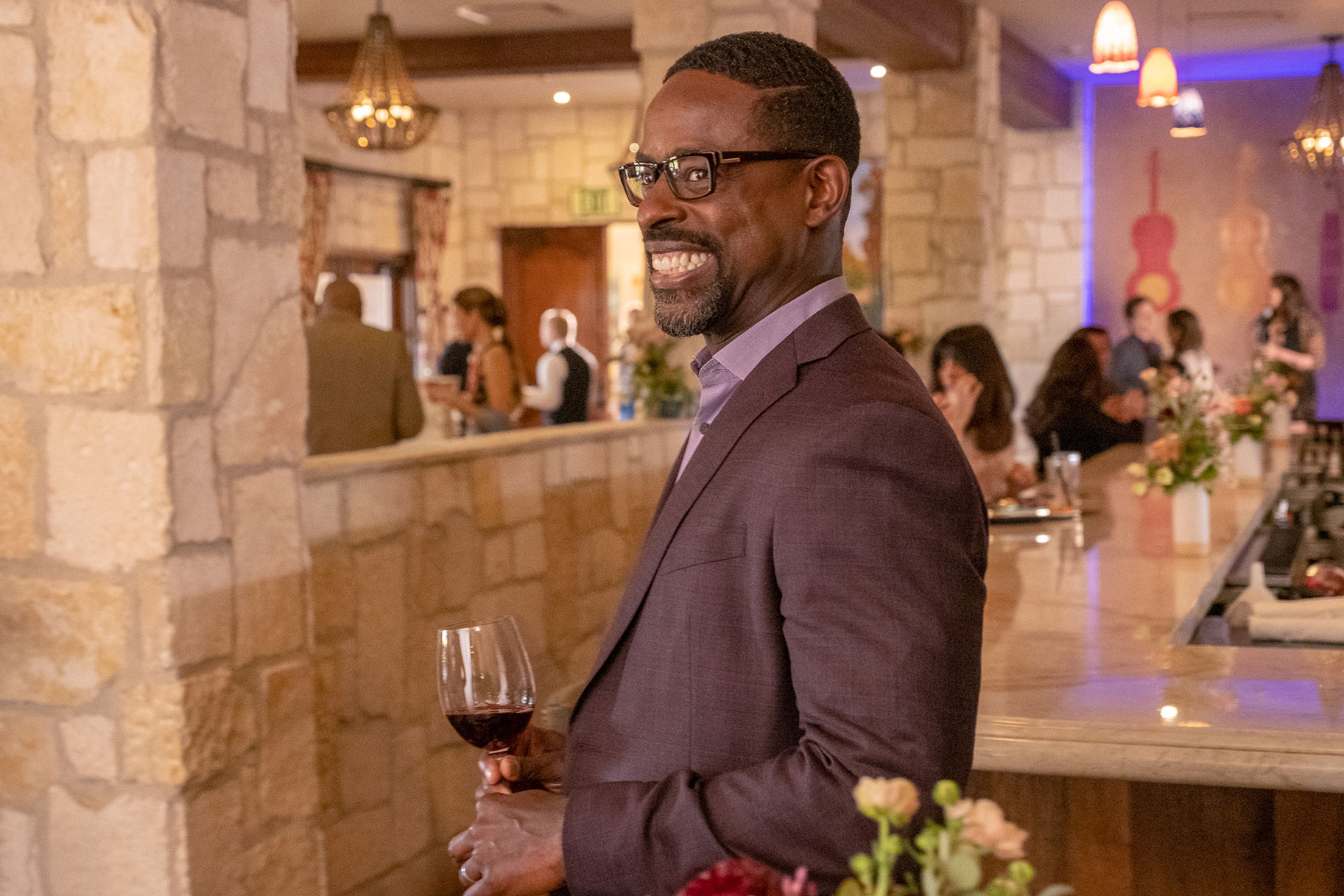 If there are two things we can count on This Is Us for, it's making us feel all the feelings—and Randall (Sterling K. Brown) making a dad joke. The beloved character is the king of dad jokes, fully embracing puns and corniness like no other. It's a trait fans love the most about him, and they've said as much on Twitter throughout the seasons. Frankly, a This Is Us episode just isn't complete without a signature Randall dad joke; we're going to miss them now that the show is over. (This Is Us wrapped its sixth and final season in late May 2022.) 
Thankfully, though, we have old episodes to re-watch—and Randall dad jokes to re-discover.  In honor of Father's Day approaching, we've highlighted eight times Randall confirmed he's the supreme of this cheesy, delightful art form. Enjoy! 
1. Why did the iPad go to the dentist? It had bluetooth. 
2. You know I'm always here for some Jack-rassic Park.
3. Deja: Oh, my God, you're still so corny; Randall: Like I'm on the cob, baby.
4. Oh, you didn't know? That's a new species. It's a Hibiscus droopus. It's very rare.
5. Therapist: So, what brings you here today?; Randall: It's kind of a long story. Ya got an hour?
6. Oh, baby, I'm as cool as the other side of the pillow. You feel me?
7. You get a cousin! You get a cousin!
Randall in Season 1, Episode 16 ("Memphis") after meeting William's (Ron Cephas Jones) family members that are now his, too. 
8. Randall: How are our plants doing?; Deja: The one that's listening to Beyoncé is a half inch taller than the others; Randall: I guess they like lemonade as much as water.
Stream the final episodes of This Is Us on Peacock now.