NBC Insider Exclusive
Create a free profile to get unlimited access to exclusive show news, updates, and more!
Sign Up For Free to View
Learn More About the Real Doctor Who Inspired New Amsterdam
And the actual oldest existing hospital in the U.S.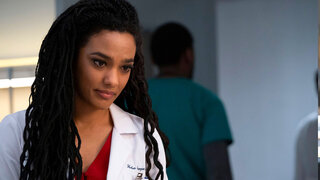 While we're five seasons in to New Amsterdam, we'll never get over the raw emotions that pour out of us every time we watch an episode. (I mean, with that Season 4 finale, who could blame us?)
Since the medical drama first hit our screens four years ago, we've been accustomed to seeing our favorite doctors—led by Max Goodwin (Ryan Eggold)—tackle some very real medical phenomenons and dilemmas. From epidemics, cancer, and addiction, we've seen it all. But did you know that New Amsterdam was inspired by not just an actual hospital but a real person? Ahead, everything we know about the true story behind the series.
Is New Amsterdam on NBC based on a true story?
While the show's main setting, New York City's New Amsterdam Hospital, is a fictional facility, it's actually based on the very real Bellevue Hospital in NYC. 
Bellevue is currently the country's oldest hospital. "We trace our roots back to 1736 when a six-bed infirmary opened on the second floor of the New York City Almshouse," it says on their website. "This was just four years after the birth of George Washington and 40 years before the signing of the Declaration of Independence."
Another fun fact? New Amsterdam has actually filmed episodes at Bellevue.
Is Max Goodwin based on a real person?
Yes, New Amsterdam's Dr. Max Goodwin is inspired by the life of Dr. Eric Manheimer and his book Twelve Patients: Life and Death at Bellevue Hospital. Manheimer served as chief medical officer of Bellevue Hospital for 15 years before leaving in 2012. His book comes from years of journaling his observations while on the job.
"I wanted to tell the story of the social and political things festering in this country, but I wanted to tell the patients' stories that could narrate it," he wrote in Twelve Patients, according to Med Page Today. "So I went through the notebooks and chose 12 patients that illustrated 12 important themes."
Like we saw Max battle throat cancer in the early seasons of New Amsterdam, Manheimer also battled the disease. The physician also serves as a producer and writer on the medical drama.
"Ryan [Eggold] and I have had a lot of conversations about the kinds of issues that come up, the conflicts, the ethical, and moral dilemmas," he told TV Insider in 2018. "He'll ask, 'Eric, how would this play out?' And that's an opening for me to give him a few options on the kinds of things that would be going through my head, why I wouldn't bother getting overheated about this because there are bigger fish to fry, or why this was the bigger fish and what my reaction would be."
Watch New Amsterdam on NBC Tuesdays at 10/9c and next day on Peacock.