NBC Insider Exclusive
Create a free profile to get unlimited access to exclusive show news, updates, and more!
Sign Up For Free to View
Are You a "Sports Sneaker?" Inside the Growing Viewing Trend
A new Peacock survey reveals just how far sports fans will go to watch their favorite teams.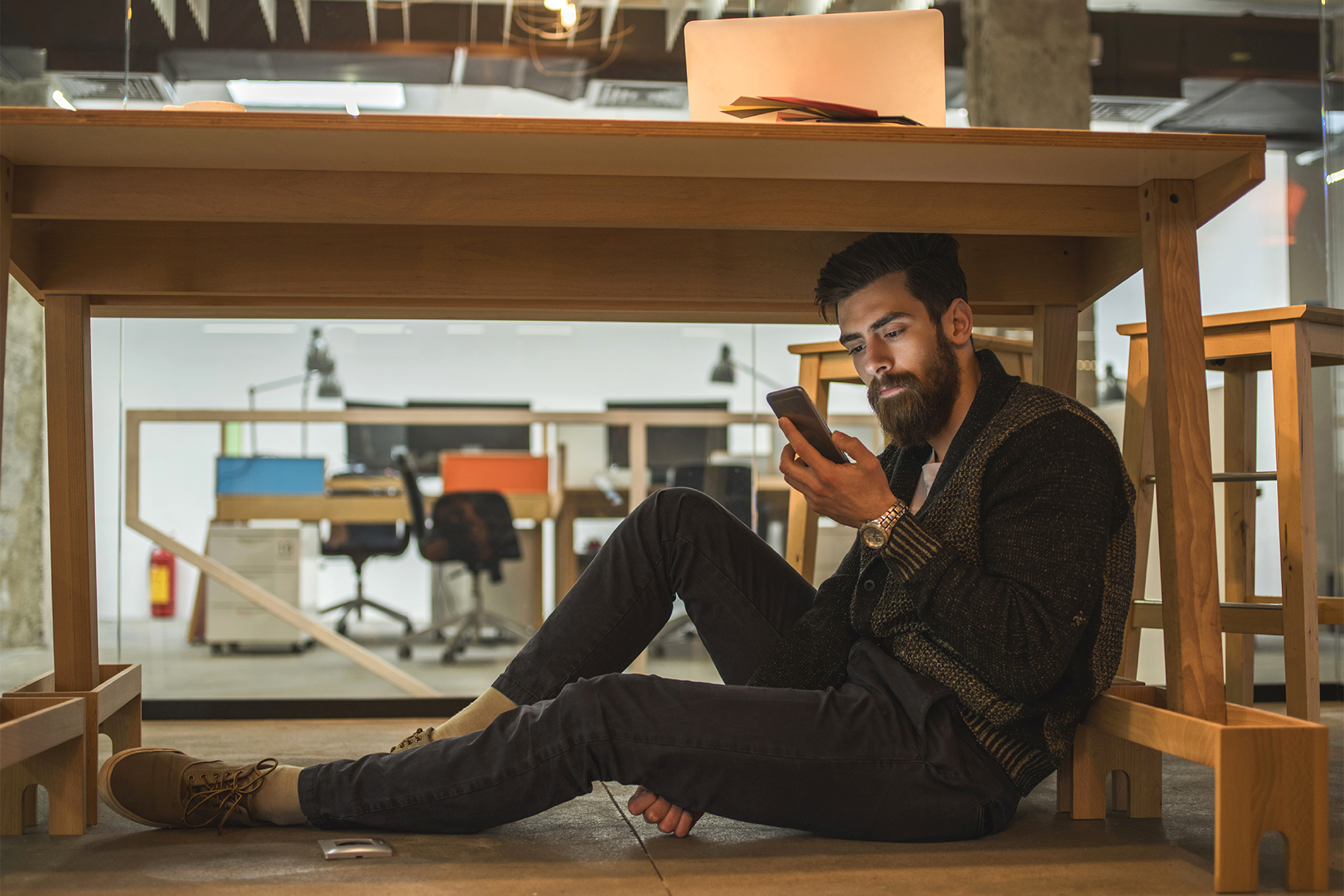 Thanksgiving is traditionally a time for family, friends, festive foods and, of course — a healthy helping of sneaking in some sports viewing when given the chance.

If you've ever found yourself wanting to ditch granny's gravy boat for a quick glimpse of the football game, you're not alone. According to a new Peacock-commissioned survey exploring viewer habits on streamers, 65% of American sports fans have executed the perfect play, a.k.a. the "sports sneak" — when one dips away to stream sports content on the sly. During Thanksgiving dinner alone, the feat has been pulled off by 36% of those surveyed.
RELATED: Who's the Fastest Player in the NFL?
Considering the seemingly endless options of available sports content on streamers, it's clear why more than half of U.S. residents are calling an audible during an average day.

Live sports viewing is 50% more likely to occur on a mobile device than other forms of content and, when it comes to Peacock, more than half of the platform's users have slotted in some live sports viewing on their mobile devices. While the NFL and Big Ten college football garner the most eyeballs on Peacock, the English Premier League nets the highest rate of mobile consumption on the platform.
"Live sports is just another example of how streaming continues to both serve and influence consumer behavior," stated Kelly Campbell, President, Peacock and Direct-to-Consumer. "For years, fans were tethered to the big screen, but now we're able to deliver the game on the go — and with live sports on Peacock more than 300 days a year, we're proud to do our part in creating opportunities for our customers to engage in the 'sports sneak' no matter where they are." 
RELATED: Why NFL Football Is a Thanksgiving Tradition - and What Sunday Night Football Will Deliver This Turkey Day

If you still feel like a turkey for sneaking away to catch Patrick Mahomes connect with Travis Kelce — or maybe just a shot at spotting Taylor Swift next to her famous friends — relax, you're far from the only one doing it. According to the data in the survey that third-party research organization Sage Outcomes produced for Peacock, football reigns supreme as the most "sneaked" sport by almost 20%. Between college and the NFL, the sport's popularity almost certainly correlates to why Thanksgiving — a holiday that's incomplete without a healthy portion of football — ranks third on the list of "places to sneak."

Peacock discovered some other interesting trends after asking crafty viewers why "sports sneaking" has become the go-ahead play for more than half of American sports fans.
Who is taking part in the "sports sneak" and where and when are they doing it?
65% of sports fans admit to having done a "sports sneak," and they're doing it at family get-togethers (48%), during work (37%), at Thanksgiving dinner (36%) and in bed while their partner is sleeping (32%), to name a few. 

Peacock users who stream sports on the service are almost 16% more likely to "sneak" than those who don't.

The most commonly sneaked sport is football.

Men are 23% more likely to "sports sneak," yet… 

Women are 27% less likely to get caught in the act than men. 

Three-quarters of parents who are sports fans admitted to "sports sneaking" — 32% more likely than non-parents — and they're doing it at their kids' recitals (21%), kids' birthday parties (26%) and even at their own kids' sporting games (30%). 
How do those pulling off the "sports sneak" get away with it?  
More than half (58%) of survey respondents have NOT been caught.

The most common strategies for a successful "sports sneak" were repositioning a chair or device in order to watch without anyone knowing (44%), hiding the device under a table, inside a jacket, behind a napkin, etc. (42%) and hiding out in the bathroom (37%). 

And funny enough, nearly a quarter of people who caught a sneaker joined that sneaker.
RELATED: Everything to Know About Carrie Underwood's Sunday Night Football Song
Here are some upcoming sporting events worth sneaking some time for
Peacock will continue to simulcast Sunday Night Football and will carry its first-ever exclusive NFL regular season game on December 23, featuring the Bills at Chargers. Additional upcoming games include:

Vikings vs. Broncos on November 19

49ers vs. Seahawks on Thanksgiving Day, November 23

Peacock will become the home of the first-ever exclusive live-streamed NFL Playoff game, presenting an NFL Wild Card Playoff in prime time on Saturday, January 13, 2024.
Peacock will also continue to be the streaming home for Big Ten and Notre Dame football, as well as men's and women's basketball. Upcoming games include:

USC Upstate vs. Minnesota (Men's Basketball) on November 18

Oregon State vs. Nebraska (Men's Basketball) on November 18

Illinois vs. Notre Dame (Women's Basketball) on November 18

Wake Forest vs. Notre Dame (Football) on November 18

Don't forget our furry friends! The National Dog Show is happening on Peacock on Thanksgiving Day, November 23