NBC Insider Exclusive
Create a free profile to get unlimited access to exclusive show news, updates, and more!
Sign Up For Free to View
Christopher Meloni's 19-Year-Old Son Is His Mini-Me In New Workout Pics
The Organized Crime star is the proud father to kids Sophia, 22, and Dante, 19.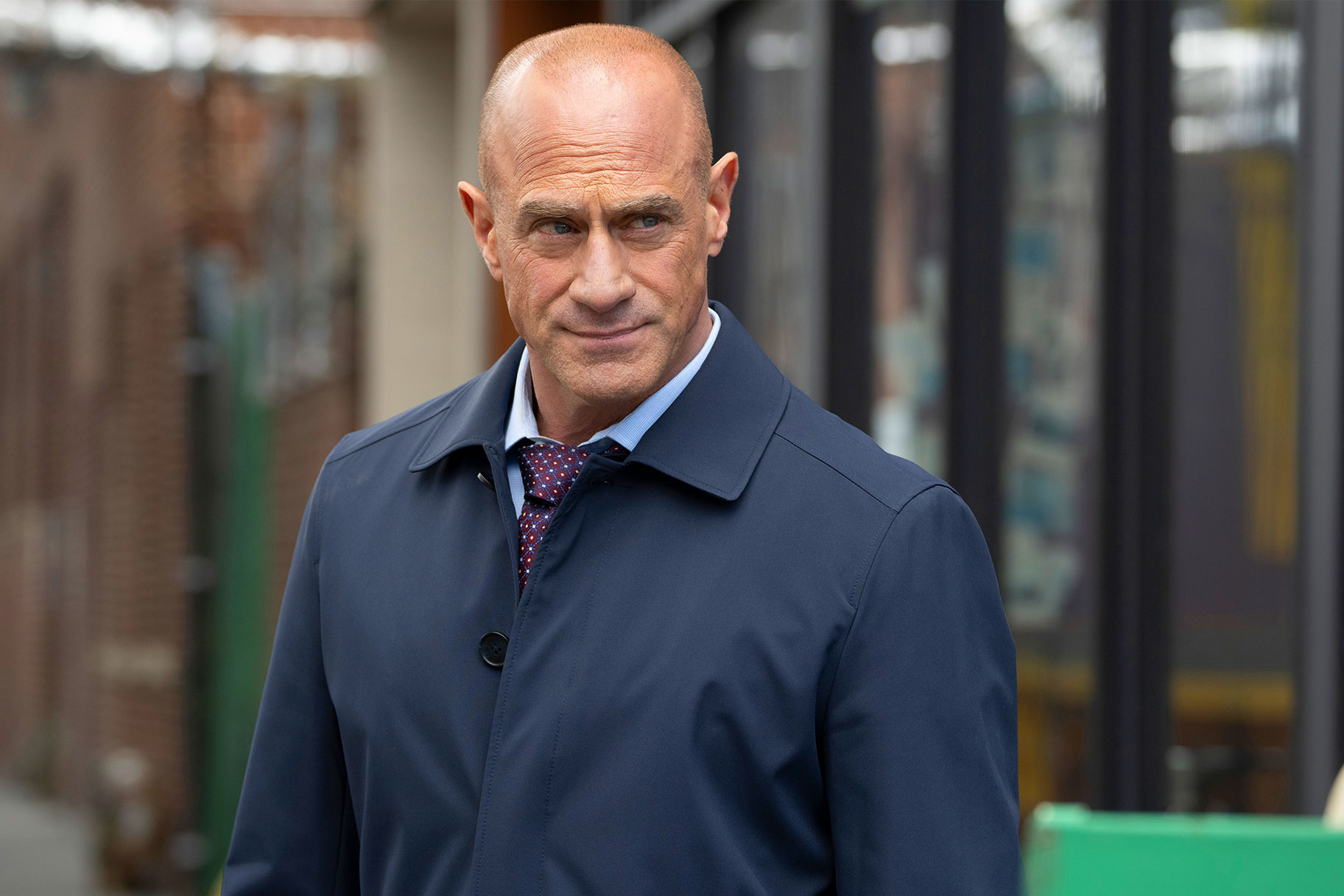 It's no secret that Christopher Meloni plays a career man as Elliot Stabler in Law & Order: Organized Crime, but when the cameras stop rolling, Meloni is a family man through and through.
The Meloni family is a joyful crew. Meloni boasts a 27-year marriage to his phenomenal wife, Sherman Williams, with the pair being proud parents to two children. Meloni is in no shortage of fond words about his loving family, and Law & Order fans love seeing the typically stoic man melt with the company of his loved ones. But who are the lucky people that get the honor of calling Elliot Stabler their father?
Read on to learn everything about Meloni's children!
Who are Christopher Meloni's kids?
Meloni and his wife share two children: a daughter Sophia Meloni, 22; and their son Dante Meloni, 19.
In a 2014 interview with USA Today, Meloni opened up about parenting and how he thinks his children view him as a father. "I think my kids would call me a little crazy. I'm very physical, very affectionate. I'm also very disciplined and focused on education. That's one thing that was instilled in me, one place in life where there's no compromise," Meloni revealed.
"What works for me is empowering my kids. I remember not having any power when I was growing up. Power helps kids mature, and it requires critical thinking on their part. They feel engaged in a decision, which makes them feel engaged in the family process."
Let's learn a little bit more about each of Meloni's children!
Who is Chris Meloni's son, Dante?
Dante is the youngest of Meloni's kids, and it's safe to say he bears the striking image of his SVU and Organized Crime father. Meloni recently documented a beautiful day spent with the family on Instagram, beginning with a workout alongside Dante. After the workout, Meloni and his son FaceTimed Sophia and returned home to find a deliciously fresh-baked cake made by Sherman.
Meloni captioned the slideshow: "So this was my day: I worked out with this one @dante_melonii The other one @sophiaemeloni face timed Then I arrived home to be greeted by this beauty that was baked by the greater/greatest beauty @sherman.meloni Grateful for health Grateful for my family Grateful for the time I have Grateful for the ppl that surround me Grateful for all the well wishes #Gratitude #thegiftsthatmatter."That's a day well spent in our books! 
Dante seems to be one of Meloni's favorite gym buddies, posting on Instagram in November about another successful workout. "Sunday morn workout with the kid," Meloni captioned the selfie where Dante looks like Meloni's mini-me.
Meloni made an Instagram post in celebration of Dante's 19th birthday, and the two men unfortunately got sick just in time for the festivities. "Celebrating the flu with the 19 yo," Meloni captioned the sweet birthday post where the two men humorously deadpanned for the camera.
Who is Chris Meloni's daughter, Sophia?
Meloni also has lots of love for his daughter, Sophia, who he recently linked up with Irish actress Cathy Belton while in Ireland. Meanwhile, Meloni was filming for Organized Crime with his on-screen mother, Ellen Burstyn. "So…this happened yesterday: @cathybelton and @sophiaemeloni connected in Ireland I organized some crime with the gang @shespokerebecca etc And Ellen came to play," Meloni captioned the sweet Instagram post about the happenstance.
Sophia was also spotted in a video posted by Meloni in honor of his wife's recent birthday. Dante and Sophia were seen dancing alongside the OC star to "Funkytown," and it looks like solid dance moves run in the family! Scroll to the fifth video in the carousel, below, to see the Meloni family bust a move!
In a 2022 interview with People, Meloni revealed that he always knew he would have kids that would make him proud, describing Sophia and Dante as a pair of old and young souls. "I always knew I wanted kids, as did my wife. My mother always used to say to me, 'I've learned so much from you kids,' and I didn't get it. Now I get it," Meloni explained. "One is more of an old soul. I never used that term until they came out of the womb and I looked in their eyes. I was like, 'Holy cow, look at you. You're here to teach me.' As well as the other one, who's a young soul. It's ever-evolving and a complete fulfillment of my life."
Watch Law & Order: Organized Crime on NBC Thursdays at 10/9c and next day on Peacock.