NBC Insider Exclusive
Create a free profile to get unlimited access to exclusive show news, updates, and more!
Sign Up For Free to View
Why Fans Really Thought Miguel Was Responsible for Jack's Death on This Is Us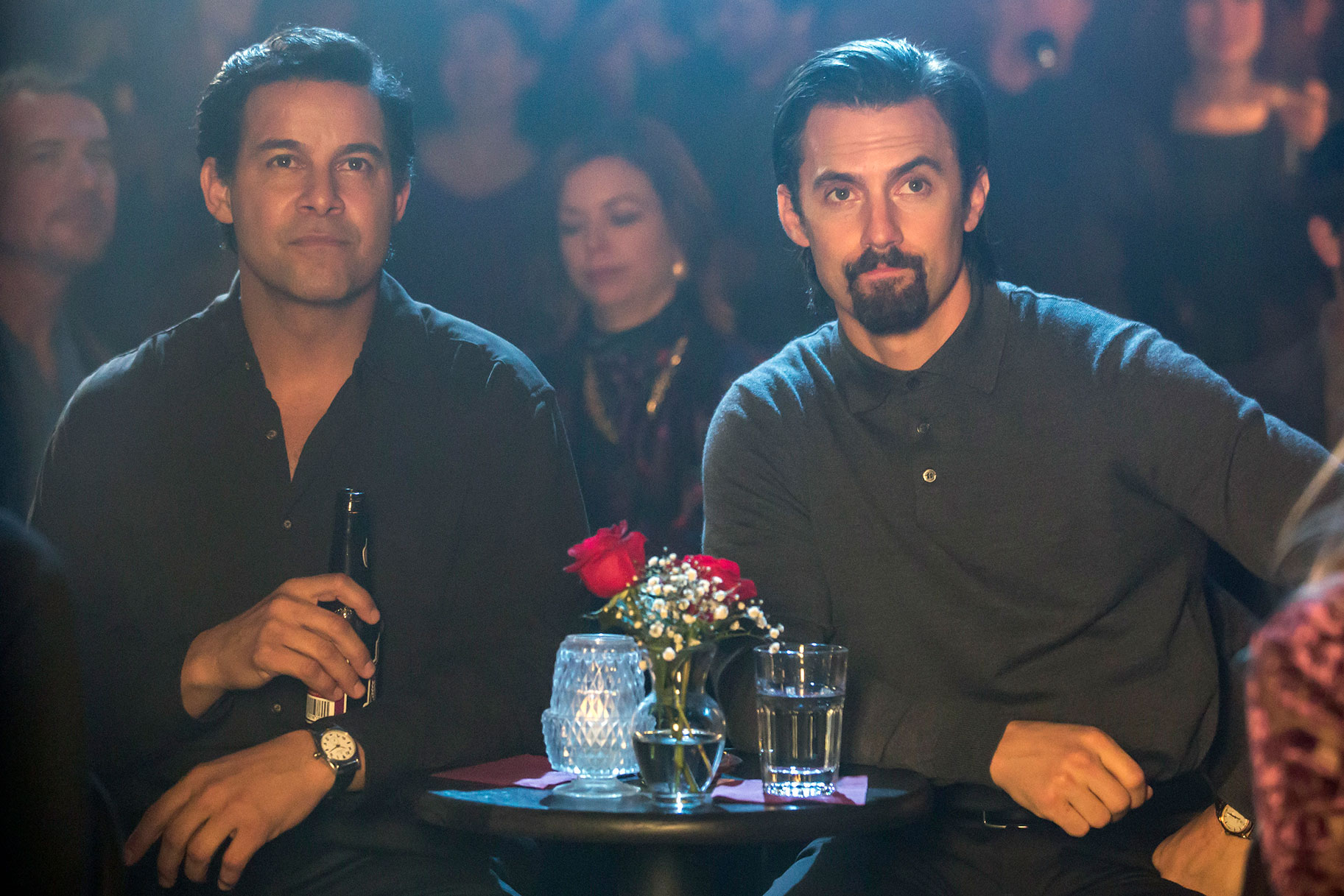 NBC's This Is Us brought viewers more twists and turns than we ever could have anticipated. Watching the Pearson family saga unfold over six seasons was quite the ride, and with so much drama in the air, it's easy to see why so many fan theories started to take an intense turn.
During an interview with Entertainment Weekly, the cast of This Is Us said that, at one point, fans were even convinced that Miguel (Jon Huertas) was somehow involved in Jack's (Milo Ventimiglia) death. 
"There was [a theory] that Miguel was responsible for Jack's death," Ventimiglia said during an EW "Around the Table" discussion.
This dark theory first gained traction after Season 1 Episode 14 ("I Call Marriage") when Jack and Rebecca (Mandy Moore) tied the knot, while Miguel and Shelly decided to file for divorce. "Miguel kills Jack because he's always pined for Rebecca. No? It's not that kind of show?..." one fan tweeted, according to Refinery29.
Obviously this wasn't true. In 2017, This Is Us series creator Dan Fogelman told EW he thought Miguel's intentions were completely genuine, and his interest in Rebecca didn't develop until later down the road...way after Jack's death. 
"If I were getting inside Miguel's head, I think he admires Jack and Rebecca together as much as he admires Rebecca alone," Fogelman told EW. "I think the best of Miguel, and I like to believe that Miguel's infatuation on a different level with Rebecca began long after Jack was no longer in the picture."
Stream the final episodes of This Is Us on Peacock now.