NBC Insider Exclusive
Create a free profile to get unlimited access to exclusive show news, updates, and more!
Sign Up For Free to View
9 Sweet Photos of Sophie and Kevin (Now That We Know They're Endgame)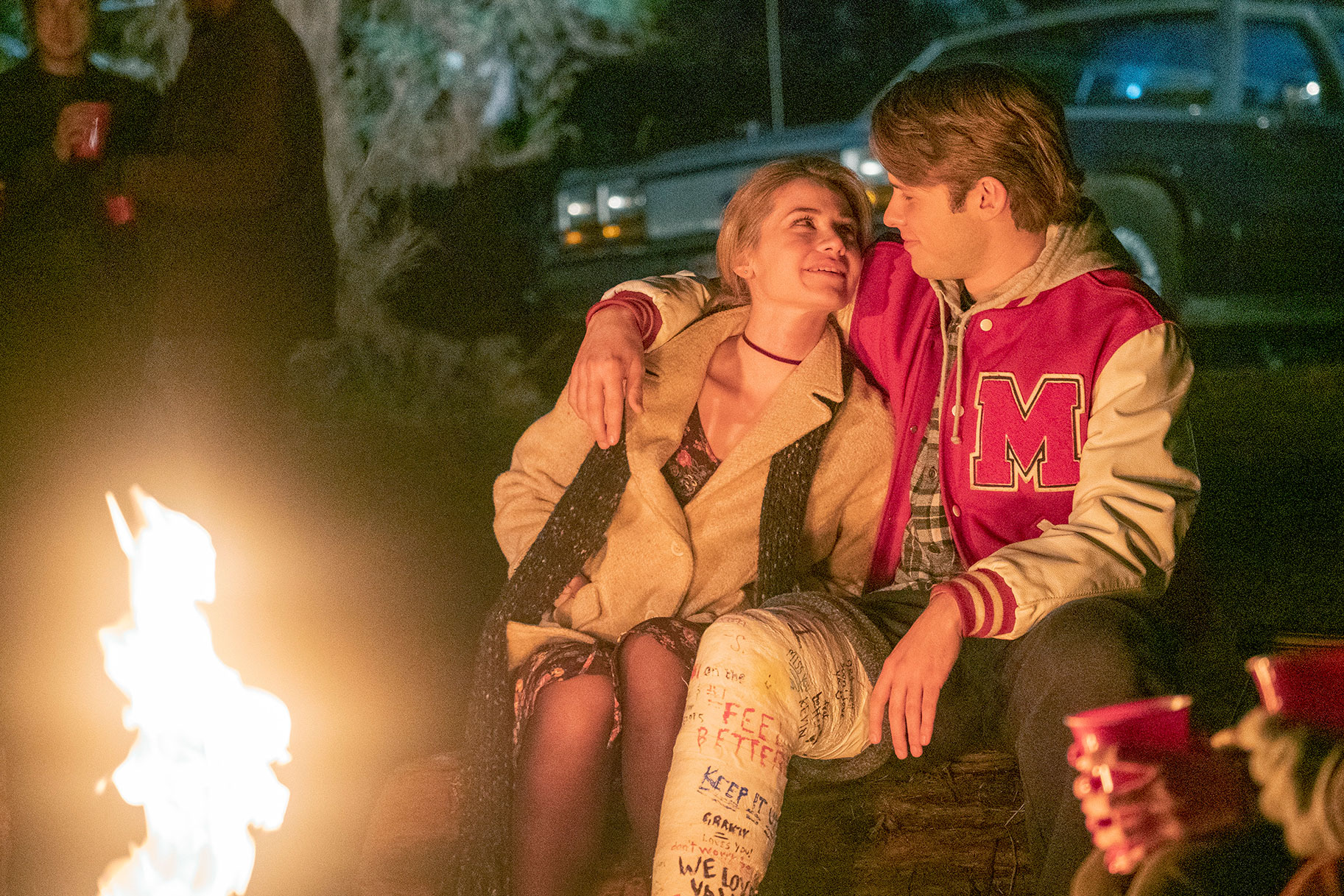 In Season 6, Episode 14 of This Is Us, we finally learned that Sophie (Alexandra Breckenridge) and Kevin (Justin Hartley) are endgame. After decades of hot-and-cold reunions, it turns out these two were always meant to be. This storyline was the boost of serotonin TIU fans needed to outweigh the show's more heavier elements—which are only going to get worse as we near the series finale. 
But let's not talk about that right now. This is a happy space—a space to celebrate Sophie and Kevin's love. As Breckenridge told NBC Insider after Episode 14, "I knew that the writers, producers, and [showrunner] Dan Fogelman always wanted them to end up together. It was just about really doing the characters justice, really letting Kevin find himself. It did take a long time for him. Even up until the rehearsal dinner he's just dating these women that he has no business dating, which is pretty obvious. So I found it really validating that at the end of all of that, these two people really became who they are on their own and were able to find each other as their whole selves."
Weeks before he could confirm Sophie was Kevin's endgame, Hartley also told NBC Insider the conclusion to his character's love story was validating. "It's earned," he said at the time. "So it might not be exactly what everyone wants, 'cause you can't please everyone. But I think every single person invested in the show will go, 'Okay, that's not exactly what I wanted' or, 'That is exactly what I wanted'—but regardless of the case, it's earned. And that makes sense. And that's how it ends. It's very satisfying." 
Satisfying indeed. Let's forget for a minute that This Is Us is ending and enjoy these photos of Sophie and Kevin being cute. Escapism, it's necessary! 
Young love. 
They are the literal definition of high school sweethearts. 
The way these two smile at each other!
We're obsessed.
Honestly, it's the way they look at each other.
It's giving "everlasting love."
We should've known it then!
But in true This Is Us fashion, fans were hypothesizing about Kevin's love life until the end.
And what an ending we received!
This Is Us airs Tuesdays at 9 p.m. ET on NBC.