NBC Insider Exclusive
Create a free profile to get unlimited access to exclusive show news, updates, and more!
Sign Up For Free to View
Sofia Vergara Reveals the Project That Changed Her Life in Hart to Heart Season 3 Premiere
Comedian Kevin Hart opens a new season of Hart to Heart with his one-time co-star Sofia Vergara.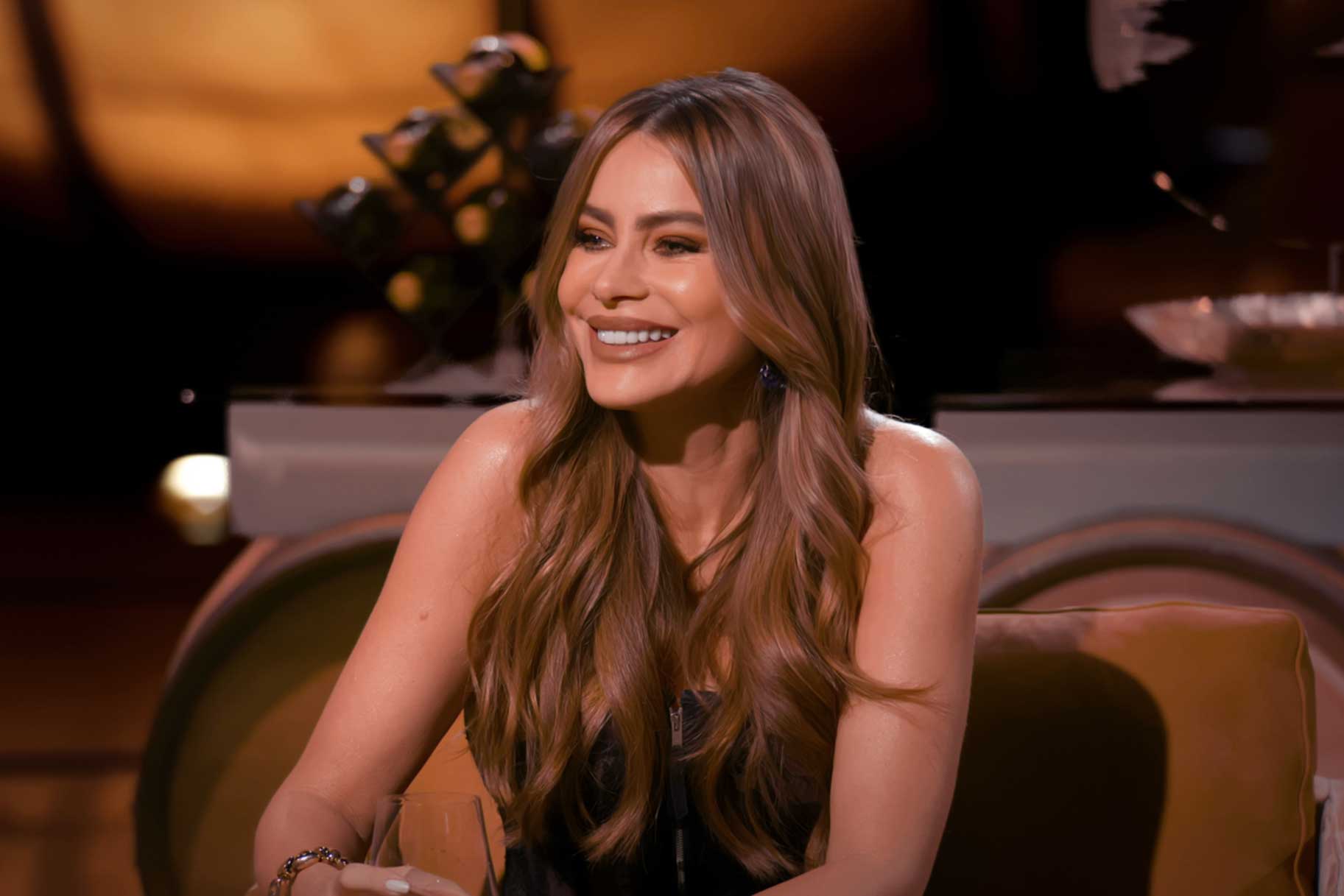 It's not easy to steal any scenes from comedian Kevin Hart but actress and comedienne Sofia Vergara does just that in her episode kicking off Season 3 of Peacock's Hart to Heart. The intimate interview series has Hart welcoming his friends and peers into a well-appointed wine cellar as they share some choice vino and stories about their lives and careers. The third season of the series premieres July 6 exclusively on Peacock, and will feature a season full of A-list celebs including John Cena, Bill Maher, Dr. Dre, Dwayne Johnson, Issa Rae, J.Cole, Mark Cuban, Will Ferrell, and Will Smith. 
RELATED: Everything to Know About Sofia Vergara's Life Before "Modern Family" Success
In the premiere episode, Hart reunited with America's Got Talent judge Vergara, who was his co-star in the 2004 comedy Soul Plane. They reflected on how the film was only Hart's second film and what it did for both of their careers in terms of audience awareness and networking for future projects. And then Vergara took the opportunity to continuously tease and be delightfully blunt with Hart again and again as they covered an array of topics in their wide-ranging conversation. And he gave it back to her in a hilarious fashion. 
The two also covered the ongoing blessings that the 11-year run of the sitcom Modern Family provided to Vergara. She also details the surprising way she finally came to the series after seven years of participating in failed pilots and series. Watch this clip where Vergara explains when she realized the series would be a hit to Hart:
During the hour, Vergara discussed the dark challenges of her early life in Columbia, creating clothing and accessory brands before a lot of celebs were doing it, and taking on her first dramatic series role for Griselda. As actors, the pair commiserated on the vulnerability of not being trained actors, finding their voices as producers, and then his confusion about her appreciation for husband Joe Manganiello's Dungeon Master abilities with his old-school Dungeons & Dragons hobby. 
RELATED: All About Sofia Vergara and Joe Manganiello's Whirlwind Romance
To watch the rest of their illuminating conversation, tune into Hart to Heart Season 3 on Peacock, with new episodes premiering every Thursday. You can watch both Seasons 1 and 2 now!