NBC Insider Exclusive
Create a free profile to get unlimited access to exclusive show news, updates, and more!
Sign Up For Free to View
Simon Cowell Says This Year's Top 11 Acts Are the Best in AGT History
I mean, the talent this year is out of this world.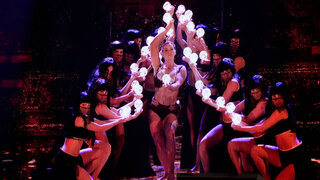 America's Got Talent has been blowing us away with its first-rate performers since 2006. And after a whopping 17 seasons, things just seem to be getting better and better. We've seen Season 17 of AGT narrow down its Contestants from the initial Auditions to a mere 11 Contenders, all competing for the $1 million prize. 
Judge Simon Cowell, who clearly has an eye for talent, revealed that he is more than impressed by this season's turnout. So much so, that he publicly declared his admiration on Jimmy Kimmel Live a few days before the Finals. "I think it's the best Contestants we've ever had. Honestly." Cowell said with certainty. 
Interestingly, he was singing a different tune this past spring, when filming began. "We started the first two days, genuinely, I thought, 'This is 'gonna be a disaster this year,'" he told Access in April. "Everyone was terrible. And then after day three, it turned a corner, and thank God it got better and better and better. Great Golden Buzzers. Acts I've never seen before. It was interesting, the people are interesting, the stories are interesting. The talent's great. I know a lot of people say that, but genuinely, it really, really is. This show, for whatever reason, it does attract really interesting people." 
The AGT Final performances air September 13th at 8/7c on NBC. Then, America will be able to vote for their Top Act, who will be revealed during the September 14th Live Results Show. Get ready! 
Watch AGT on NBC Tuesdays and Wednesdays at 8/7c and next day on Peacock.