NBC Insider Exclusive
Create a free profile to get unlimited access to exclusive show news, updates, and more!
Sign Up For Free to View
Sarah Hyland Covered a Christina Aguilera Hit—And Sounded Just Like Avril Lavigne
The vocal resemblance is uncanny. Be sure to watch more moments like this on NBC's That's My Jam.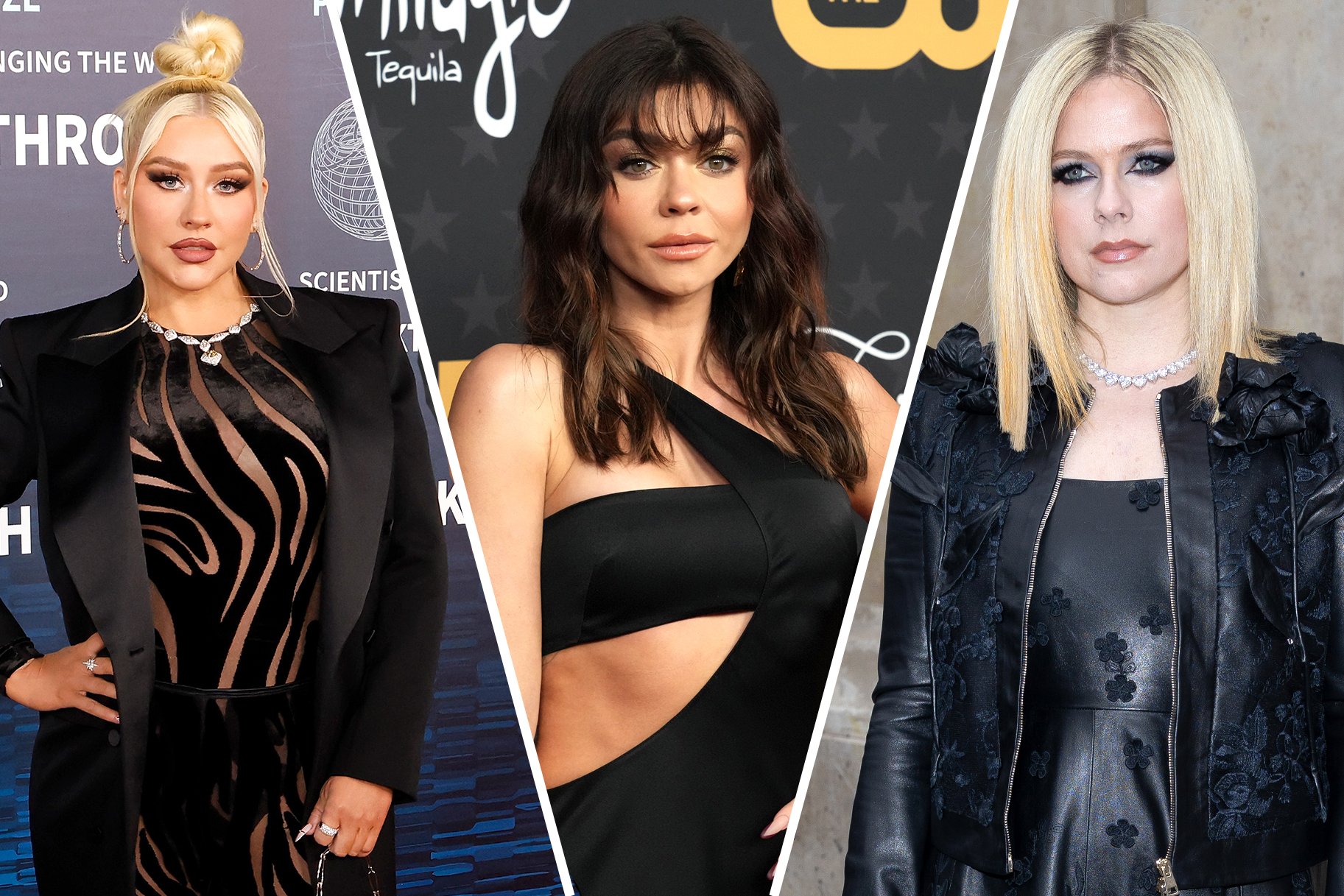 NBC's That's My Jam is known for pushing celebrities to their musical limits. The whimsical game show, hosted by Jimmy Fallon, features many of the music challenges made popular on The Tonight Show. One such challenge is "Wheel of Musical Impressions," in which celebrities are tasked with singing classic tracks in the tune of other Artists. Many of these segments have gone viral—like Adam Lambert's Cher-ified take on "The Muffin Man"—and it's understandable why. The fun everyone's having is contagious, and let's face it: Who doesn't love a good singalong? 
Sarah Hyland certainly does. The actress recently appeared on That's My Jam and was given the unique challenge of covering Christina Aguilera's "Genie in a Bottle" in the style of Avril Lavigne. And she nailed it—so much so that if you close your eyes, you might even think it's Lavigne herself doing the crooning. 
Hyland was able to capture the emo-pop angst of Lavigne's early days with her vocal delivery. Her drawl is absolutely giving "Sk8er Boi" vibes, and we're obsessed. 
But don't take our word for it. Watch the performance for yourself, below, and be amazed at Hyland's punk-rock prowess.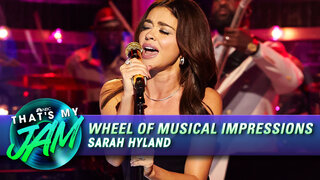 That's My Jam has a stacked lineup this season, with everyone from Kenan Thompson and JoJo Siwa to Jenna Dewan and Simu Liu appearing on the roster. 
"You'd be shocked to see who comes in and scores," Fallon told Billboard about That's My Jam's celebrity Contestants who aren't known for music. "Everyone we had on has a secret thing. They can all sing. Kate Hudson is amazing, by the way. I always knew she was musical, but I didn't know if she could really sing–she could really sing."
"The world is so heavy right now," Fallon continues. "Give me a fun option and I'll take it. We're working hard to be funny and fun and entertain you, and if you want that option, take it. … I think [That's My Jam is] something everyone can watch and laugh at together."
That's My Jam airs Mondays at 10/9c on NBC and next day on Peacock.