NBC Insider Exclusive
Create a free profile to get unlimited access to exclusive show news, updates, and more!
Sign Up For Free to View
Jojo Siwa Just Made a Surprise Appearance on America's Got Talent
During auditions, the star debuted her new girl group, XOMG POP!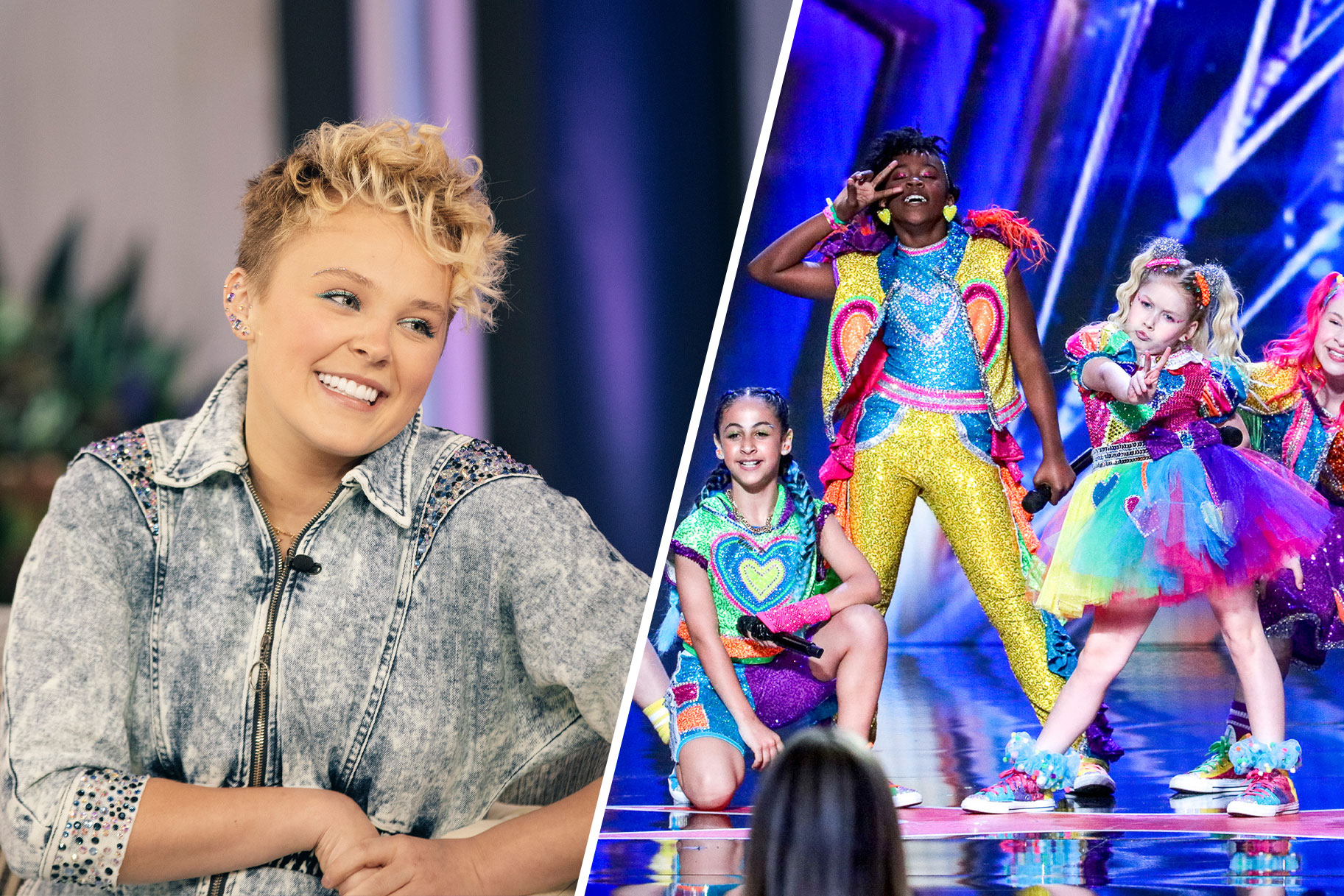 Jojo Siwa made her America's Got Talent debut—but it's not what you think.
During the show's Season 17 premiere on Tuesday, May 31, the star YouTuber made a brief appearance when the second Act of the night, girl group XOMG POP!, auditioned for the Judges. It turns out that Siwa co-founded the band alongside her mother, Jessalynn Siwa. The two proudly watched from the wings.
The young members of XOMG POP!—Kiya, Brooklyn, Dallas, Leigha, Tinie, Kinley, and Bella—performed their debut single "Candy Hearts." The girls were all discovered during Season 1 of Peacock's reality show, Siwas Dance Pop Revolution. Their colorful, high-energy singing and dancing audition earned a standing ovation from the crowd and an enthusiastic "Yes" vote from Howie Mandel, Heidi Klum, Simon Cowell, and Sofia Vergara.
"I have a granddaughter that's 7 years old," Mandel said. "This is a concert that she would wanna be at. This is what she would want to see. You should have your own show. You should be touring, and I think that's exactly what you're 'gonna do." 
Vergara said, "That was so much fun. Every little girl in America is 'gonna go crazy when they see you on AGT." 
Cowell added, "I didn't like it. I loved it."
And while glimpses of Siwa were brief during the segment, she did rush on stage to congratulate the girls once they advanced to the next round. "Literally, I'm the biggest AGT fan!" the 19-year-old said.
Something tells us we'll be seeing much more of the group (and Siwa) in the weeks to come. But in the meantime, you can stream XOMG POP!'s music to your heart's content and follow them @xomgpop. In addition to "Candy Hearts" they have two other singles, "Merry Go Round" and "Secret Handshake."
America's Got Talent Season 17 airs every Tuesday at 8 p.m. ET on NBC.