NBC Insider Exclusive
Create a free profile to get unlimited access to exclusive show news, updates, and more!
Sign Up For Free to View
Kelly Clarkson Covered Christina Aguilera's 'Beautiful'—And Yes, You'll Cry
This rendition was...well, beautiful!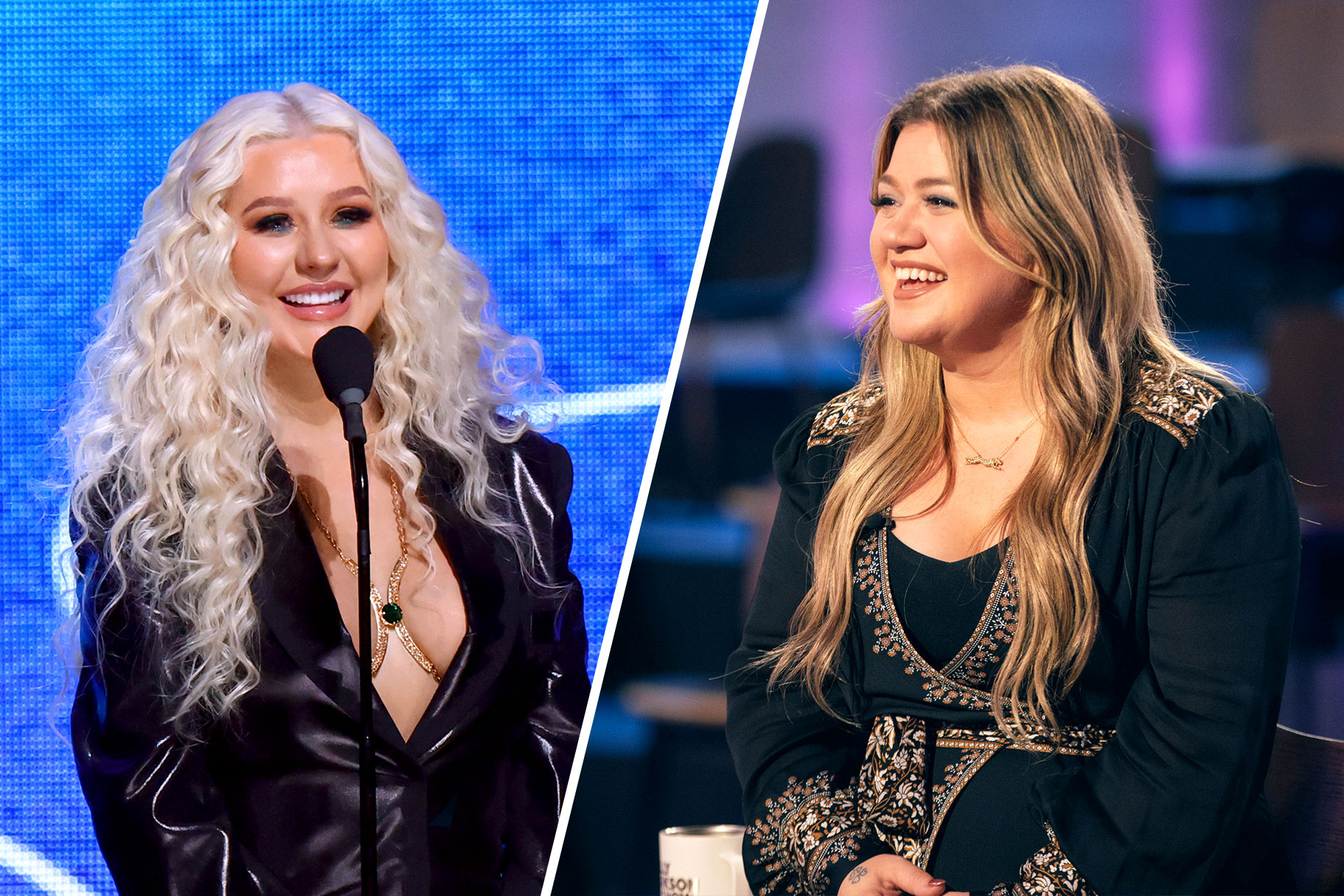 The Kelly Clarkson Show racked up nine Daytime Emmy nominations, and Host Kelly Clarkson celebrated doing what she does best: singing a ballad and making fans sob. 
For her May 6th Kellyoke—which aired the day after Emmy nominations were announced—Clarkson covered Christina Aguilera's iconic 2002 ballad "Beautiful." And it was...well, very beautiful.  Listen here. 
Accompanied by simple piano instrumentation, Clarkson crushed the performance, as always. It honestly was a perfect song for her to sing. Not only can she belt a ballad like no other, she and Aguilera have many parallels. They're both pop icons with devout LGBTQ+ fan bases—and "Beautiful" is an LGBTQ+ anthem. Also: Clarkson is a Coach on The Voice, as was Aguilera for six seasons (she last appeared in Season 10). 
The singers have other connections, as well. Aguilera is actually a co-writer on Clarkson's hit song "Miss Independent," which reached number nine on Billboard's Hot 100 chart in 2003. 
Clarkson had Aguilera on her talk show back in 2019, and they talked about how they are "twins separated at birth." They both started (and achieved massive success) in the music industry at very young ages, and in their interview, they discussed the self-assuredness that comes with getting older. "Everybody thinks success, success, you must be the happiest person ever—and honestly, those are my darkest moments," Clarkson said. "'Cause you're so busy...You don't learn how to say no. And in your 30's you're like, 'No!'" 
Aguilera echoed this sentiment, saying, "Yes, we have the right to say no, and that is something they don't teach you, especially as young girls coming up in the business." 
Watch Clarkson's cover of "Beautiful" in the video at the top of this post. Catch The Kelly Clarkson Show weekdays on NBC. (Check your local listings for times.)