NBC Insider Exclusive
Create a free profile to get unlimited access to exclusive show news, updates, and more!
Sign Up For Free to View
Adam Lambert Sang 'The Muffin Man' in a Spot-On Cher Accent—And People Are Amazed
His vocal versatility is unmatched! Be sure to watch That's My Jam on NBC.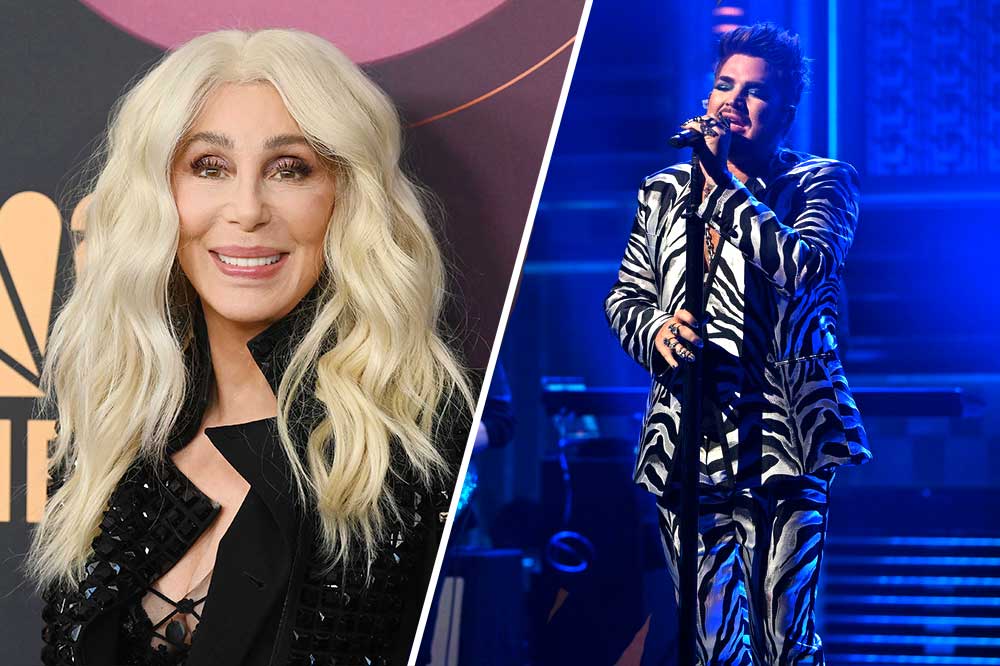 That's My Jam has welcomed a slew of mega-talented guest stars during its run—including The Voice Coach Chance the Rapper—and the April 17th episode was no exception.
Vocal powerhouse Adam Lambert made an appearance on the show and had the opportunity to show off his well-known range. But in true That's My Jam spirit, everything came with a twist: He had to choose a musical game to play and pull off a song totally on the spot. 
The game Lambert chose was "Wheel of Musical Impressions," where the Contestant must sing a classic song while doing a vocal impersonation of a well-known singer. Lambert pulled the lever of options and was given a completely randomized selection. His fate? The nursery rhyme "The Muffin Man"—in the style of Cher. Did he pull it off?
The answer is a resounding yes. Lambert's Cher impression was so spot-on, the internet is in a daze, You could see the wheels churning in Lambert's head as he confidently approached the microphone and the band started playing an impromptu beat. Then, without hesitation, Lambert began to sing the lyrics, "Do you know the Muffin Man?" to the tune of Cher's "Believe." His dramatic, throaty tone would make the Goddess of Pop proud. 
Of course, the audience went wild as soon as he opened his mouth. He repeated the lyrics all throughout the song's chorus while Fallon energetically danced in the background, obviously impressed.
"How do you do that? How do you make that good?" Fallon asked in awe when the performance was over. We're wondering the same thing!
It's no secret at this point that Lambert can sing the phonebook and sound heavenly. This February, he joined the stage on America's Got Talent: All Stars to deliver a show-stopping cover of the 2014 hit "Chandelier" by Sia. The performance was done in collaboration with aerialist Aidan Bryant, who ended up winning the season.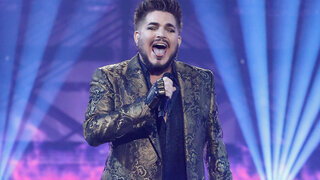 The best part? Lambert's appearance meant he got to be
reunited face to face
with his old pal, Judge
Simon Cowell
, from his 
American Idol
 days. 
"That was amazing," Cowell said after Lambert's performance. "Adam, I have to say this: We've known each other for a long time..."
"I'm having major deja vu," Lambert remarked. 
"But this time, I'm going to be nice," Cowell praised. "Because Adam, you are honestly one of the nicest people in show business. I'm so proud of everything you've achieved." 
That's My Jam airs Mondays at 10/9c on NBC and next day on Peacock.