NBC Insider Exclusive
Create a free profile to get unlimited access to exclusive show news, updates, and more!
Sign Up For Free to View
You'll Never Guess Niall Horan's Surprising—and Athletic—Hobby Outside of Music
When he's not on the stage, you'll most likely find The Voice Coach on the green.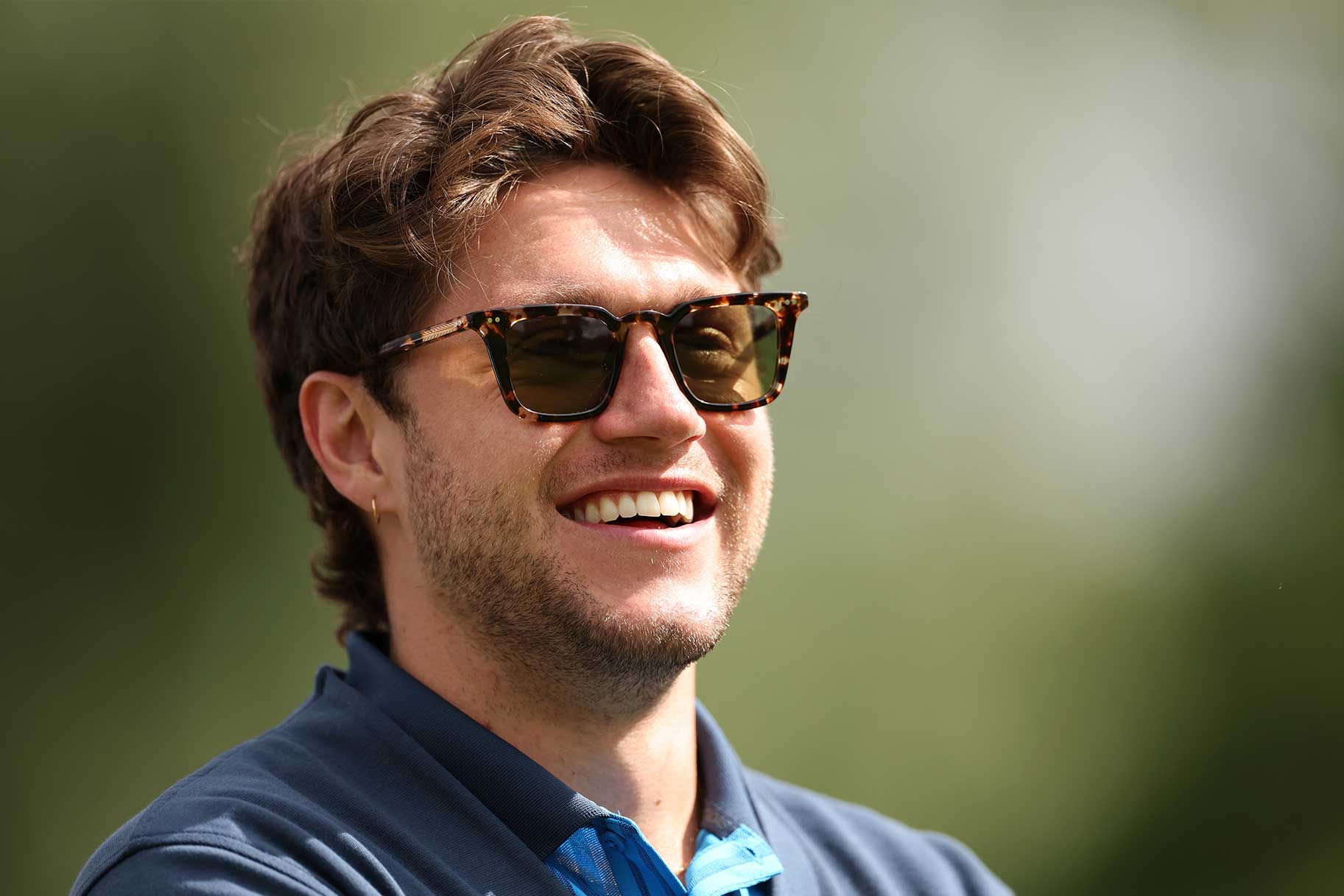 We all know that Niall Horan can sing, but as it turns out, The Voice Coach has another passion that may surprise you: golf. That's right, the Ireland native is dedicated to the sport in a major way.
"I'm obviously a golf nut," he told Golfweek in 2019. "If I didn't do music I would have loved to have been a golfer myself. I've always been mad into it. It was hard not to be with Tiger around."
Read about all the musician's passion below.
Niall Horan once caddied for a famous golfer at the Masters.
Horan has been an avid golf fan since his childhood and would watch the sport to bond with his father. He is a fan of playing due to the sense of peace it gives him, and even brings his clubs with him on tour. As of 2021, he has a handicap of 8. 
"I absolutely love golf, I'm obsessed with it. I grew up with it back home…it's a huge part of our culture with so many great Irish golfers down the years," he told Today's Golfer. 
"Over the years I became really passionate about it, I love seeing players racing up the back nine on a Sunday and count myself lucky to have witnessed some great major championship moments in my life."
In 2015, Horan caddied for the golf legend Rory McIlory during the sport's championship tournament, The Masters. The two have a friendship, as Horan was even invited to McIlroy's wedding in 2017, according to The Irish Mirror. He's now a staple at the Masters in Augusta, Georgia every year.
"I absolutely love this place," he told Golfweek in 2019. "Hopefully they keep inviting me back because there's something special about it. It's my favorite week of the year."
He founded his own golf management company.
In 2016, Horan started Modest! Golf, a company dedicated to increasing diversity in the sport, especially by inspiring women players and helping young talent flourish in the golf industry. 
"I feel very passionate about this–if we can grow the female game, we can grow the game in general. As simple as that," Horan told Today's Golfer. 
Horan is also aware that his status as a mega pop star affects how people look at his company. "I am aware that as a golf fan who is fortunate enough to have the following I do, I'm in an amazing position to help encourage more non-golfers to give the game a try," he said. 
The outlet also named Horan the 17th most influential person in golf in 2022.
Horan has a partnership with Callaway Golf.
As for his recent golfing endeavors, on January 2023, the leading golf equipment company Callaway Golf announced it was pairing with Horan to "celebrate their shared passion for the game."
"Golf is an amazing game, and we're committed to making it more accessible, inviting and fun, especially for younger players," Horan told PRNewswire. 
Watch The Voice on NBC Mondays at 8/7c and next day on Peacock