NBC Insider Exclusive
Create a free profile to get unlimited access to exclusive show news, updates, and more!
Sign Up For Free to View
Everything to Know About the Cast of American Auto
Here's a breakdown of the characters in this zany workplace comedy.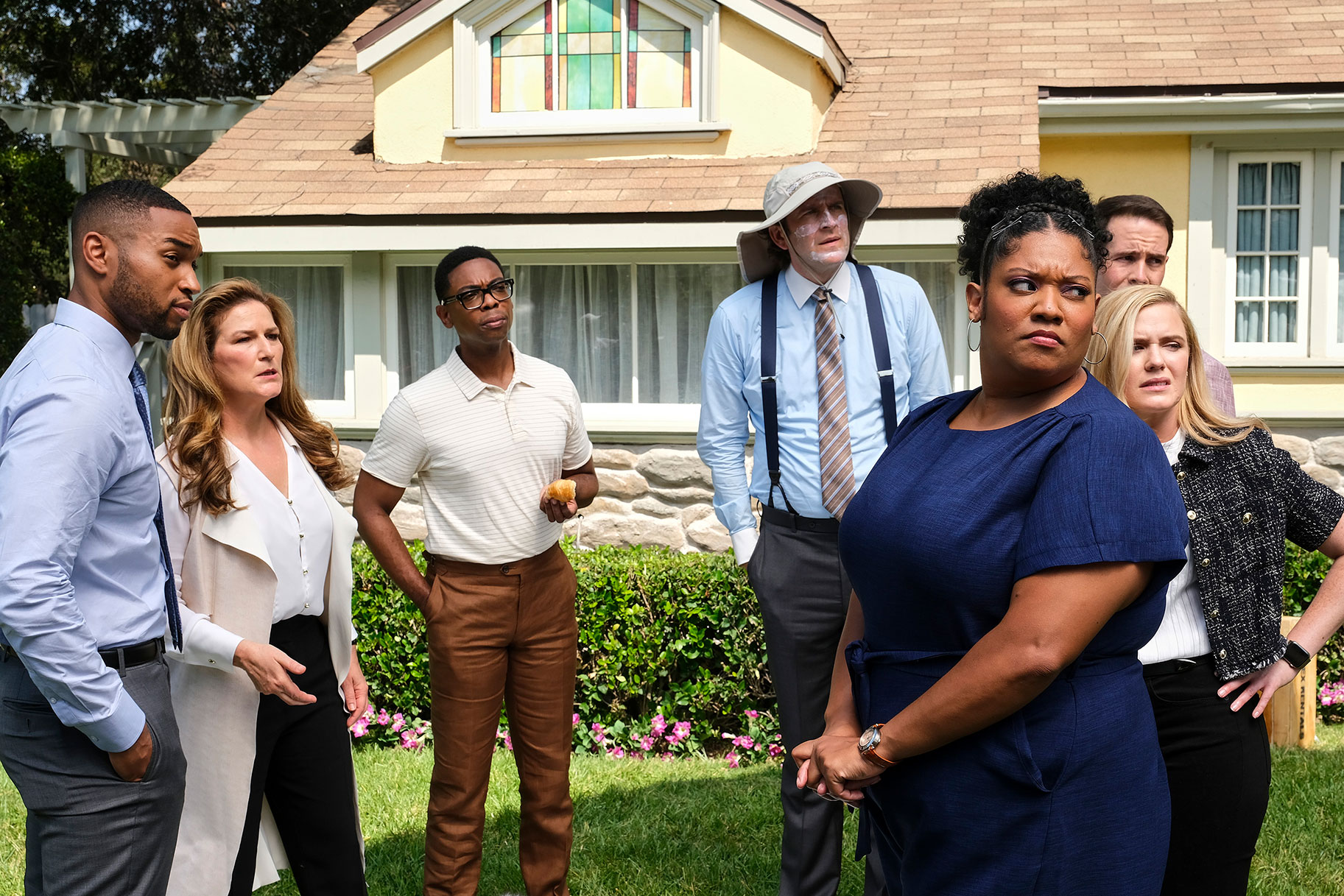 American Auto is returning for a second season, and we can't wait to see what shenanigans are in store for the employees at Payne Motors. In case you need a refresher, here's everything you need to know about the cast of American Auto for Season 2. 
The CEO of Payne Motors, Katherine comes from a pharmaceutical background. She puts her career first and is determined to keep the company afloat amidst scandal. Personality-wise, she's straightforward, sharp-witted, and focused but can also lean on the narcissistic side (to humorous effect).
You may recognize Anya Gasteyer as a former Saturday Night Live cast member.
Head of communications at Payne Motors, Sadie is faced with the task of prioritizing her professional life while balancing her relationship with Jack. Like Katherine, she's resourceful and driven, with a Type-A perfectionist personality.
As for Harriet Dyer, she most notably starred in the 2020 film The Invisible Man.
A family member of Payne Motors' founder, the wealthy and prideful Wesley floats around the company in denial of the fact that he has no real useful skills.
Jon Barinholtz also played Marcus White in NBC's Superstore.
Suave and charming, Jack comes from a blue-collar background as an assembly line worker yet is accidentally promoted to the C-Suite. He has a refreshing insight, clear morals on life, and is eager to learn and adapt.
Tye White is also know for his role as Jason Simpson in The People v O.J. Simpson.
Cyrus is the Chief Product Designer at Payne Motors. He has a creative and idealistic spirit that he's always trying to fulfill, and often attempts to get others to see his vision. When faced with challenges, he can also be prideful and abrasive.
Michael Benjamin Washington has also starred in Unbreakable Kimmy Schmidt.
General counsel at Payne Motors, Elliot is sarcastic and jaded. Although he acts aloof on the surface, he's actually very sensitive deep down.
Humphrey Ker is a British comedian and actor most known for being in the sketch comedy group The Penny Dreadfuls.
Katherine's assistant at Payne Motors, Dori is not afraid to challenge her boss when needed. She's also highly loyal to the city of Detroit.
American Auto is actress X Mayo's breakout role.