NBC Insider Exclusive
Create a free profile to get unlimited access to exclusive show news, updates, and more!
Sign Up For Free to View
American Auto Season 2 on NBC: What to Know
Payne Motors will break your funny bone!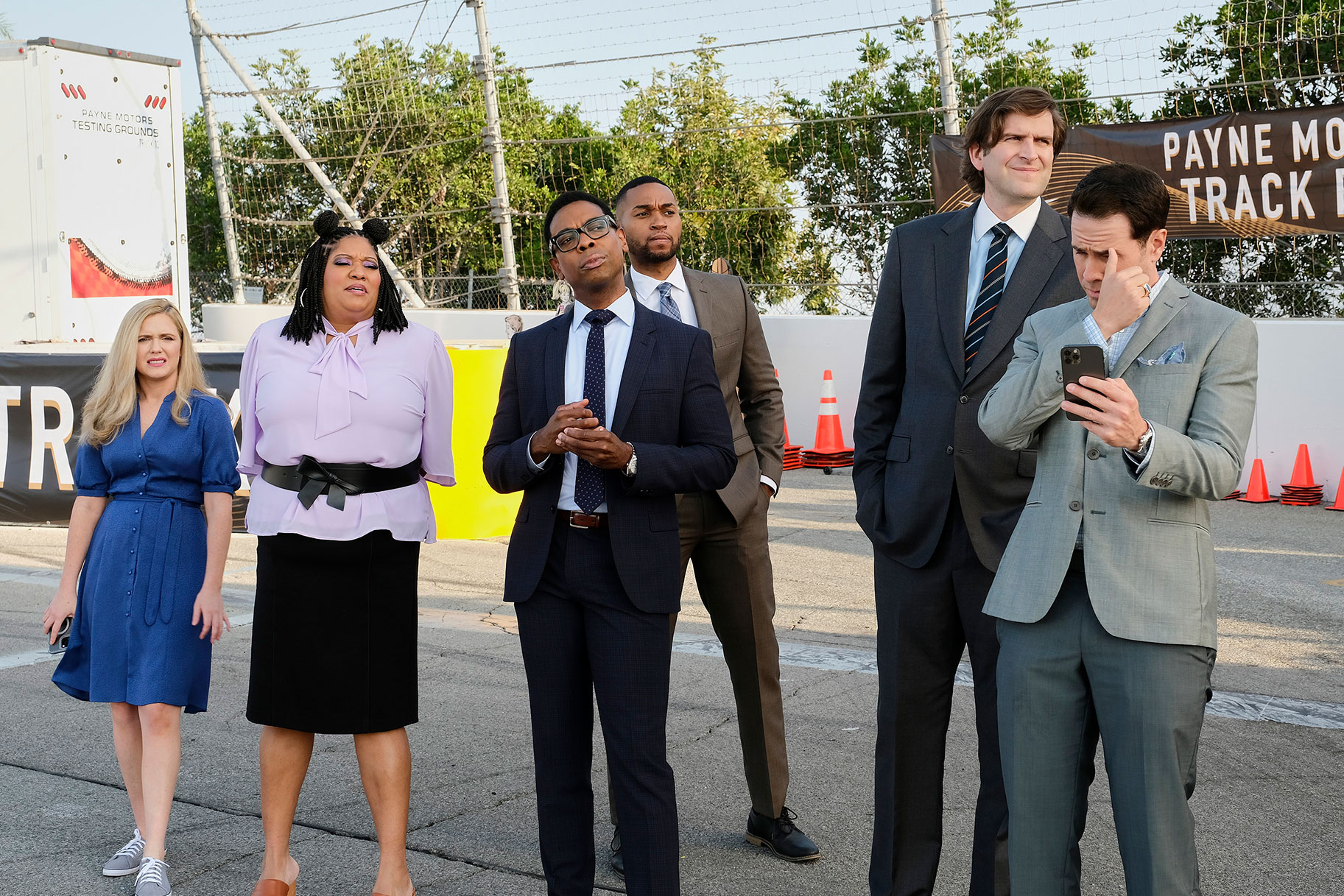 American Auto on NBC is a comedy lover's dream. Starring SNL icon Ana Gasteyer, the show, as we describe, is "set in Detroit [and focuses on] the corporate executives of Payne Motors [who] are at a crossroads: Adapt to the changing times or be sent to the junkyard. Shaking things up is the new CEO, Katherine, whose leadership, experience, and savvy is only slightly offset by her complete lack of knowledge about cars. Luckily, her team has some of the best minds in the business...when they aren't fighting or trying to outwit each other." 
Season 2 of the show premiered in early 2023 to immense success. "It's really well-architected and really fun to do," Gasteyer told NBC Insider about American Auto. "...[The episodes] are a tight 21 minutes of comedy." 
Indeed, each episodes is a tight 21 minutes of comedy, complete with the hijinks, zany characters, and preposterous situations you've come to expect from shows like 30 Rock and Parks and Recreation. 
MPX Video: [P] American Auto Season 2 Official Trailer | NBC's American Auto (12079)
How to watch American Auto
Watch American Auto on Peacock and on NBC.
"American Auto is about corporate America being really bad at being good," Gasteyer told Vulture. "They're trying really hard. Americans are bad at being good. The intentions are there, but the stock price matters to them more than their morals. But the morals are there. It's not like they're total assholes. They're just partial assholes. My favorite kind of writing is about flawed people." 
On her character, Katherine, Gasteyer says, "She's partially ego-driven. Narcissism gets in the way sometimes. I also think really good CEOs are narcissists. They're good at moving on. They don't spend a lot of time hand-wringing and wondering. Good directors are like that, too."