NBC Insider Exclusive
Create a free profile to get unlimited access to exclusive show news, updates, and more!
Sign Up For Free to View
Mandy Moore's 2 Sons Are Somehow Both Her Mini-Me in New, Adorable Pics
Gus and Ozzie take after their mama!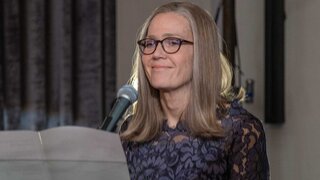 Mandy Moore has two adorable pride and joys who are already starting to take after her. 
On May 31, the This Is Us star took to her official Instagram page to share some photos of her two young sons, Gus and Ozzie, playing outside in the grass. And in the pictures, you can totally see the boys' resemblance to their beautiful mama.
The snapshots showed the cute kiddos sitting on a blue blanket together on a bright, sunny day. They make curious faces to each other and at the camera before Gus plants a kiss on Ozzie's head. How sweet! 
"These dudes rule my heart. Each night, Taylor and I fall into bed after we've put them down; after we've straightened up from the chaos of dinner/bath and set up for the next morning and we chat about the day…. And just how utterly nonstop and gratifying it is. You never know what the day will bring and you roll with it to the best of your ability, right? All of that to say, I wouldn't have it any other way. I mean, I do look forward to feeling moderately well rested sometime in the next decade? But 🤷‍♀️." Moore captioned the post, highlighting how motherhood has fulfilled her life. See the photos here. 
Moore expressed a similar sentiment about her own experience with parenthood in an interview with Health. "Every day is different," she said. "It is overwhelming on a level that I never expected. All of the clichés are true. The love is so immediate. In the very beginning it was like, 'Oh, you're nursing. The baby's sleeping.' You figure out your routine. Then maybe three months in, [it] felt like, 'I don't know what I'm doing. I don't have the skill set for this. Maybe I'm not a good mother.' I questioned everything. I looked at my husband, who seemed so at ease — it was so natural for him. I felt bad about myself and what I brought to the table as a mom. And it made me question everything. And I was like, 'Is this feeling going to last forever? Am I just going to feel unworthy, [and] unprepared? Is this just the foreseeable future?' And a week later, I found my equilibrium again. I remember people telling me that everything is a phase and not to get too set in your ways about anything — and it's true."