NBC Insider Exclusive
Create a free profile to get unlimited access to exclusive show news, updates, and more!
Sign Up For Free to View
Is a New Episode of Law & Order on Tonight? April 2023
McCoy and his team are stepping back for two weeks in April.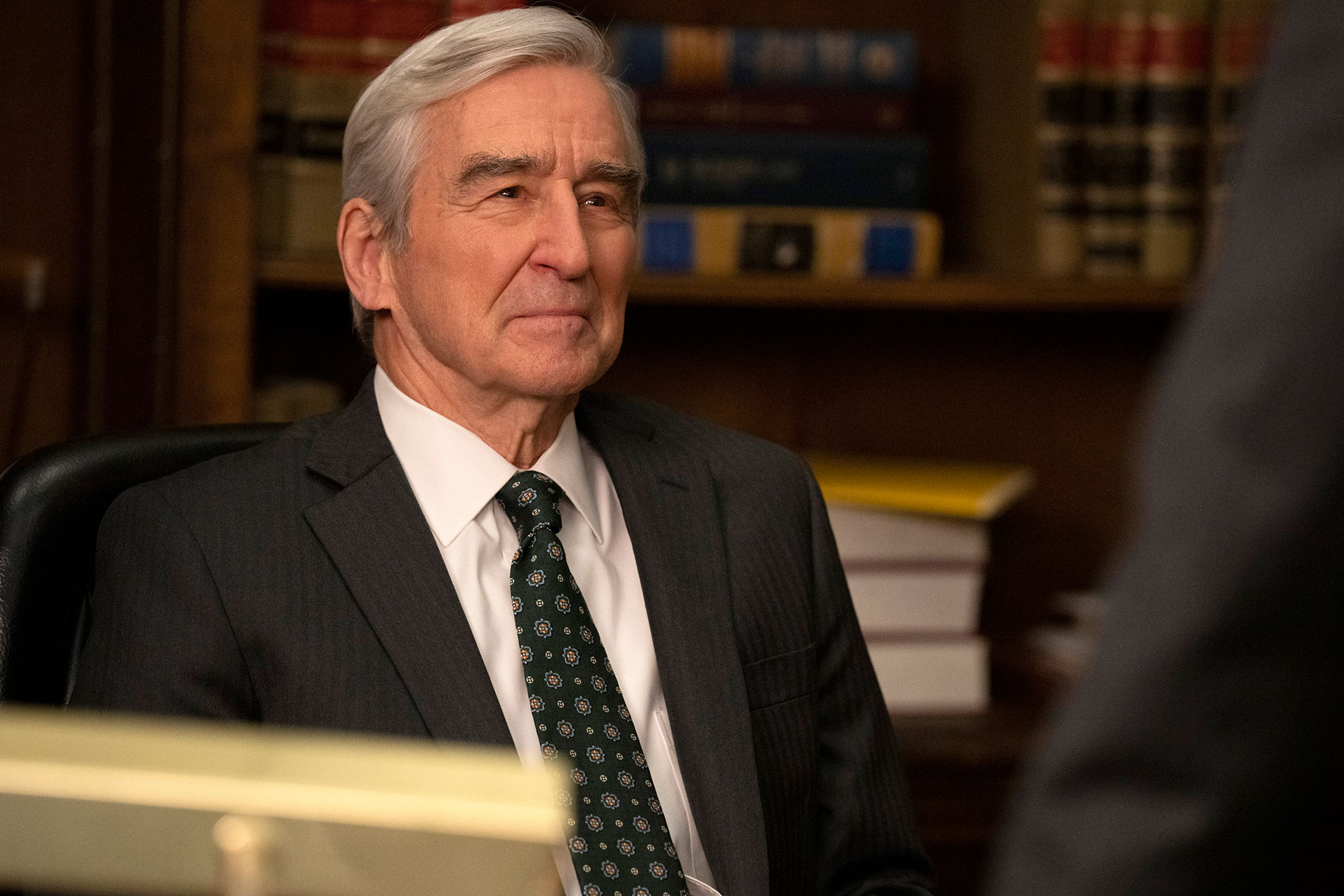 Law & Order is as entertaining as it is timeless, with DA Jack McCoy (Sam Waterston) and his team fearlessly tackling whatever harrowing case slides their way. 
Detective Shaw (Mehcad Brooks) continues to struggle to acclimate to his new position alongside the stubborn Frank Cosgrove (Jeffrey Donovan). Meanwhile, ADAs Nolan Price (Hugh Dancy) and Samantha Maroun (Odelya Halevi) grow closer while learning the ropes from McCoy. Season 22 has been an exciting watch, with many ripped-from-headlines storylines stirring up trouble for McCoy and his detectives. But unfortunately for those who love tuning in weekly, Law & Order is going on a brief April hiatus. 
Find out how to watch and stream new episodes of Law & Order Season 22, below.
Is a new episode of Law & Order on tonight? (April 2023)
All three Law & Order shows are going on a brief April hiatus and will not release new episodes on April 13 or April 20, 2023. Law & Order will be back in two weeks, but in the meantime, catch up on episodes on Peacock.
In brighter news, Law & Order has been renewed for Season 23 this fall on NBC! The flagship series has been renewed alongside Law & Order: SVU and Law & Order: OC, as well as Dick Wolf's One Chicago shows. Weekday nights this fall just got way more thrilling!
"I'm pleased to continue my four-decade relationship with Universal Television and NBC," Wolf said in a statement. "All six shows being picked up again is the ultimate accolade to our incredible casts, producers, and writers. I'd also like to thank our loyal fans who have kept our NBC shows on the air for what will be a cumulative 84 seasons."
When does Law & Order Season 22 return?
New episodes of Law & Order return on Thursday, April 27 at 8/7c on NBC. 
During the hiatus, fans can stream their favorite episodes on Peacock. 
"We understand the emotional connection our audience has with these characters and we can't wait to bring more of their stories to the forefront next season," Lisa Katz, the president of scripted programming at NBCUniversal and Streaming, said in a statement following Law & Order's renewal. "A huge thank you to Dick and his amazing team, who are the masters of producing incredibly compelling television week after week."
How do I watch Law & Order?
Watch Law & Order on NBC Thursdays at 8/7c and the next day on Peacock. 
Want more content like Law & Order? From television's most prolific crime storyteller Dick Wolf comes a new series Blood & Money. Each episode chronicles true stories of notorious, ripped-from-the-headline murder cases and trials motivated by greed. Watch Blood & Money on CNBC Tuesdays at 10/9c & Saturdays at 9/8c on Oxygen True Crime.