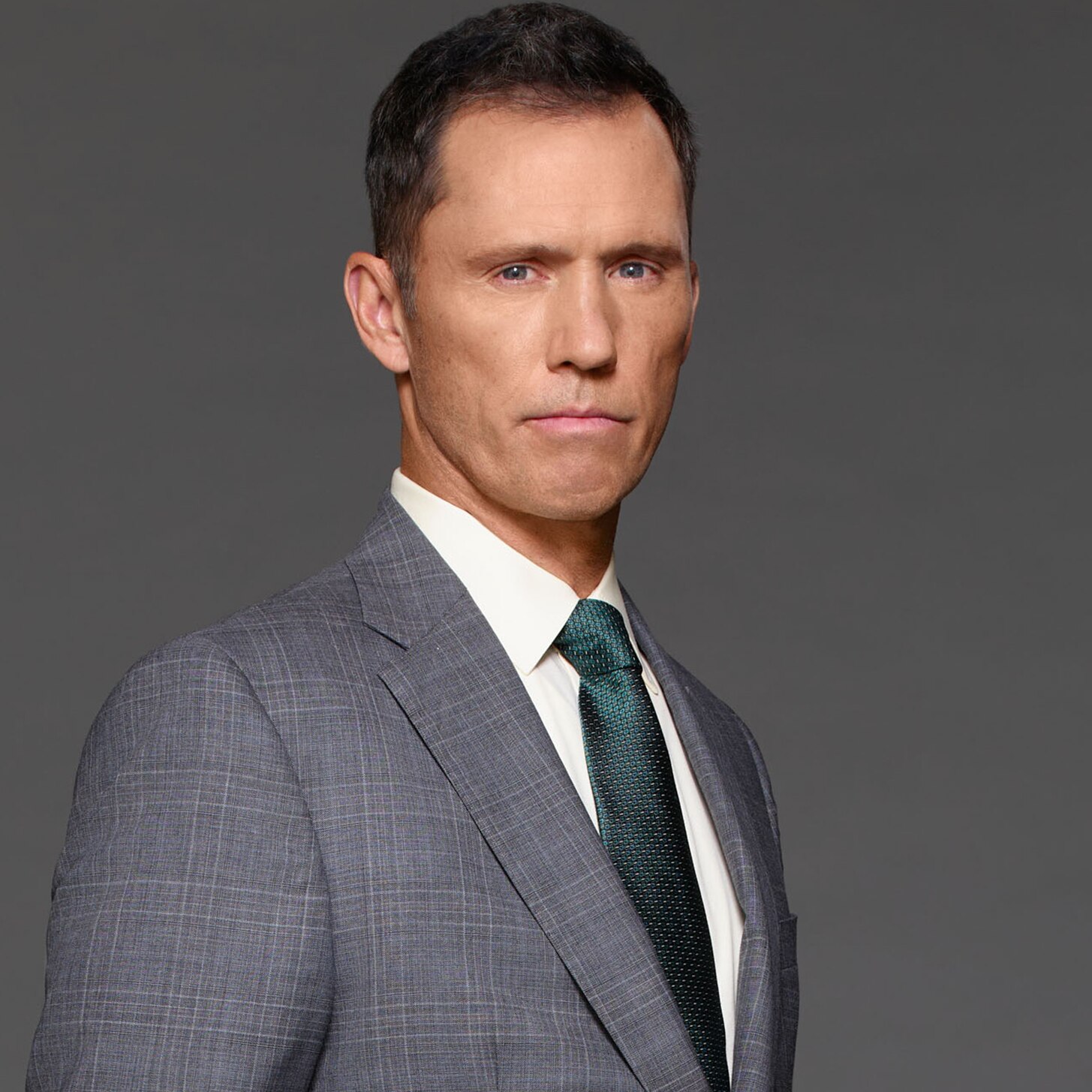 DETECTIVE FRANK COSGROVE
Played By Jeffrey Donovan
Actor Bio
Jeffrey Donovan plays Detective Frank Cosgrove in the 22nd season of the NBC drama "Law & Order."

Donovan is perhaps best known for his leading work as former CIA operative Michael Westen on the Emmy Award-nominated USA series "Burn Notice" for seven seasons. Donovan received strong notice playing North Dakota off-kilter mobster Dodd Gerhardt in FX's critically acclaimed "Fargo" and was cast as a tarot-reading con artist on Hulu's "Shut Eye."

On the film side, Donovan recently filmed a sequence of back-to-back films - "National Champions," starring opposite J.K. Simmons; the Western "Surrounded," opposite Letitia Wright and Jamie Bell; the hostage drama "Breaking," opposite John Boyega and Michael K. Williams; and the family drama "First Love," opposite Diane Kruger. Past features include "Wrath of Man" for director Guy Ritchie; "Let Him Go," alongside Kevin Costner and Diane Lane; and Noah Hawley's "Lucy in the Sky," alongside Natalie Portman and Jon Hamm. 

His other film credits include "Sicario: Day of the Soldado," opposite Josh Brolin and Benicio Del Toro; "Villains," opposite Bill Skarsgård and Kyra Sedgwick; "Honest Thief," opposite Liam Neeson; Denis Villeneuve's "Sicario"; Clint Eastwood's "J. Edgar," playing Robert F. Kennedy; "Changeling"; Rob Reiner's "LBJ," as John F. Kennedy; and Ric Waugh's "Shotcaller."