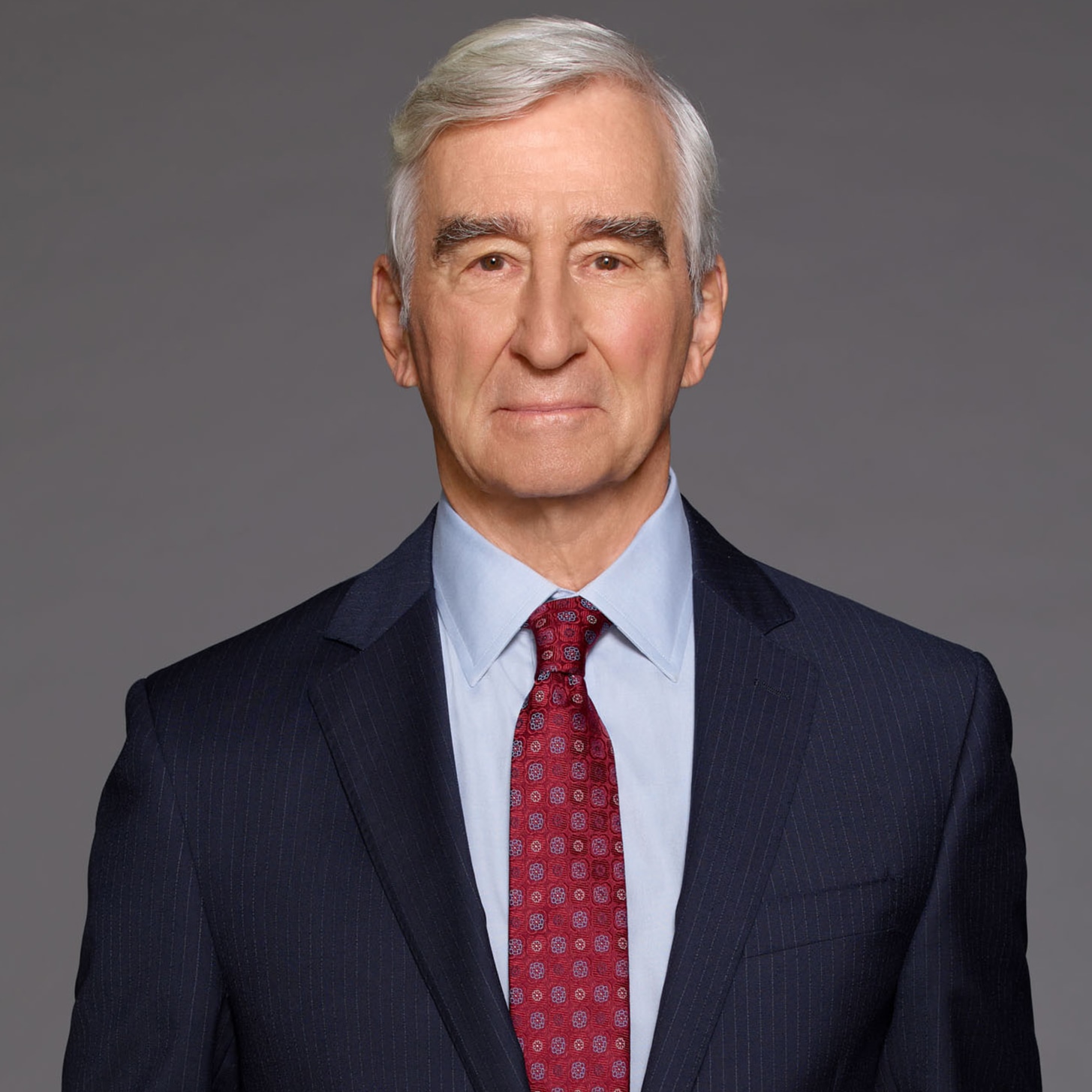 DISTRICT ATTORNEY JACK MCCOY
Played By Sam Waterston
Actor Bio
Sam Waterston plays District Attorney Jack McCoy in the 22nd season of the NBC drama "Law & Order." 

Waterston was born in 1940 in Cambridge, Massachusetts, where his father was a language teacher and his mother a landscape painter. He attended Brooks and Groton prep schools before earning a scholarship to Yale University, where he graduated with a Bachelor of Arts degree in 1962. Later that year, Waterston made his New York debut at the Phoenix Theater in "Oh Dad, Poor Dad, Mama's Hung You in the Closet and I'm Feelin' So Sad."

Over the next five decades, Waterston's career has included a plethora of film and television credits as well as repeated returns to the stage. His trophy case includes an Emmy, Golden Globe and Screen Actors Guild Award as well as an Obie and Drama Desk for theater. Other accolades include an Academy Award nomination for his role as journalist Sydney Schanberg in 1984's "The Killing Fields" and six Emmy nominations for his roles in "I'll Fly Away" and "Law & Order."

Waterston co-starred in Netflix's "Grace and Frankie," opposite Jane Fonda, Lily Tomlin and Martin Sheen, and in Aaron Sorkin's "The Newsroom" for HBO. He was most recently featured in the Hulu limited series "The Dropout," opposite Amanda Seyfried and William H. Macy. 

A passionate activist for decades, Waterston is currently Chairman of the board of Oceana, the world's preeminent ocean conservation NGO, and also serves on the board of Refugees International.