NBC Insider Exclusive
Create a free profile to get unlimited access to exclusive show news, updates, and more!
Sign Up For Free to View
A Chicago Med Fan Favorite Just Appeared on The Blacklist
The Four Guns have landed on Red's radar. Watch The Blacklist on Sundays at 10/9c on NBC.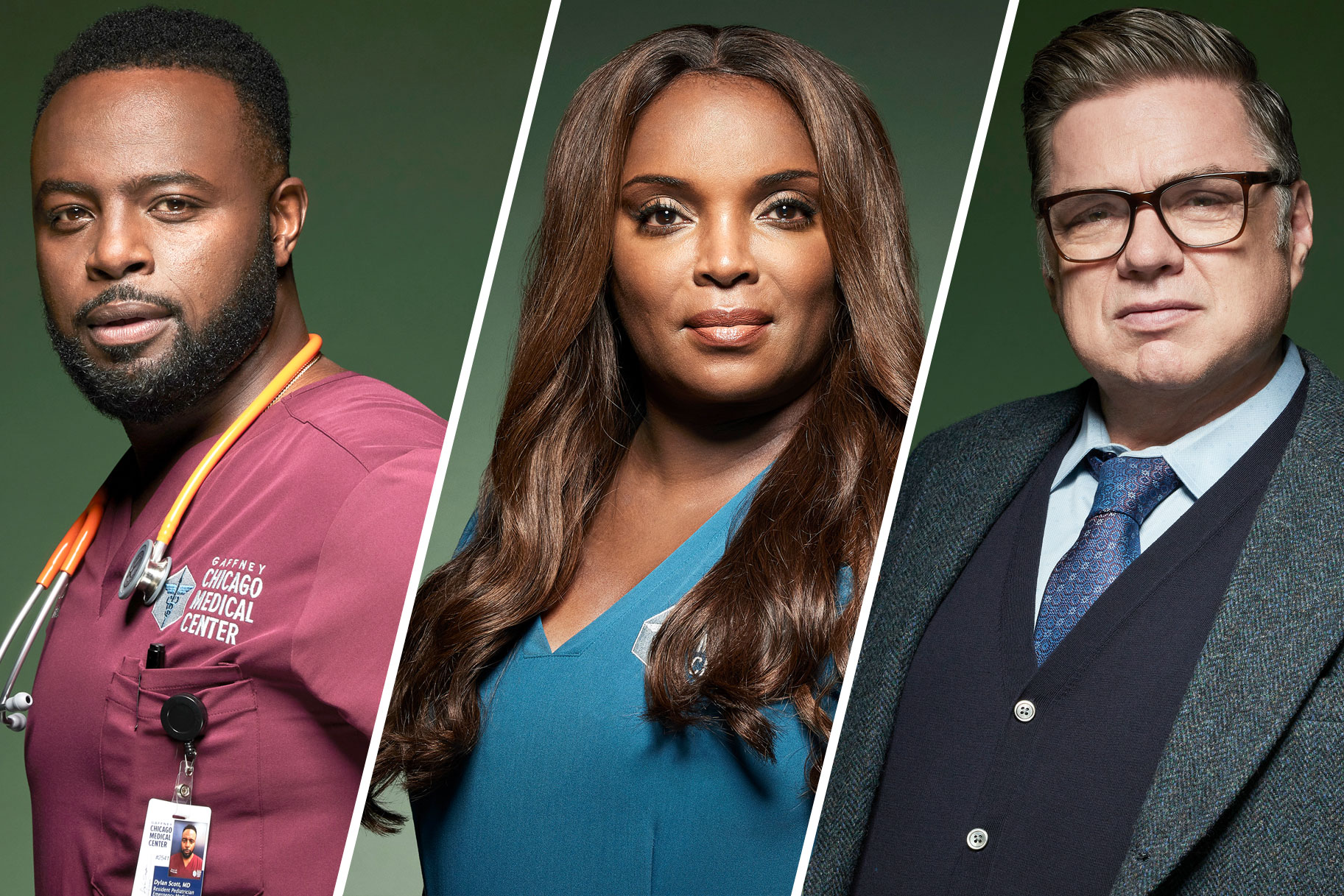 The Blacklist's final season is upon us, and it's already a nail-biting affair.
Raymond Reddington's (James Spader) role as an FBI informant has become compromised, and with many nefarious Blacklisters dead-set on seeking revenge, tensions are high. Viewers have seen a delightful mix of returning and newly-introduced Blacklisters, and it's been up to the ever-evolving Reddington Task Force to see justice served.
The latest Blacklister to throw the Task Force through a loop was the Four Guns, an insidious team of pickpockets who take petty theft to the next level. And if they weren't already an exciting addition to the mix, fans were also paid a visit by an old friend as well as a familiar face from the One Chicago universe.
Senator Cynthia Panabaker (Deirdre Lovejoy) dropped back in on The Blacklist action, with the episode kicking off at a rally for her re-election campaign. Harold Cooper (Harry Lenix) stops by to chat with his old friend after her speech, but all hell breaks loose after someone attempts to shoot Cynthia. Even worse, they realize that all the security agents have been disarmed. The group evaded the shooter, but the question remained: How did all of the security guards lose their weapons?
Among the security detail is Special Agent Will Strickland, played by former Chicago Med star Guy Lockard (Dr. Dylan Scott). Cooper encourages Cynthia to lay low for a while, but with her campaign in full swing, she can't afford the time away from her voters. Strickland insists they've added enough special agents to combat the recent incident. After looking at the details of the shooting, Red suspects the Four Guns are involved. 
After Red gets the leader of the Four Guns under his thumb, the Task Force finds out the group was hired by a mysterious man. The Four Guns were merely a cog in a larger plan; they don't even understand his mission. Siya (Anya Banerjee) and Dembe's (Hisham Tawfiq) investigation brings them to Lucas Roth, a former secret service agent. As the Task Force attempts to understand Roth's motives, he arrives at Cynthia's debate and hits the fire alarm.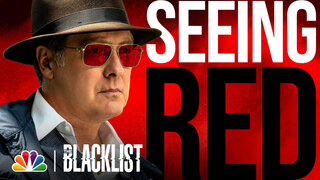 Agent Strickland escorts Cynthia to a back exit from the venue but doesn't get far. Strickland and Cynthia are intercepted by Roth, who holds Strickland at gunpoint. From the moment Roth and Strickland lay eyes on each other, there is heat between the two agents. And confusingly, Roth shows no hostility toward Cynthia. After piecing together the clues, the Task Force discovers that Cynthia was never Roth's target; Strickland was. 
Roth plays a recording on his phone of one of Cynthia's private conversations with details about her campaign. Maintaining the gun on Strickland, Roth explains that Strickland betrayed Cynthia by recording her conversation and sending it to her rival, making it seem that she is on a political witch hunt. There is a traitor in Cynthia's ranks, and once Roth unveiled this, he took it upon himself to see justice served. 
Strickland might have betrayed Cynthia, but she's a no-nonsense woman, so she pulls her own weapon on Roth and takes him down. But Strickland wasn't getting off easy; the Task Force arrived and arrested him. Later, Strickland revealed he didn't think Cynthia was fit for office, confirming Roth's accusations. The surprises just keep coming on The Blacklist, and fans can't wait to see more!
Watch The Blacklist on Sundays at 10/9c on NBC and later streams on Peacock.