NBC Insider Exclusive
Create a free profile to get unlimited access to exclusive show news, updates, and more!
Sign Up For Free to View
The Blacklist Just Filmed Its 200th Episode
That's 200 episodes of nail-biting action.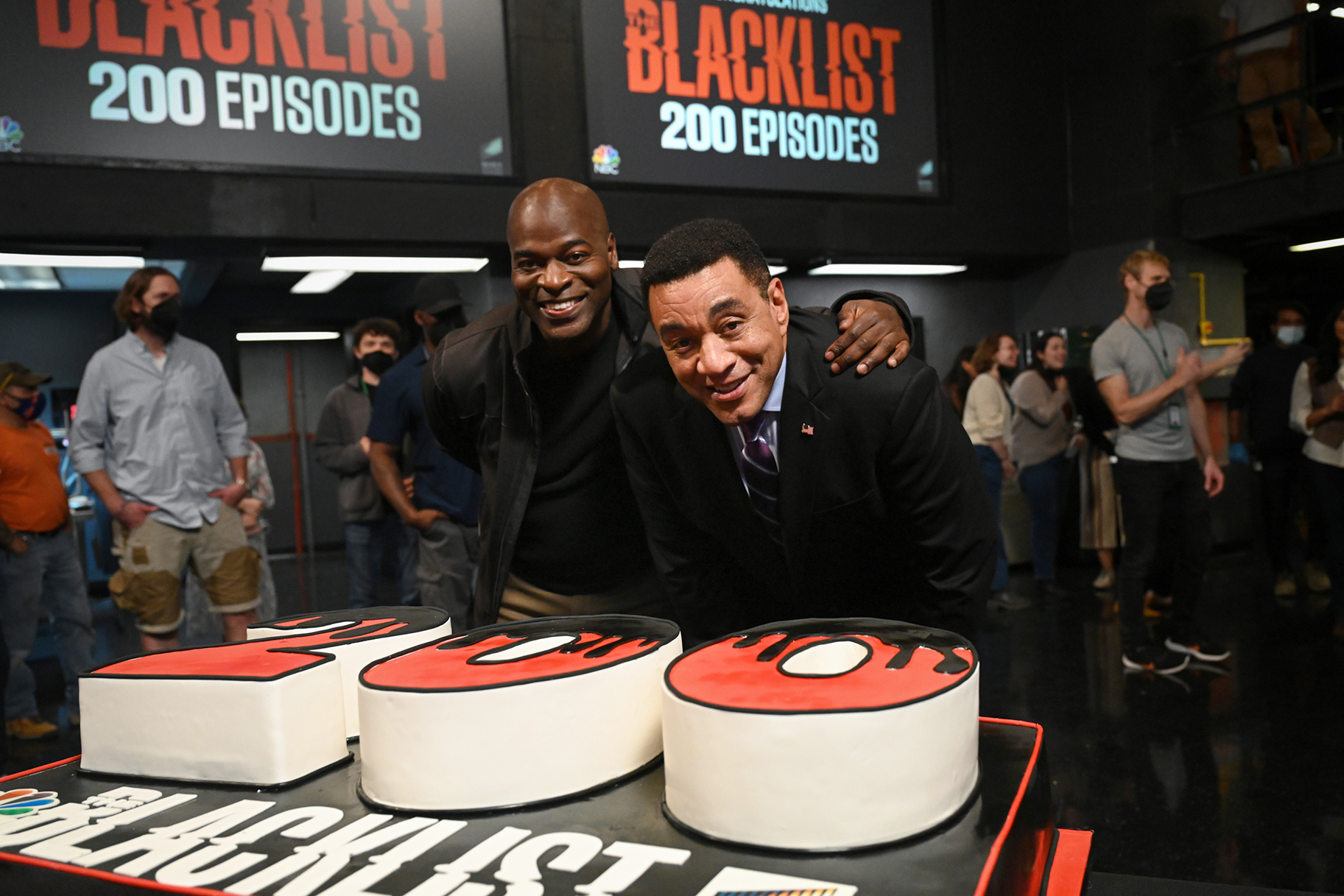 It's time to celebrate: The Blacklist has officially filmed its 200th episode! That's right, 2-0-0! 
On October 6, the cast and crew of The Blacklist commemorated the special occasion with a celebratory cake-cutting. The production team gathered around a trio of numerical red and black cakes indicating the landmark 200th episode, with the main cast beaming for the cameras.
Among the celebrating cast members was newcomer Anya Banerjee, who will be a series regular introduced in Season 10 of The Blacklist. Banerjee will play Siya Malik, an officer for the U.K.'s Secret Intelligence Service who will likely cross paths with Raymond "Red" Reddington (James Spader).
"He's very confident," Spader said about his Blacklist character, Red, in a 2020 interview. "...I was looking for something that was very fluid in terms of tone. I was successful, I think, in finding that in that this is a show that is at different turns very emotional, very funny, very intense, sometimes disturbing, or startling. And sometimes a lot of those things all at the same time. I wanted a character who I would still, after a period of time if the show continued to run, a character that was enigmatic enough to me that I would still be surprised by him over time. And I'd still be curious about him over time." 
Congratulations to The Blacklist's cast and crew on filming their landmark 200th episode!