NBC Insider Exclusive
Create a free profile to get unlimited access to exclusive show news, updates, and more!
Sign Up For Free to View
Why Did Alex Cabot Leave Law & Order: SVU?
Alex Cabot was the tenacious ADA for several seasons of Law & Order: SVU, and fans loved her. 
In the world of Law & Order: Special Victims Unit, the Manhattan squad relies on having some exceptional ADAs in their corner. And fans will agree that early-era ADA Alex Cabot, played by Stephanie March, is one of the most memorable. 
Nowadays, Captain Olivia Benson (Mariska Hargitay) combines brains with SVU Detective-turned-ADA Sonny Carisi (Peter Scanavino), and their speed at closing cases is unrivaled. But in Seasons 2-4 of SVU, back before Benson had ascended the squad room throne, she and Cabot were a team. Fans adored their effortless candor and loved Cabot's conviction rate even more. Her endless empathy and cool-headed nature made her a force to be reckoned with and an outstanding asset to the squad. 
Cabot has appeared in 97 nail-biting episodes of SVU. It's been a while since we've seen her, so let's review what happened to her character.
Why did Alex Cabot leave Law & Order: SVU?
Cabot leaves Law & Order: SVU in Season 5, Episode 4 ("Loss") after she's forced to fake her death and go into Witness Protection. She later returned as the SVU's ADA for Seasons 10 and 11, leaving her post to join the International Criminal Court to assist survivors on a global scale.
Some more context: Cabot initially leaves after attempting to convict a gang member and rapist named Rafael Zapata Gaviria. While attempting to charge Zapata, Cabot received a death threat, sparking her SVU colleagues to encourage her to reconsider moving forward with the case. Always the one to settle a score, Cabot persisted, until she witnessed a perilous car bombing intended to kill her that halted the SVU's investigation instantly. 
Shortly after, Cabot is seemingly killed in a drive-by shooting, which devastated Benson and Stabler (Christopher Meloni). Fortunately, Cabot's murder wasn't as it seemed. Benson and Stabler are directed to a remote local by federal agents where they learn Cabot is alive but going into the Witness Protection Program. 
Cabot wanted to guarantee her SVU loved ones knew the truth before her departure, which was luckily a "see you later" instead of an outright farewell. 
Why did Stephanie March leave Law & Order: SVU?
Upon Cabot's initial departure, many fans were curious about why March left Law & Order when she did. 
"[Law & Order] was a fantastic work experience, and I really miss the people quite a bit," March told TV Guide in 2004 following Cabot's exit. "But, you know, you get to a point where you feel like, as a character, you kind of said everything you can say...It was my first on-camera job after college. I got really lucky and I thought, I just have to do a couple of more things before I get too comfortable. Perhaps all I need is a long break."
March's theory proved correct because she reprised her role as Cabot in Season 10 of SVU after she returned to Manhattan in a temporary post at the Appeals Bureau. Cabot was still traumatized by her harrowing ordeal, but she quickly retrieved her criminal justice footing and replaced Kim Greylek (Michaela McManus).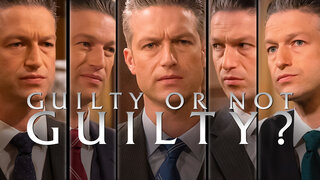 Cabot leaves her job at the SVU for the second and final time in Season 11, Episode 21, "Witness." After being touched by a particularly emotional case, Cabot goes on a leave of absence to become a prosecutor for the International Criminal Court to prosecute sex crimes in underprivileged parts of the world. Cabot bid farewell to her SVU colleagues at that time, later returning as a guest star for seven episodes of Season 13, where she tacked several tough cases alongside fellow SVU veteran colleague Casey Novak (Diane Neal). 
The last time SVU fans caught up with Cabot was in Season 19, when Benson's investigation led her to brush paths with her yet again. Cabot has retired as an attorney, but her compassion for survivors still rings true, and she's taken some tips from her time in Witness Protection. After a woman and her daughter are reported missing and seemingly murdered, Benson learns that the case is just a red herring constructed by Cabot.
You see, Cabot now specializes in helping abused women and survivors escape their harrowing circumstances. She accomplishes this by meticulously orchestrating their disappearances and providing new identities outside of legal jurisdiction. It's some seriously cool and elaborate vigilante stuff that only a fighter like Cabot could pull off.