NBC Insider Exclusive
Create a free profile to get unlimited access to exclusive show news, updates, and more!
Sign Up For Free to View
When Is Magnum P.I. Coming Back?
Stay tuned to see what happens next!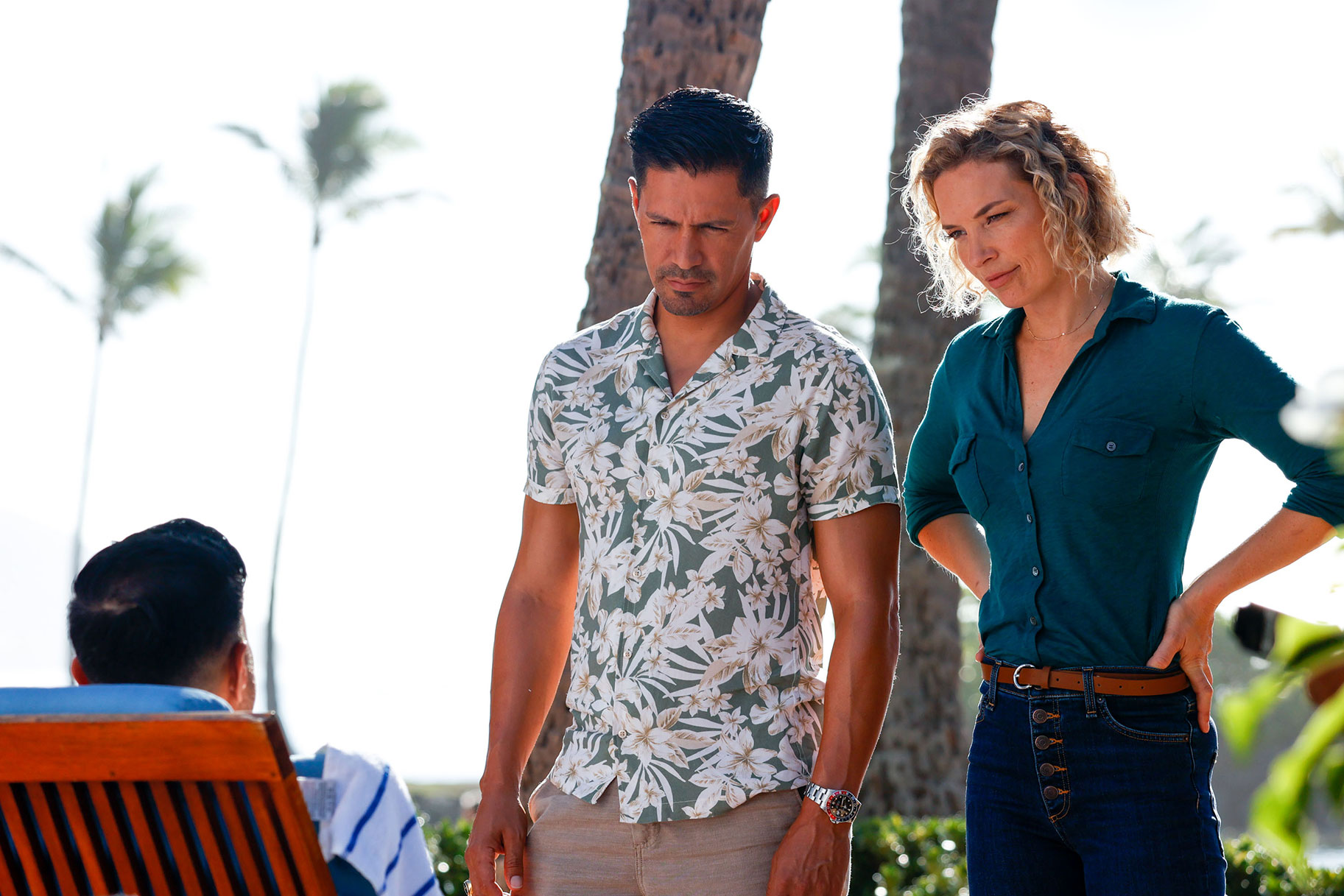 The spring finale episode of Magnum P.I. Season 5 was intense. It solved a major mystery in the plot, and left us on the edge of our seats. If you're anything like us, you're itching to know what happens next on the Robin's Nest Estate. But patience is key here. 
While the April 23 episode left us with some unanswered questions, fans shouldn't fret, as the show will be making a return to NBC in time. Read, below, more details about Magnum P.I.'s next chapter. 
When is Magnum P.I. Season 5 coming back? 
A return date for Magnum P.I. has not been announced, but we can confirm the show will be back midseason/summer 2024. 
How many episodes are there of Magnum P.I. Season 5?
There will be a total of 20 episodes for this Season of Magnum P.I.
How do I watch Magnum P.I.?
After the spring finale, you can watch previous Magnum P.I. episodes on NBC and Peacock.
Season 5 saw Magnum (Jay Hernandez) and Higgins (Perdita Weeks) finally make their romance official. Magnum, who was previously known as a ladies man, changed his womanizing ways, committing himself to Higgins. Now that the cat is out of the bag, what will upcoming episodes hold for the future of Magnum and Higgins' relationship? Only time will tell.
In an interview with NBC Insider, showrunner Eric Guggenheim explained how Magnum and Higgins' explosive chemistry is affecting the dynamic of the show. 
"What's fun is that these are two very different people. They have similar experiences and similar trauma in their past, and that connects them, but their approach as investigators, they have different approaches. Their personalities are a little different," he told us. "Magnum is romantic and more of a risktaker and Higgins is very guarded. If you had two characters who are very similar, it would make for a very boring relationship and some very boring scenes. But because these characters are so different that just makes for fantastic chemistry." 
He added, "We've really lucked out, where two actors just have amazing chemistry. When you get that, you're incredibly fortunate. It doesn't always work out that way on shows, but we're lucky that from the very first episode, you saw that there was a spark between these two characters. And that the two actors just had some undeniable chemistry."