NBC Insider Exclusive
Create a free profile to get unlimited access to exclusive show news, updates, and more!
Sign Up For Free to View
Wait, How Did the Original Magnum, P.I. Series End?
Magnum. P.I.'s Thomas Magnum, the popular private investigator, almost didn't make it out alive in the original series, which aired in the 1980s.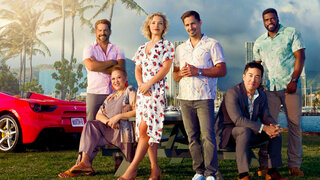 It's unclear what awaits private investigator Thomas Magnum in the reboot of Magnum P.I., with the fifth season airing now on NBC. But we do know how the original Magnum, P.I. ended back in the '80s: It almost finished with death for its titular star. 
What Happened in the Final Episode of Magnum, P.I.
Thomas Magnum, played in the original by Tom Selleck (and his iconic mustache), was struck by a bullet during a warehouse shootout at the end of the series' seventh season, leaving him in critical condition. It appeared that might be the end for America's favorite Ferrari-driving private investigator.
While his life hung in the balance, Magnum's spirit looked in on his closest friends before he walked off into the light.
That could have been the end for the crime-fighting military veteran — until Selleck agreed to a shortened eighth and final season of the popular crime drama, giving Magnum a reprieve from death, The Chicago Tribune reported at the time.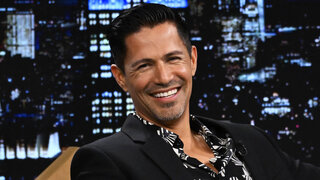 In its final season  — which lasted just 13 episodes — Magnum recovers in the hospital, tracks down the person who assaulted a former girlfriend and, according to Distractify, starts to consider a different life, especially after he learns that his daughter Lily might still be alive. 
Lily was raised by Magnum's once-presumed dead wife, Michele, and starred in several episodes of the series.
As the series nears its conclusion, Michele and her "criminal czar stepfather" are killed and Magnum reunites with his daughter, according to CNET.
As Magnum begins to think about the prospect of raising his daughter on his own, he decides to leave his life as a private investigator behind and re-enlists in the U.S. Navy to give Lily, played by Kristen Carreira, more stability. 
RELATED: Does The Original Thomas Magnum, Tom Selleck, Appear In The New Magnum P.I.?
The series ends as the father and daughter walk hand-in-hand down the beach to begin a new chapter.
Decades later, Magnum's daughter nearly had a series of her own. In 2016, Deadline reported that ABC planned to launch a Magnum P.I. sequel starring his daughter, Lily "Tommy" Magnum, and her friends. The showrunners planned to have Lily resurrect her father's private investigations firm as she worked to take down her own set of criminals, but the series never materialized.
Luckily, fans would still get their Magnum P.I. fix a few years later, when a reboot was launched that focused on Magnum himself, this time played by the crush-worthy Jay Hernandez. 
Originally on CBS, the reboot moved to NBC earlier this year as it entered its fifth season.
Today, Magnum is still alive and well as he takes down some of Hawaii's most notorious criminals with the help of his former spy partner Juliet Higgins, played by Perdita Weeks — and enjoys the spoils of Robin Masters' beachside guest house.
The re-imagined series even has Magnum calling on help from his friends and former military buddies Theodore "T.C." Calvin and Rick Wright.
To catch up with the crime-fighting crew, tune in to Magnum P.I. Sundays at 9/8c on NBC or the next day on Peacock.