NBC Insider Exclusive
Create a free profile to get unlimited access to exclusive show news, updates, and more!
Sign Up For Free to View
Why the This Is Us Finale Still Brings Milo Ventimiglia to Tears
After playing Jack Pearson for six seasons, Ventimiglia still gets emotional when thinking back on the drama's ending.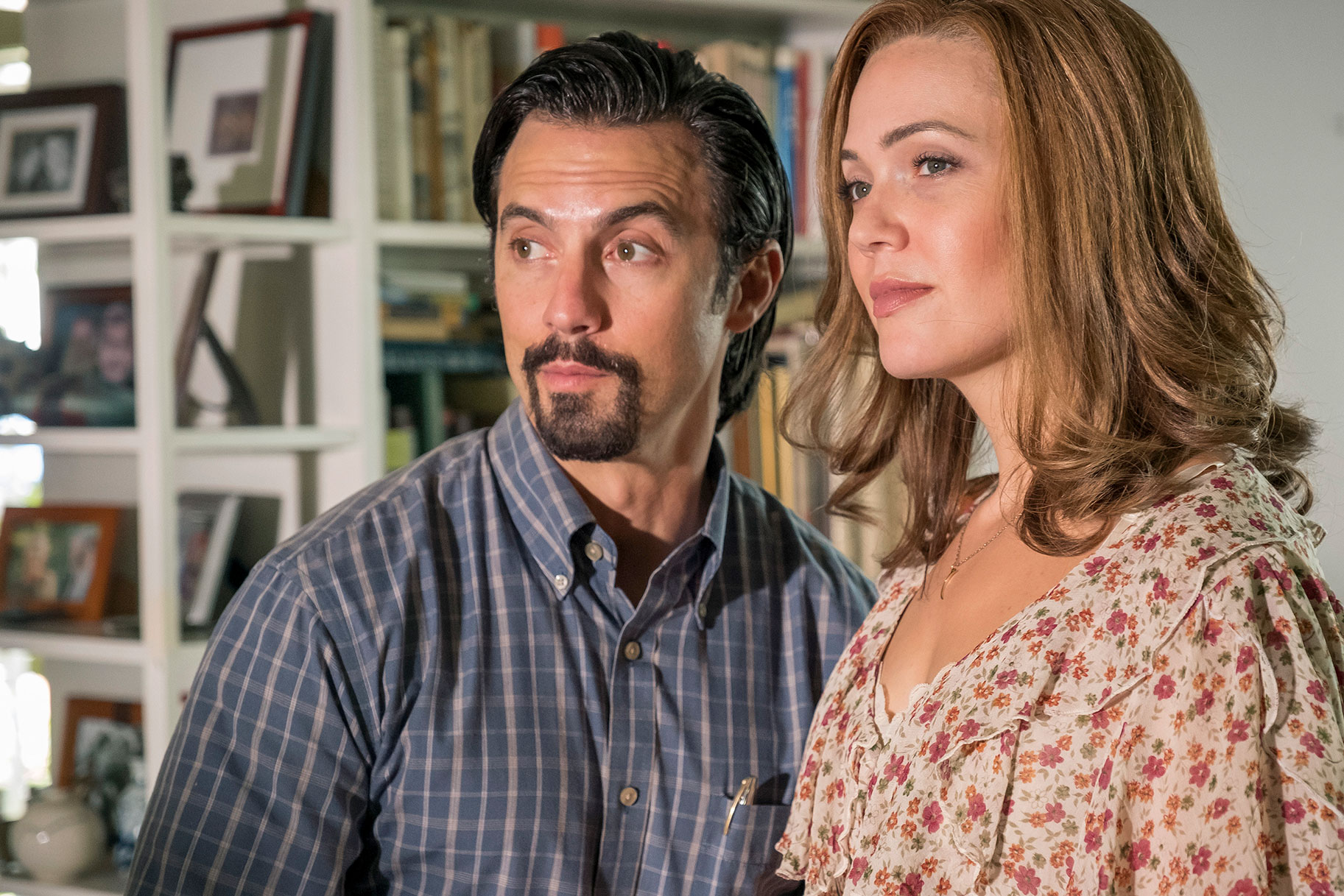 The beautiful tale of This Is Us may have reached its conclusion in 2022, but there's no denying that the Pearson family will remain in fan hearts forever. And saying goodbye was bittersweet for both viewers and the show's tight-knit cast, and that includes This Is Us star Milo Ventimiglia.
The NBC tearjerker shined a spotlight on the most joyful, tragic moments in life for six heartwarming seasons. But this couldn't have been possible without the marriage between Jack (Ventimiglia) and Rebecca Pearson (Mandy Moore).
In a March interview with Access Hollywood, Ventimiglia appeared alongside fellow Company You Keep star Catherine Haena Kim and opened up about the emotional ending of This Is Us. The actor played Pearson family patriarch Jack, starring in dozens of touching scenes with Moore, and he couldn't help but get choked up while chatting about the This Is Us series finale. 
"I think Dan Fogelman is just, he's one of the best writers, one of the best men out there. And I think he's sent the group of Pearsons off in the most beautiful, beautiful way."
"Especially like—I get emotional—closing out the Rebecca storyline and everything, my God, this always happens," Ventimiglia reflected while fighting back tears. "It's just beautiful. I thought it was just beautiful, it was perfect."
Ventimiglia clearly has a soft spot for his former This Is Us co-star Moore, and who can blame him? When InStyle asked Ventimiglia what he missed most about playing Jack, his immediate answer was working with Moore. "I miss my friend. We've recently sent some messages back and forth," Ventimiglia revealed. "I was checking in on her and her husband, and the babies, and whatnot, and she [was] checking in on life over here."
To his credit, This Is Us wouldn't be the same without Ventimiglia as everyone's favorite dad. Jack wormed his way into fan hearts instantly, and Ventimiglia thinks it's because Jack sets the bar for empathy and compassion. 
"This is someone that we can all strive to be. It goes beyond just men, women, old, young—any background. It's like, 'Let's just strive to have a golden heart.'" Ventimiglia told InStyle. "We all have our hang-ups. We all make our mistakes. But fundamentally, who Jack was? He was just a good, solid man."
Watch This Is Us episodes on NBC.