NBC Insider Exclusive
Create a free profile to get unlimited access to exclusive show news, updates, and more!
Sign Up For Free to View
12 Times Jack Was Father of the Year on This Is Us
The Pearson patriarch is one of TV's most iconic dads.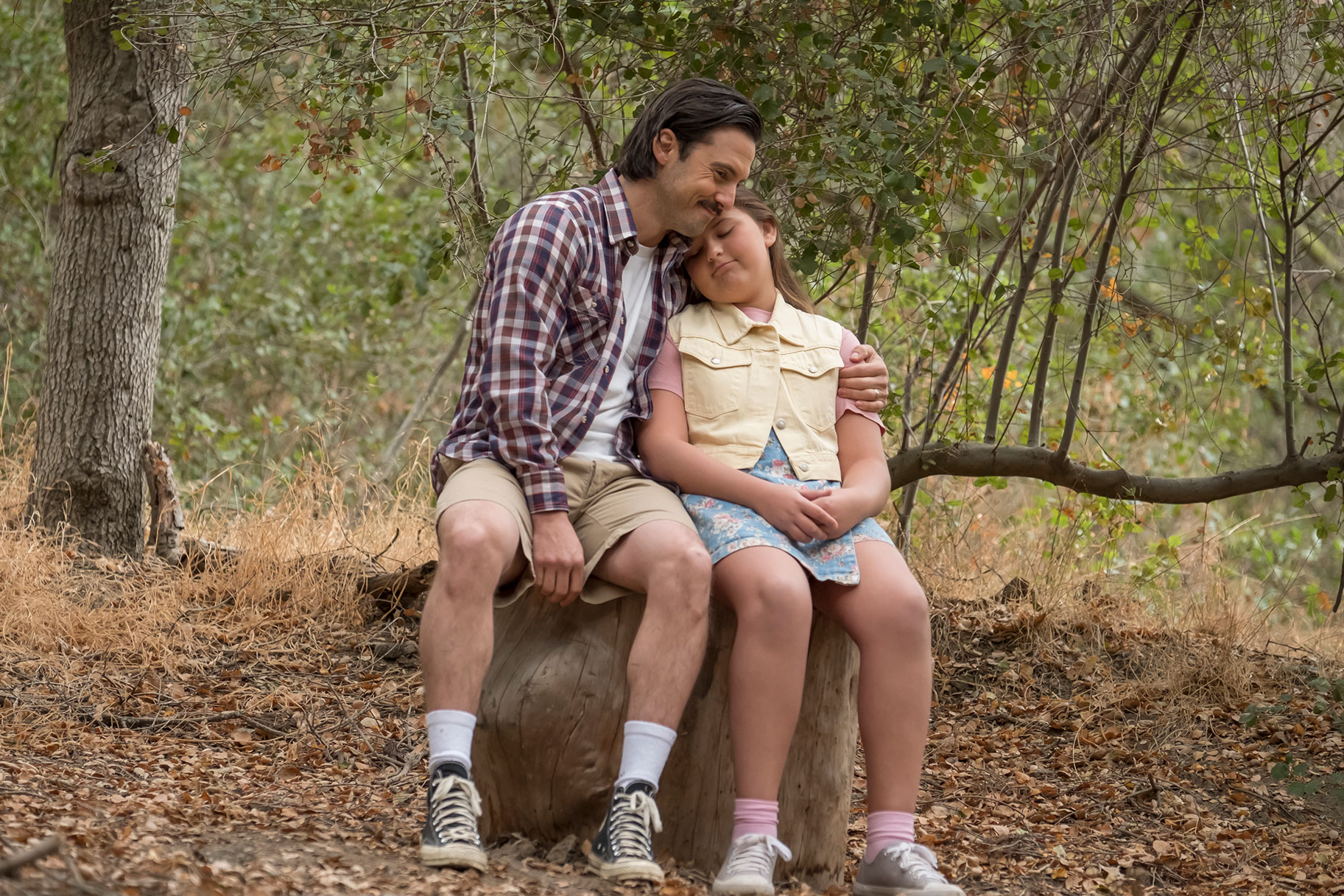 If there's one thing This Is Us fans know, it's that Jack (Milo Ventimiglia) was as close to a perfect dad as you could get. Empathetic, wise, and inspirational, The Big Three couldn't have asked for a better father. And through all his own personal trials, Jack always managed to go above and beyond for Randall, Kate, and Kevin—even in the moments leading up to his death.
"I think Jack's, you know, representative of the parents and for some of us, the father that we always hope we can be," show creator Dan Fogelman said on a conference call with reporters. "But he's also representative of this stuff we carry inside of us that isn't great, the trauma of our childhood, the failings as a man or as a father."
In memory of Jack and This Is Us, which aired its final episode in May, here's a look back at some of his best dad moments from the series.
1. Jack instantly knows Randall is a Pearson.
Following Kevin and Kate's birth—and the unfortunate death of the third triplet Kyle—Jack sees his children in the hospital nursery settled next to a baby, who will become Randall. Jack learns about Randall's story and how he was left at the fire station and instantly wants to take him in, eventually convincing Rebecca that it's the right decision.
2. He taught the triplets The Big Three chant.
When the kids were young, Jack teaches them an adorable unifying chant (a moment we later see in the series finale) that they'll always remember: "First came...Me. And Dad said...Gee! And then came...Me! And Mom said..Whee! And then came...Me. And they said...That's three!"
3. He's there for Randall's first karate class.
Determined to have Randall feel included during his karate initiation, Jack does way more than is asked of him in efforts to have his son feel supported.
4. The introduction of Pilgrim Rick.
One year the Pearson's beloved Thanksgiving seems doomed to fail due to car troubles and a seedy motel. But Jack transforms into a goofy colonial character named Pilgrim Rick, turning around the holiday and starting a new Pearson family tradition that would last for years to come.
5. Jack gives Kate a magic shirt.
When a young Kate is feeling insecure at the pool, Jack offers an inspiring story—and a magical T-shirt—to make her feel better.
6. Jack confesses to Kate that he's an alcoholic.
In a rare show of vulnerability from Jack, he admits to Kate that he has a drinking problem, taking the steps to be fully honest with his family.
7. Jack takes Kevin and Randall camping.
The two boys have always struggled to get along, so in an effort to finally have them bond, Jack takes them camping in the hopes they'll be closer than he is with his own brother, Nicky.
8. Jack saves the family from the house fire.
During the infamous Pearson Super Bowl Slow Cooker fire, we see Jack's one last heroic move. He saves every member of the family before their house is engulfed in flames, even going back to save the dog—which may have cost him his life.
9. He gives Kevin his Buddhist pendant.
After a teen Kevin lands in the hospital and finds out that an injury will end his football career, Jack gifts him his treasured necklace that he got while fighting in the Vietnam War. Jack reveals that the pendant is the Buddhist symbol for purpose, offering it to Kevin as a token to carry with him throughout life.
10. The Big Three discover a tape at the family cabin.
In Season 4's episode titled "The Cabin," during a (depressing) getaway to the family cabin, the Big Three unearth their time capsule to discover a surprise tape recording their father left behind. In it, he offers them some much-needed words of wisdom from beyond the grave.
11. Jack confronts Kevin's football coach.
After learning that Kevin's football coach has called his son stupid, Jack shows up for his son and offers an intimidating warning.
12. Jack's perfect Saturday.
In the series finale, via flashbacks we see Jack lead his family through a series of Saturdays all designed to bring them together. In the era of the pre-teen Big Three, an excited Kate is eager for a day of nostalgia, but her brothers aren't feeling it. Eventually, an initially disgruntled Randall and Kevin get on board when Jack teaches them to shave and encourages them to never discount their sister. It's a fitting end to the drama, showing Jack's natural knack for unifying his family.
Stream the final episodes of This Is Us on Peacock now.