NBC Insider Exclusive
Create a free profile to get unlimited access to exclusive show news, updates, and more!
Sign Up For Free to View
Every Hilarious The Office Halloween Episode You Have to Rewatch
Happy spooky season from Dunder Mifflin!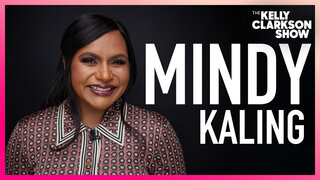 There's nothing quite like a Halloween episode of The Office. Fans of the iconic NBC comedy know that the episodes celebrating spooky season are some of its best. So if you're in the mood for a little throwback entertainment, these are the series moments you have to rewatch this year. And you can find them all on Peacock.
Season 2, Episode 5 - "Halloween"
Arguably a top all-time episode of The Office, it introduced us to the laziest costume ever that would go on to cement itself in pop culture history: Three-Hole Punch Jim. But what made it even better was the fact that Michael had to fire an employee on that same day—with a paper mâché version of himself perched on his shoulder. Add in Dwight's Sith Lord costume that's been meme-d across the internet, and we have ourselves a beloved first Halloween episode.
Season 5, Episode 6 - "Employee Transfer"
While this season's Halloween was restricted to the cold open, there were still plenty of memorable moments. Take Kevin, Creed, and Dwight all dressing up as The Dark Knight's Joker, for example. Or how about Kelly—a.k.a. Carrie Bradshaw—mistaking Ryan's Gordon Gekko costume as the Geico gecco. And, of course, Pam being the only one to dress up (as Charlie Chaplin) at Dunder Mifflin's corporate office. 
Season 6, Episode 8 - "Koi Pond"
While most will remember this episode as the time when Michael fell into a Koi Pond, the cold open showcased the Dunder Mifflin team hosting a haunted house for kids in the warehouse. Darrell was the guide as he came across employees in costume—and he could never quite guess what they were. He was always comically close, though. 
Season 7, Episode 6 - "Costume Contest"
The Dunder Mifflin employees partake in the office's annual Halloween party. This year's epic grand prize? A coupon book with $15,000 worth of savings. And despite the many epic costumes (Angela as a sexy nurse, Kelly as Amy Winehouse, Gabe as Lady Gaga), ultimately Oscar, who didn't dress up, came out on top.
Season 8, Episode 5 - "Spooked"
Erin fights to pull off a "sexy" and "scary" Halloween party so Andy can impress their new boss, Robert California. Meanwhile, Robert was up to his own hijinks as he spent the day figuring out every employee's biggest fear to create an epic ghost story.
Season 9, Episode 5 - "Here Comes Treble"
Andy's much-talked about college a capella group, Cornell's Here Comes Treble, stops by the office to perform at their Halloween party. Stephen Colbert even made a cameo as Andy's former classmate, Broccoli Rob. (Fun fact: This episode also helped unveil a major storyline of the season when Oscar was caught kissing Angela's husband, Sen. Lipton.)
You can watch The Office now on Peacock.