NBC Insider Exclusive
Create a free profile to get unlimited access to exclusive show news, updates, and more!
Sign Up For Free to View
The Office Actors Who Also Wrote Episodes of the Hit NBC Comedy
A handful of regulars on the mockumentary-style sitcom that aired on NBC from 2005 to 2013 were consistent writers on the show.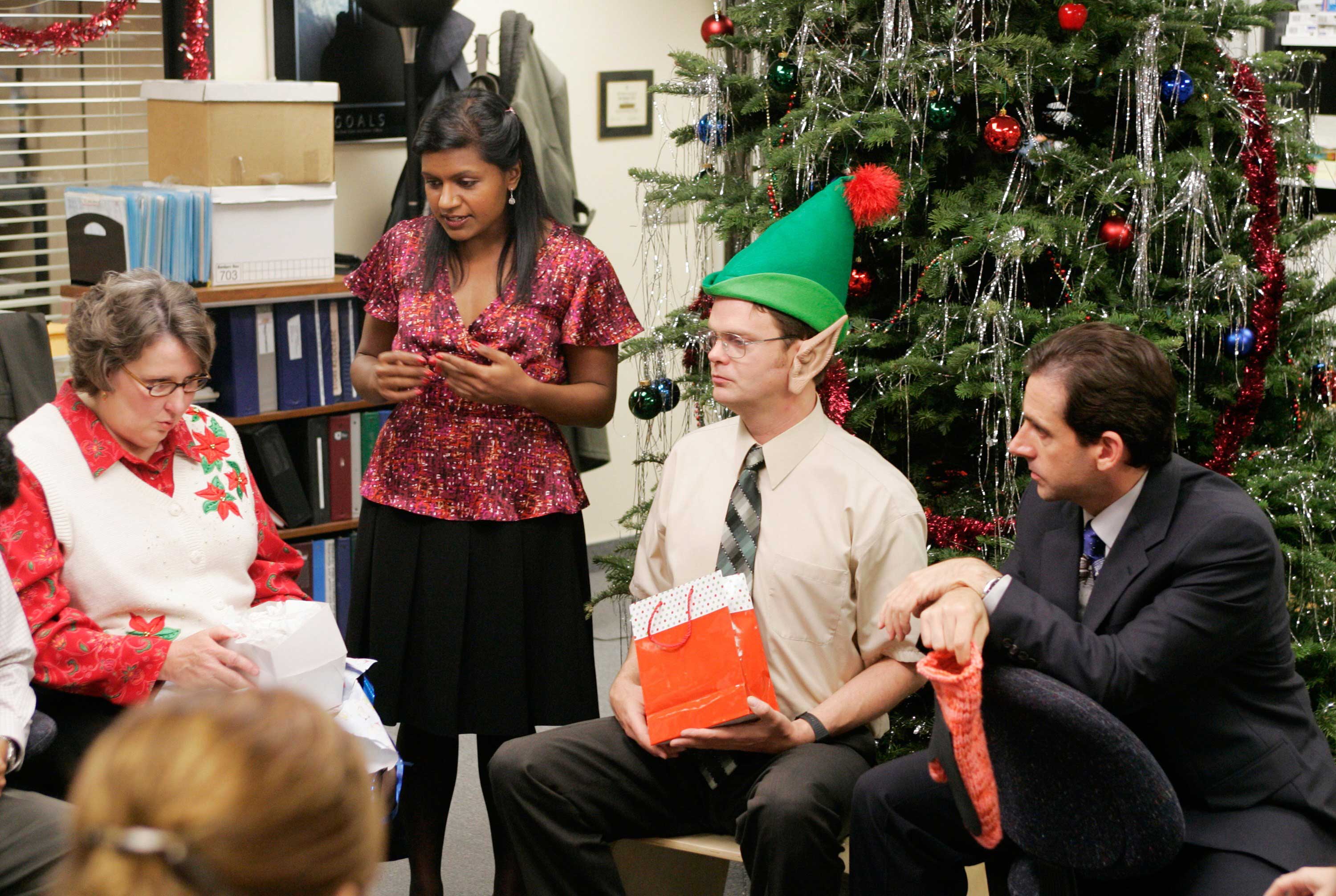 When they weren't working at the Scranton branch of the Dunder Mifflin Paper Company, some of the actors on The Office were busy working behind the scenes — writing, producing and directing episodes.
A handful of regulars on the mockumentary-style sitcom that aired on NBC from 2005 to 2013 were consistent writers on the show, and some of talent that were hired to be writers also grew to have bit parts on the series that's now streaming on Peacock. 
RELATED: Who Did Evan Peters Play on The Office?
Which actors on The Office also wrote episodes?
The most notable are Mindy Kaling, B.J. Novak, and Paul Lieberstein, who respectively played Kelly Kapoor, Ryan Howard, and Toby Flenderson. Writers like Michael Schur — who played Dwight's cousin, Mose Schrute — also occasionally showed up on the show. 
Who wrote the most episodes of The Office?
Kaling, who was the only woman on the writing staff when she joined The Office as a writer and performer, wrote more episodes than anyone else, racking up two dozen over her tenure.
One of her co-writers and costars was Novak, whom she dated both in real life and on the show. Despite now being separated for a while, the pair are still tight, with Novak recently praising his ex while presenting her with the Norman Lear Achievement Award in Television at the Producers Guild Awards earlier this year, according to People.
RELATED: The Office's Rainn Wilson Reveals Why He Almost Missed Out on Dwight Role
"The first thing I noticed about Mindy in that writer's room is that she cared so much about everything — whether Jim and Pam should kiss, the philosophical limits of Dwight's loyalty to Michael, exactly how many seconds Kevin would roll around in his spilled chili," Novak said at the event, noting they were about 25 when they met on the show. 
He added they made it through "nearly 200 episodes of The Office together, 24 of them written by Mindy, far more than any other writer on the staff." Those episodes include the two in which Jim and Pam (John Krasinski and Jenna Fischer) got married in Niagara Falls, an iconic arc that played out over Episodes 4 and 5 of Season 6. 
How many episodes of The Office did B.J. Novak write?
Novak is credited on 15 episodes of the office, including "Diversity Day," which was Season 1, Episode 2, in which the Dunder Mifflin staff has to sit through a seminar on racial diversity after Michael (Steve Carell) did an imitation of a bit by comedian Chris Rock.
Novak also wrote "Local Ad," or Season 4's Episode 9, which centered on Michael forcing his staff to film a commercial after coming to the conclusion that they can do a better job than an actual video team that was brought in to make one. It was one of the most touching episodes of the series' early run, with the entire staff coming together to star in and create a homemade ad for the company.
How many episodes of The Office did Paul Lieberstein write?
As for Lieberstein, he penned 16 episodes across all nine seasons, ranging from Season 1's "Health Care" all the way through to Season 9's "The Farm," which focused on Dwight (Rainn Wilson) inheriting a farm from his dead aunt that he planned to run. 
Want to refresh your memory on any of these episodes? Stream all nine seasons of The Office on Peacock.