NBC Insider Exclusive
Create a free profile to get unlimited access to exclusive show news, updates, and more!
Sign Up For Free to View
These Ultra-Fast Chair Turns During Blind Auditions Will Go Down in The Voice History
It took 10 seconds or less for this diverse group of Artists to get a chair turn from one of The Voice Coaches.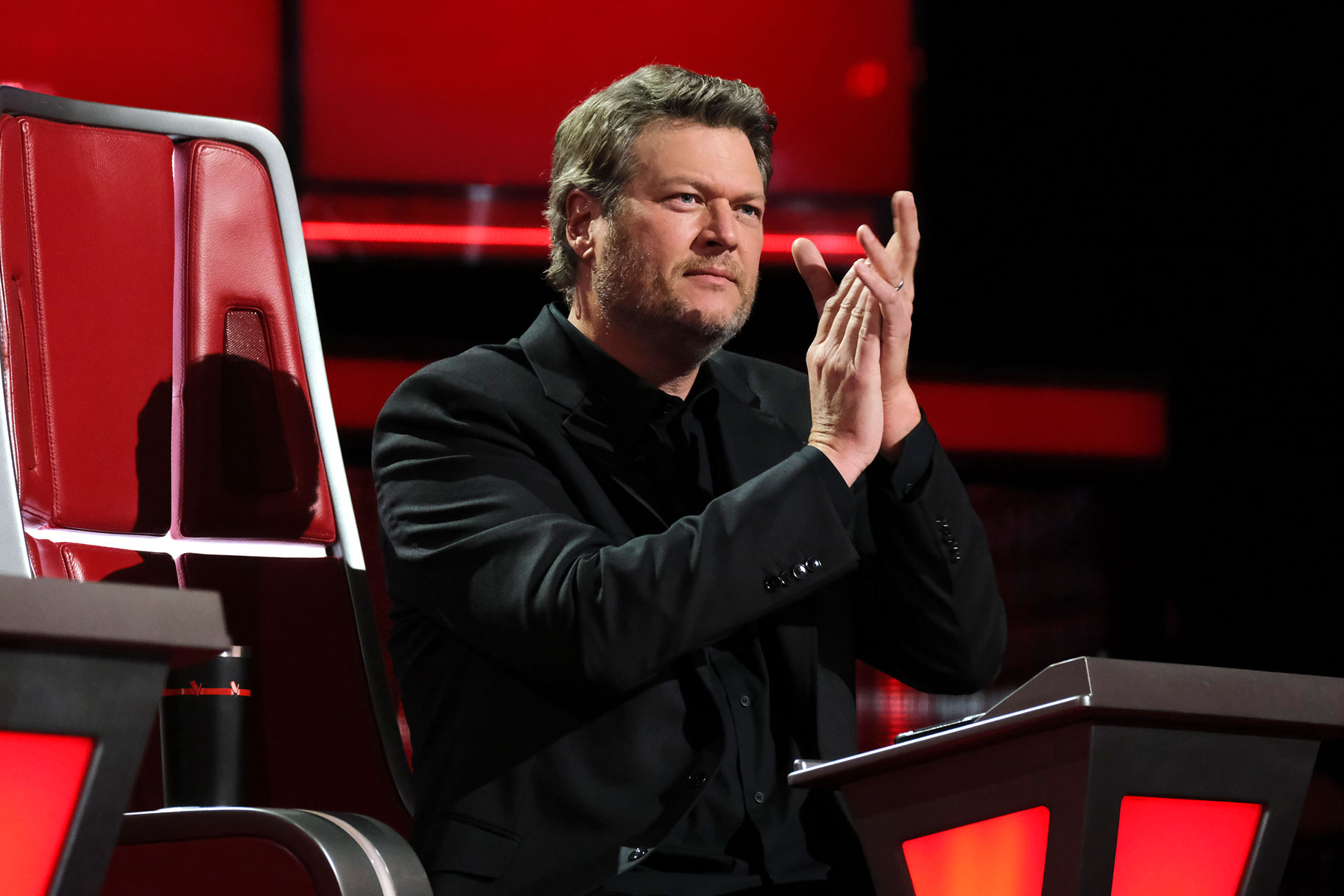 It took just seconds — literally — for these artists on The Voice to stand out from the pack. 
Much like the speed of the internet with Xfinity's next-generation 10G network, the chair turns for these singers — including a set of color-coordinated twins and one of Michael Jackson's former duet partners — were lightning fast, earning them a spot in The Voice history.
Xfinity 10G provides ultra-fast speed on the internet, consistent reliability (over 99.9%), and seamless connectivity for customers in the home and beyond, establishing itself as a leader among high-profile networks. To get a chair turn as quick as what you get surfing the web with this service? It's a massive compliment for these Artists.
For more than 10 years and 23 seasons, aspiring musicians from across the country have flooded to the Universal Studios sound stage in California to prove they have what it takes to be America's next singing sensation. To earn a spot on the reality competition, the Artists are tasked with winning over at least one of  four Coaches each season — and for some artists, that didn't take long.
Here are some of the fastest buzzer hits and chair turns in The Voice history: 
Jesse Campbell
It only took five seconds for Coach CeeLo Green to turn his chair for Jesse Campbell in Season 2 of The Voice, followed almost immediately by fellow Coaches Adam Levine and Christina Aguilera. While Coach Blake Shelton took a bit more time to decide, he couldn't resist Campell's soulful rendition of "A Song for You," either, leading to a four-chair turn.
Campbell went with Aguilera and — although considered a favorite at one point — the pop star was forced to eliminate him from her own team during the quarter-finals as part of an instant elimination round. 
Bryan Keith
By the second line of Bryan Keith's "It Will Rain," Shelton was hooked, turning his chair in just nine seconds for the Bronx native in The Voice's third season. Keith ultimately received a four-chair turn for his Blind Audition performance.
Throughout the competition, Keith — whose famous father is Grammy-winning singer Ray de la Paz — proved his versatility, seamlessly moving between smooth crooners and rock anthems. He made it to the top 10 before being eliminated.
Judith Hill
Judith Hill was once Michael Jackson's duet partner on his ill-fated "This Is It" tour before she tried her luck on The Voice in Season 4. It took just 10 seconds for Levine and Usher to simultaneously hit their buttons for the former backup singer during her powerful performance of "What a Girl Wants," eventually also earning chair turns from Shelton and Shakira. 
Hill chose to be on Team Adam. Once considered a front-runner on the show, Hill's run came to a surprising end after her performance in the top eight when America's voters failed to move her and fellow contestant Sarah Simmons forward.
The Morgan Twins
The Voice Coaches were seeing double in Season 4 when the Morgan Twins took the stage together in matching red dresses to perform Alicia Keys' "Fallin,'" prompting Shelton to exclaim it was "like a damn Doublemint commercial!" according to Rolling Stone.
Shelton and fellow Coach Usher pressed their buzzers just eight seconds in to the performance, followed later by Levine and Shakira, earning the twins a four-chair turn.
While they twins only made it to the Battles, their performance in the Blinds was definitely memorable.
RELATED: Why Chance the Rapper Turned at the Literal Last Second for "Unforgettable" Ray Uriel
Matthew Schuler
Matthew Schuler received an impressive and simultaneous four-chair turn just eight seconds into his rendition of "Cough Syrup," during The Voice's fifth season, earning praise at the time for being the "fastest four-chair turn ever," according to Rolling Stone.
Schuler decided to go with Aguilera, later wowing viewers with a soulful performance of Leonard Cohen's "Hallelujah" before coming in sixth place. 
Christina Grimmie
Teen YouTube star Christina Grimmie took The Voice Coaches in Season 6 by storm with her powerful rendition of Miley Cyrus' hit "Wrecking Ball." Just 10 seconds after the first notes of the heartbreaking break-up song began, Coaches Shakira and Usher simultaneously hit their buzzers and spun around to see the white blazer-clad teen. Levine wasn't too far behind, but Shelton waited for Grimmie to hit the emotional cresendo of the song before buzzing in, too. 
After convincing pitches from all four Coaches, Grimmie chose Team Adam and made it to the end of the competition, where she finished third. 
Grimmie was tragically killed in 2016 while signing autographs for fans after a concert in Orlando, Florida, according to The Los Angeles Times.
Sawyer Fredericks
Season 8 winner Sawyer Fredericks was also quick to win over the Coaches in his Blind Audition. Just nine seconds into the soulful rendition of "I'm a Man of Constant Sorrow," Williams, Levine, and Aguilera all turned their chairs. Shelton, although late to the party, also turned for the young Connecticut native. 
Fredericks, who was just 16 years old at the time, continued to wow the coaches with his deep and powerful performances throughout the competition, ultimately being crowned the season's winner. 
In the years since his 2015 win, Fredericks has released his own music, including the 2020 album Flowers for You, according to CT Insider. 
Maelyn Jarmon
Coach John Legend called Maelyn Jarmon's voice pure magic in the show's 16th season, according to a profile from UT Southwestern Medical Center.
Jarmon, a Texas native who was deaf in one ear, got chair turns from Levine and Shelton just nine seconds into her performance of "Fields of Gold," followed moments later by Coach Kelly Clarkson. Legend may have been the last to press his buzzer, but his high praise of the singer was enough to win her over onto his team.
Jarmon went on to win the 16th season, proving her hearing loss would never hold her back.
Cami Clune
It took less than five seconds for Clarkson to press her button for 20-year-old Cami Clune as she sang a stunning rendition of Bon Iver's "Skinny Love" in Season 19. Coaches John Legend and Gwen Stefani were close behind, and although it would take more than a minute to win Coach Blake Shelton over, Clune ultimately received a four-chair turn for the emotional performance. 
Clune, who grew up in musical theater, initially selected Team Legend, but was later stolen in the competition by Clarkson, according to the artist's website. She made it into the semi-finals before getting voted off, ending her run on the show before the final night.
Morgan Myles
Four seconds was all it took for Stefani and fellow Coach Camila Cabello to be blown away by Morgan Myles' talent during her jaw-dropping and "exquisite" performance of Leonard Cohen's "Hallelujah" in Season 22. 
The Nashville, Tennessee native ultimately had a four-chair turn and had the Coaches battling it out for who would win her over (Stefani was strategically blocked). Myles went with Cabello and made it to the finals, where she came in third. 
Holly Brand
Season 23 of The Voice premiered with a bang as Holly Brand blew Coaches away with her performance of Faith Hill's "Mississippi Girl." 
Clarkson turned her chair in less than 10 seconds, followed closely by Coaches Niall Horan and Chance the Rapper. The Mississippi beauty queen ultimately chose to go with Team Kelly, citing the pop star's impressive track record working closely with artists on the show. 
Brand continues to be a force to be reckoned with as the season plays out.
Cait Martin
Cait Martin's "beautiful vibrato" and "powerful" voice were enough for Coach Kelly Clarkson to turn her chair during Season 23 just nine seconds into Martin's powerhouse performance of "As It Was." 
"I turned around instantly," she told Martin. "I could tell in your voice how much control you had in the beginning."
But Clarkson wasn't the only one vying for the Georgia native. Martin received a four-chair turn but ultimately decided to go with Clarkson. As the season 23 competition continues, Martin has consistently wowed the judges. Just how far she'll go remains to be seen.
Watch The Voice on NBC Mondays at 8/7c and the next day on Peacock. 
This is a promotional post in support of Xfinity 10G.