NBC Insider Exclusive
Create a free profile to get unlimited access to exclusive show news, updates, and more!
Sign Up For Free to View
Cait Martin's 'Beautiful Vibrato' Led to a 4-Chair Turn—And the Biggest Coach War Yet
"I literally believed in you, like, lightyears before these guys!" Kelly Clarkson told the Season 23 Artist.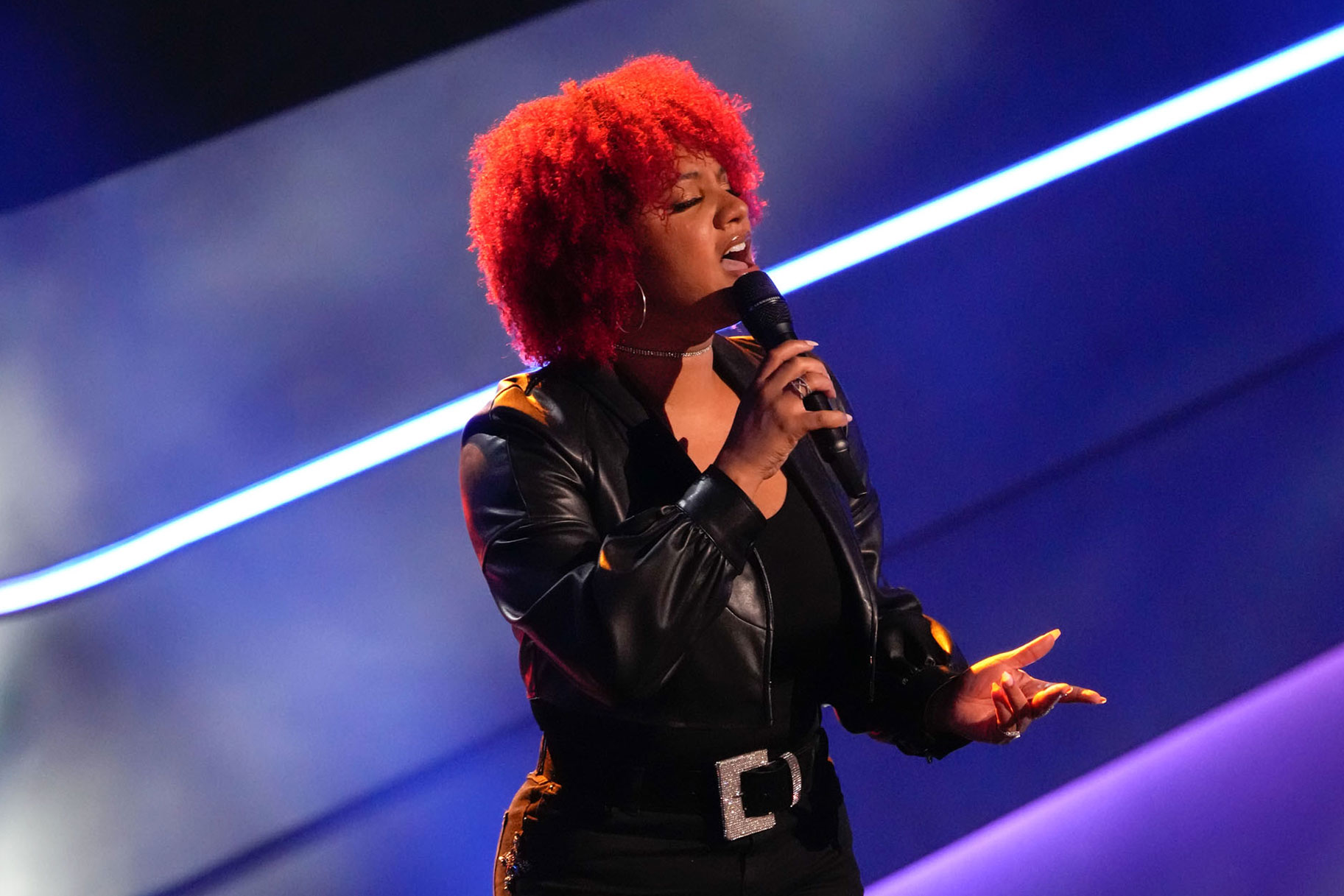 The Voice Season 23 has no shortage of breathtaking Artists, and Coaches Blake Shelton, Kelly Clarkson, Niall Horan, and Chance the Rapper are fighting tooth and nail to snag the best ones on their teams. 
The latest Blind Audition that got all the red chairs to spin is Cait Martin's. On the March 20 episode, the singer delivered a mesmerizing rendition of Harry Styles' "As It Was."  Martin earned a much-deserved Four-Chair Turn, sparking arguably the biggest Coach war of the season. 
"I turned around instantly," Clarkson told Martin. "I could tell in your voice and how much control you had in the beginning."
She continued, "That beautiful vibrato is so crystal clear. And then I knew you were going to go big and powerful, but I didn't know how big your range was. That was high, and you did it so effortlessly. I feel like I would be such a great Coach for you. I literally believed in you, like, lightyears before these guys turned around. I don't know why it took them so long."
The other Coaches weren't going down without a fight, though. 
"I don't know if you realize this or not, but this is my last season to be a Coach," Shelton said.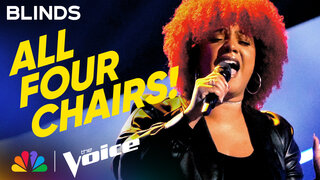 "So he's tired," Clarkson hilariously interjected. "He's worn out!"
"She's right about that," Shelton said, jokingly referencing Clarkson's antics. "But I would love to go out with a win on this thing. And I think that I can dig down deep and somehow find the energy and the passion one more time to win The Voice. It would be awesome if you would be on the last Team Blake."
"But it's time to pass the baton over," Horan said after hearing Shelton's plea. "I was blown away. The minute I heard the riff on the piano, I knew you were obviously going to do something different to the song. I can tell that you like storyteller-type music, and I feel like that's what I do for a living, it's tell stories about my personal life. You just kept so much control in the highest parts and had so many dynamic and beautiful moments in the song. And I would love you to be a member of Team Niall on Season 23. Please, I beg you!" 
"You guys are not making this easy for me by any means whatsoever!" Martin exclaimed, but the fight wasn't over yet.
"I still got a bid, too," Chance reminded her, earning a solid chuckle from the crowd. 
"I was not the first person to turn around my chair. But that doesn't mean that I love you any less. And really, I think the texture or the tone of your voice is a little reminiscent, especially when you're doing the lower tones, as Whitney. In terms of tone, you're going there, and I think you have a lot of room to grow," Chance said. "And I would love to coach you. You know, if you wanna win, you should ride with me."
So, who will Martin choose? Find out by watching The Voice on NBC Monday (March 20) at 8/7c and the next day on Peacock.