NBC Insider Exclusive
Create a free profile to get unlimited access to exclusive show news, updates, and more!
Sign Up For Free to View
How Blake Shelton Says the Coaches 'Ruined' His Last Round of Blind Auditions
As Shelton's final season of The Voice, he wishes his rival Coaches would take it easy on him.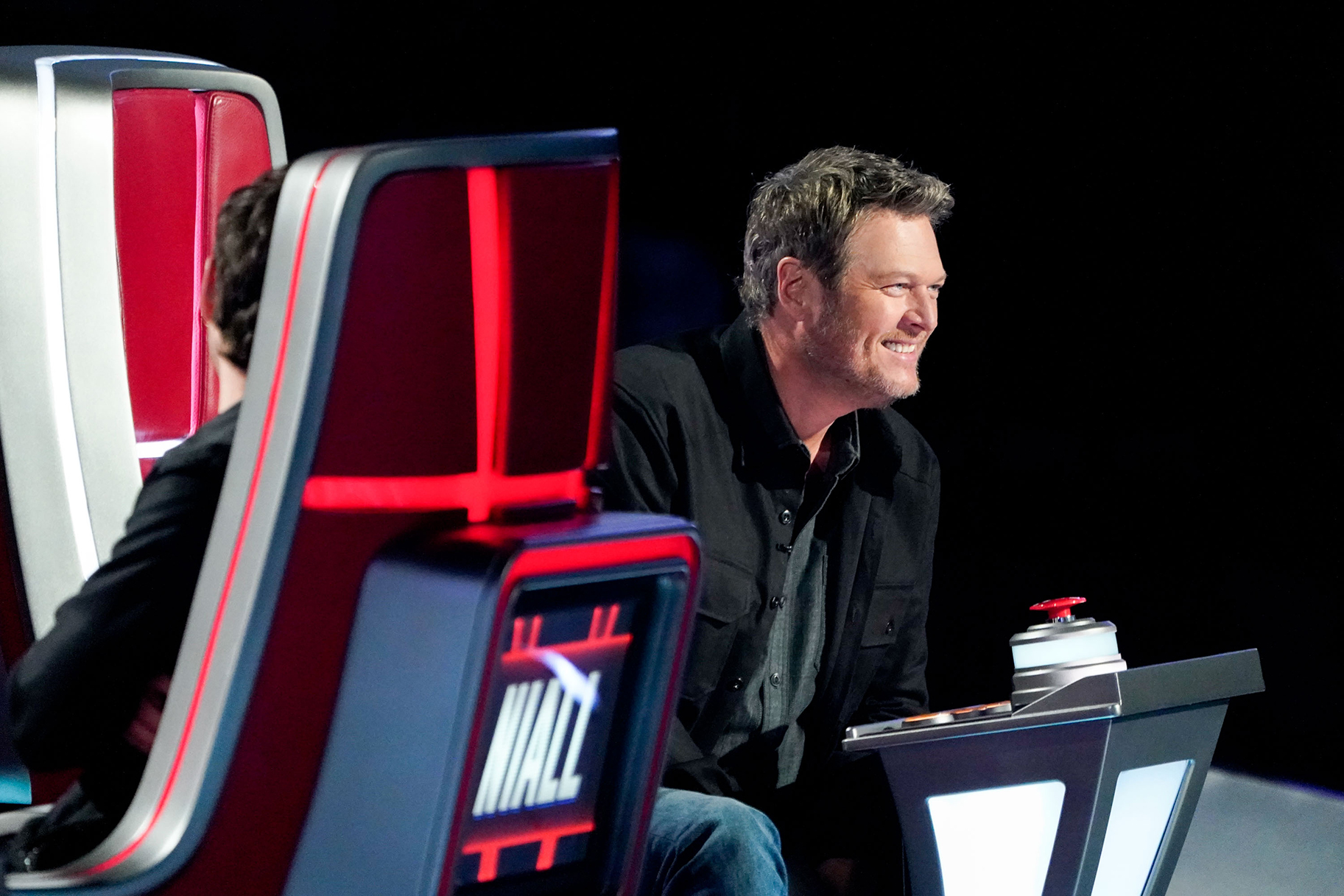 Season 23 of The Voice is in full swing, and Coach Blake Shelton has some words for his rival Coaches as the Blind Auditions unfold. 
As you know by now, Season 23 is Shelton's last. Even still, his fellow Coaches Niall Horan, Kelly Clarkson, and Chance the Rapper have no intentions of taking it easy on him.
"Blake, what's it feel like as you just sit here in your last season?" Host Carson Daly asked his longtime Voice best bud during Season 23, Episode 4. "You got a few spots left on your team. What have you been thinking about?"
"Well, I started out feeling bittersweet and nostalgic on the first day," Shelton said. "And then, about halfway through the day, all three of these people had upset me so bad by being competitive and ruining my last Blind Audition." 
"I am so sorry," Chance jokingly apologized as Clarkson and Horan cackled.  
"Are you?" Shelton joked.
"I'm seriously sorry," Chance said.
"I'm probably gonna talk to the press about it," Shelton teased. "So prepare." 
"What are they supposed to do?" Daly asked. "Let you win just 'cause it's your last season?"
Shelton didn't miss a beat before responding, "Yes, out of respect."
"That's not who I am," Clarkson retorted, never one to back down from a playful brawl with Blake.
"Out of respect," Shelton confirmed. "But they didn't, and so..."
"One big happy family, with grandpapa leaving," Daly concluded as he teasingly waved. "So long, Papa!"
It's been bittersweet watching Blake Shelton evaluate Artists in his last round of Blind Auditions, but his team is already shaping up big time. As we've seen, he's not afraid to play the, "It's my final season on The Voice" card to recruit talent. And it's been working! Shelton has pulled that move so much, in fact, that Horan developed a spot-on impression of it. 
All this to say: It looks like this season could be anyone's game. Sure, Shelton has an established tenure on The Voice, but with his rival Coaches fighting tooth and nail for victory, he'll need to bring his A-game, which he absolutely will. Viewers can't wait to see what happens next, and if Team Blake will take it all home one last time.
Watch The Voice on Mondays at 8/7c and Tuesdays at 9/8c on NBC, and the next day on Peacock.