NBC Insider Exclusive
Create a free profile to get unlimited access to exclusive show news, updates, and more!
Sign Up For Free to View
Blake Shelton Just Poured Water on Kelly Clarkson's Voice Chair—See Her Reaction
Blake Shelton played a hilarious prank on Kelly Clarkson during Blind Auditions — just a recent chapter in their long history of sibling rivalry on The Voice.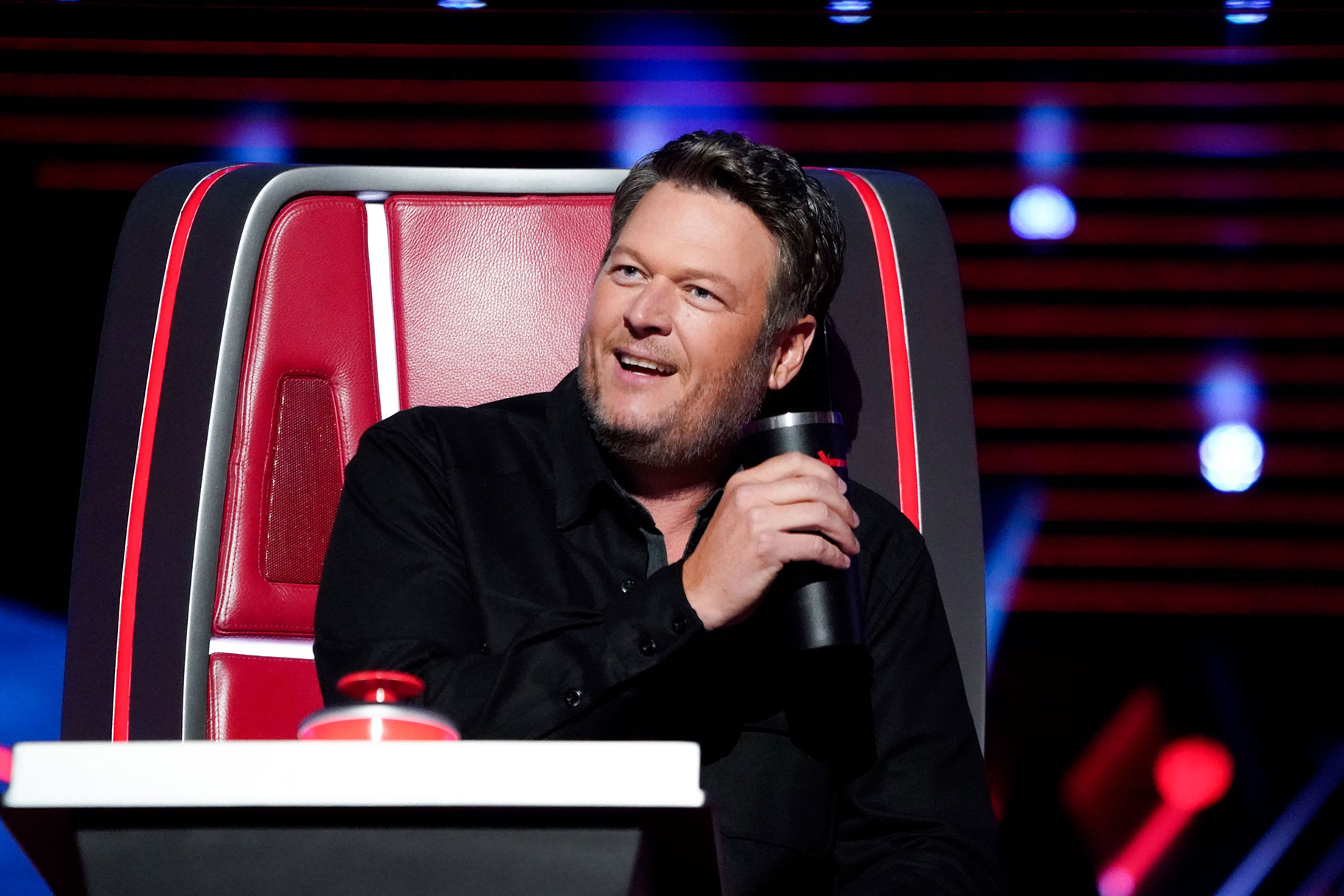 A prank with a bit of water is getting buzz on The Voice as Coach Kelly Clarkson tried to figure out how her chair got wet — and who might be behind the trick.
First, we saw Coach Blake Shelton pouring the water in her seat before all the coaches sat down for more Blind Auditions. When Clarkson tried to sit down, she noticed the water, and immediately pointed the finger at Shelton.
"What's that got to do with me, they just said there was a leak!" Shelton said to Clarkson as the audience laughed, to which she responded, "You are such a liar!"
Shelton joked to fellow coaches Niall Horan and Chance the Rapper, "She has changed now that she has her own talk show [The Kelly Clarkson Show]."
It's not the first time Clarkson has playfully accused Shelton of not telling the truth. She previously told NBC Insider how she feels about working with Shelton, as the two have been known for their friendly rivalry on the show.
"The best part about working with Blake Shelton on The Voice is you laugh a lot," Clarkson said. "He's one of the funniest people I know. He's hysterical. The worst part about working with Blake Shelton on The Voice is … he's a liar. So that's hard to navigate because people still believe him when he's lying."
Shelton announced in October 2022 that Season 23 of The Voice will be his last season, news that Clarkson jokingly called "a gain for humanity because we get to see less of him."
Of his relationship with Clarkson, Shelton said, "The worst part about working with Kelly Clarkson is … that I still have a few weeks left. And I would say the best part about working with Kelly Clarkson would be that … I mean, I only have a few weeks left, and it's over."
That also means only a few weeks left for Shelton's pranks on his fellow coaches.
"Blake and I have always gone head-to-head. I'm a little nervous about pranks or anything happening behind the scenes, because Blake untamed is a little scary," Clarkson said.
The sibling-like relationship between Shelton and Clarkson goes back many years.
RELATED: Why Kala Banham's 'Impeccable' Audition Got Kelly Clarkson to Physically Hit Niall
"Blake, he'll try to push my buttons because he knows how upset I get," Clarkson said in an interview for the show back in 2018. "He's like that big brother like that gives you noogies, like he's so annoying."
Their fellow coach in 2018, Jennifer Hudson, called it a "love-hate relationship."
"Blake and Kelly one second are like brother and sister, and the next second they're like cats and dogs fighting," Hudson said. "I don't know who they're going to be when you turn around, so sometimes I just don't bother to."
In February 2023, Shelton jokingly told late night host Jimmy Kimmel that Clarkson was the reason he was leaving the show, according to Billboard.
"Kelly finally got me fired," Shelton said. "I wanted to announce that here. NBC stands for 'Nothing But Clarkson.'"
Keep watching Shelton and Clarkson's jokes and jabs at each other during The Voice airing Mondays at 8/7c and Tuesdays at 9/8c.