NBC Insider Exclusive
Create a free profile to get unlimited access to exclusive show news, updates, and more!
Sign Up For Free to View
Rainn Wilson Pitches Idea for 'Somewhat Inappropriate' The Office Return to Work Episode
Rainn Wilson has given a lot of thought to what the characters on The Office would have done in the pandemic.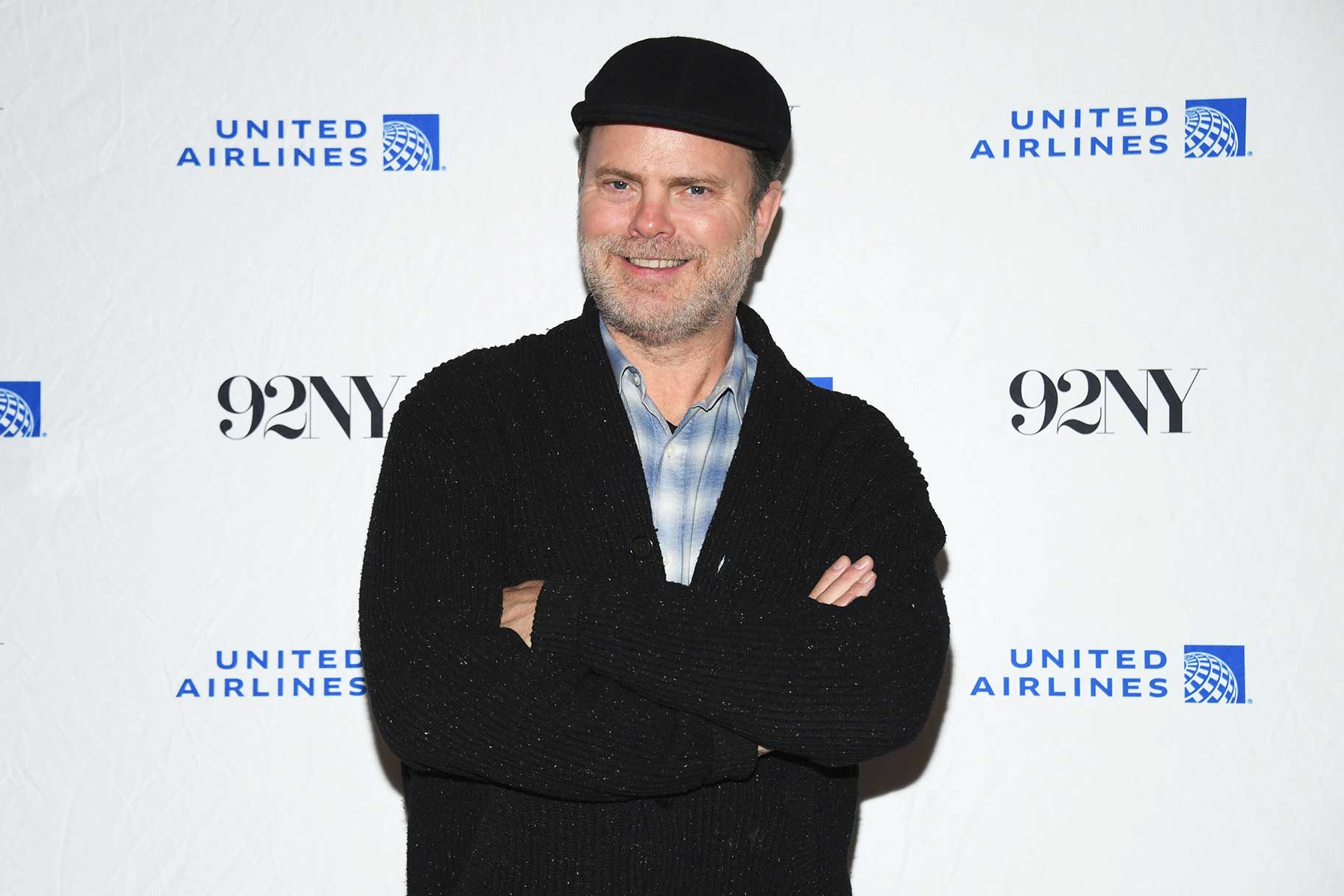 Despite enjoying a boost from everyone re-watching the series during the pandemic, The Office finished its run in 2013, well before the modern workplace as we know it changed forever thanks to COVID-19. However, that hasn't stopped series star Rainn Wilson from thinking about what would have happened to the Dunder Mifflin gang during the pandemic debacle. 
Wilson recently appeared on The Drew Barrymore Show to promote his new Peacock documentary series Rainn Wilson and the Geography of Bliss. While chatting with the host and co-host Ross Mathews, the Dwight Schrute actor revealed his pitch for a post-pandemic, return-to-work plotline that he would have liked to see on the show if it were still around. 
RELATED: Seeing Kevin From The Office Meet Little Kevin From The Office Is Too Adorable
As companies all over the world navigate returning to work after having everyone do their jobs from their homes for more than a year, Wilson speculated that his character would lead the charge in getting everyone back to the office in Scranton, PA — whether they like it or not. 
"I think it would be, he gets the call from corporate to get everyone back in the office and everyone is resistant," the actor said. "So, one at a time, Dwight has to kidnap every Office cast member and bring them into Dunder Mifflin in some kind of obscure and somewhat inappropriate way."
Wilson also voiced his regret that the show had ended before offices tackled the work-from-home landscape, noting how much fun he and the writers would have had crafting stories like that. 
"It would've been so much fun to film The Office during the pandemic," he said. "If we had pandemic episodes, that would've been amazing. The Office writers were so great, they would've been able to spin that in some beautiful ways."
Although The Office gang didn't get back together for a reunion episode during the pandemic, they did indeed do a little something for two lucky fans on John Krasinski's Some Good News web series where Wilson and the rest of the cast recreated their boogie down the aisle at Jim and Pam's wedding. 
Catch The Office and Rainn Wilson and the Geography of Bliss on Peacock.