NBC Insider Exclusive
Create a free profile to get unlimited access to exclusive show news, updates, and more!
Sign Up For Free to View
Mandy Moore's Son, Gus, Is Starting to Look Like Her Mini-Me
Those eyes and those cheeks! He's the spitting image of his mama!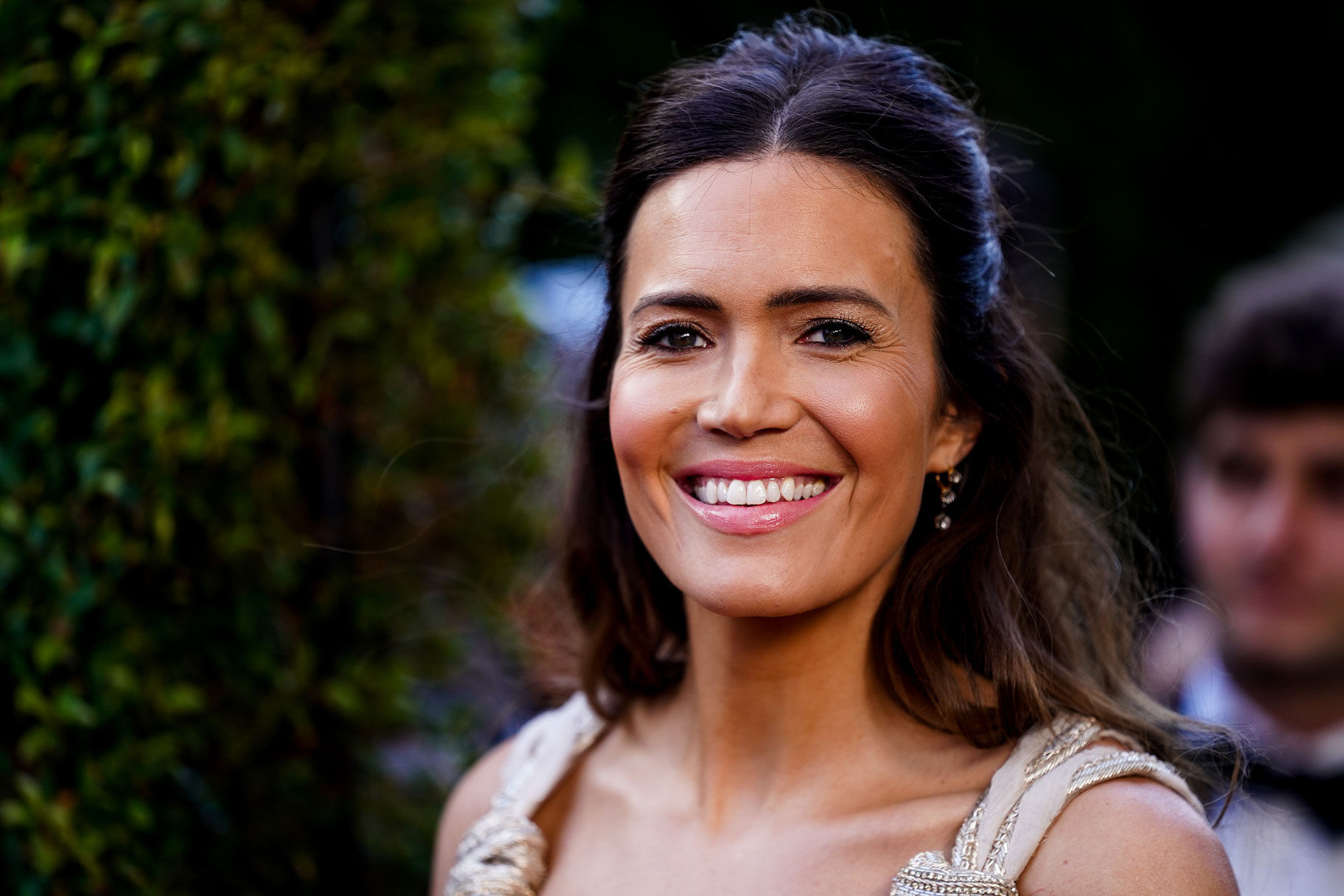 This Is Us star Mandy Moore and her husband, Taylor Goldsmith, have two adorable sons: August (a.k.a "Gus") and Oscar (a.k.a. "Ozzie"). And it appears that only a few months shy of his 2nd birthday, Gus is already looking like a mini Mandy! 
Want proof? See these photos and videos, below. Those eyes and those cheeks! He's the spitting image of his mama!
"Being a mom has certainly made me aware of how challenging and rewarding motherhood is," Moore told People shortly after Gus' birth. "It truly takes a village." 
"Every day is different," Moore told Health about motherhood's biggest surprises. "It is overwhelming on a level that I never expected. All of the clichés are true. The love is so immediate. In the very beginning it was like, 'Oh, you're nursing. The baby's sleeping.' You figure out your routine. Then maybe three months in, [it] felt like, 'I don't know what I'm doing. I don't have the skill set for this. Maybe I'm not a good mother.' I questioned everything. I looked at my husband, who seemed so at ease—it was so natural for him. I felt bad about myself and what I brought to the table as a mom. And it made me question everything. And I was like, 'Is this feeling going to last forever? Am I just going to feel unworthy, [and] unprepared? Is this just the foreseeable future?' And a week later, I found my equilibrium again. I remember people telling me that everything is a phase and not to get too set in your ways about anything—and it's true." 
In this interview, Moore also opened up about how her views on wellness have changed since becoming a mom. 
"Right now, it's about having grace—being easy on myself when being able to practice self-care doesn't feel as available and accessible to me," she said. "It was so much easier when I was pregnant, to find the time to take care of myself. I was at the chiropractor. I was at acupuncture weekly. I had prenatal massages. And then as soon as the baby arrives, all of that pretty much goes out the window. And it's such a bummer because I feel like I wish I could find the time to sort of incorporate some of those practices again because they felt so good. But it's not feasible and so, again, I try not to get down on myself about it. If I do have free time and I'm not working, I'd much rather go on a walk with Gus than rush off to go get a facial. However, that's not to diminish how important that stuff is, too. I feel like I'm just constantly walking that tightrope of what is going to suit me best today." 
Watch every episode of This Is Us on NBC.