NBC Insider Exclusive
Create a free profile to get unlimited access to exclusive show news, updates, and more!
Sign Up For Free to View
This Button Lets You Play the Iconic Law & Order 'Dun-Dun' Sound Whenever You Want
We are all detectives now.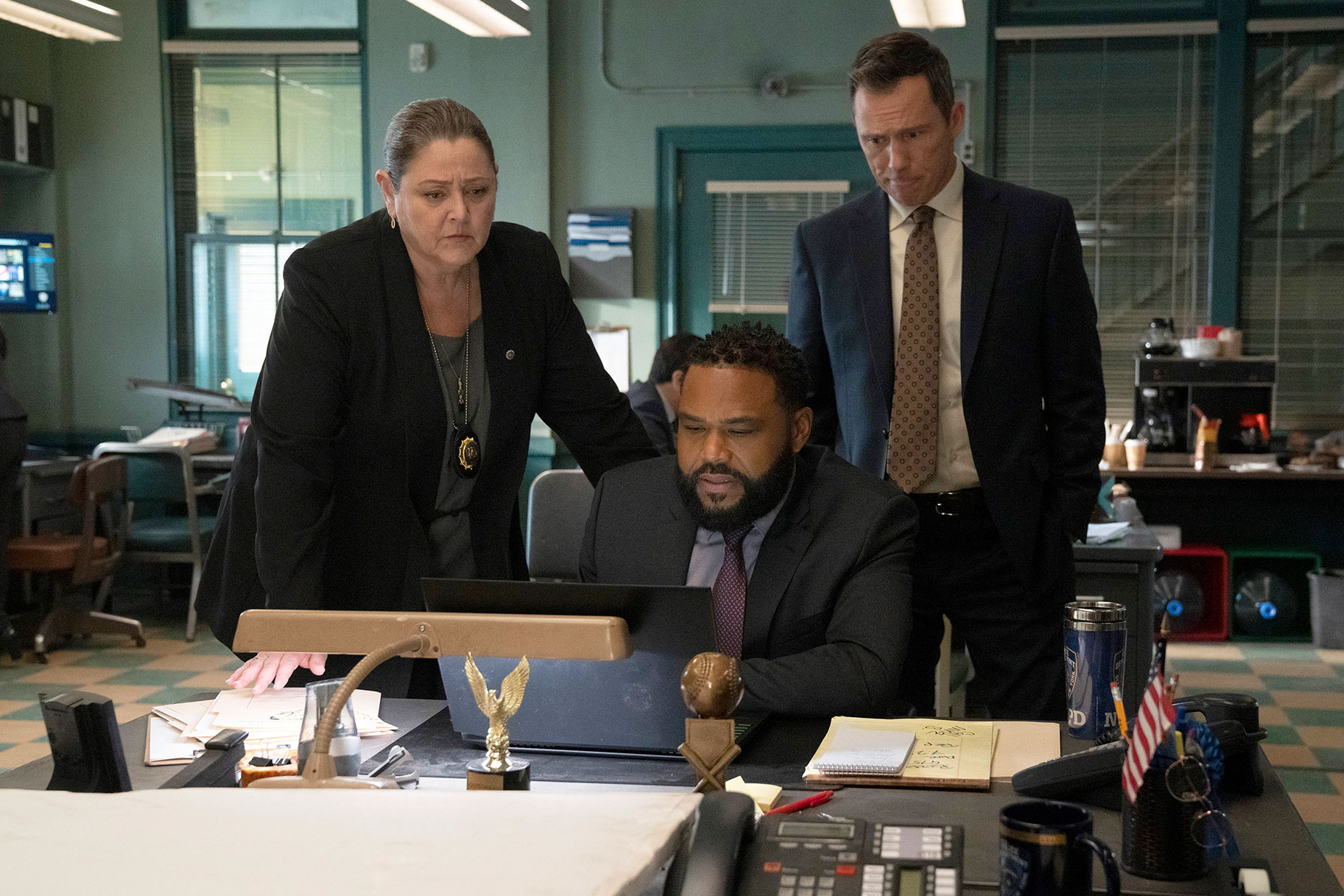 The show that started it all is officially back. After an 11-year hiatus, the original Law & Order returned to NBC on Thursday, February 24 at 8 p.m. ET. 
There are many things the much-watched legal drama has brought us over the years, including seven other series that've made up the franchise. But if there's one thing any Law & Order fan can't get enough of, it's the "Dun-Dun" sound we hear every episode. Now, you can hear the iconic tune whenever you want—not just when you're binge-watching the show. NBC.com made the sound available for fans to play to their hearts' content with this virtual "Dun-Dun" button.
In a 1993 interview with Entertainment Weekly, three years after Law & Order premiered, composer Mike Post explained how he created the sound. "I think of it as the stylized sound of a jail cell locking," he said. "I wanted to add something that's very distinctive but not a literal sound. What I tried to do was jar a little bit."
If the virtual theme is not quite enough for superfans out there, you have until February 27 to enter to win a physical button that plays the "Dun-Dun". All you have to do is click here, then enter your name, email, and zip code. Good luck to all!
Law & Order returns February 24, Thursdays at 8 p.m. ET on NBC.