NBC Insider Exclusive
Create a free profile to get unlimited access to exclusive show news, updates, and more!
Sign Up For Free to View
Dr. Tanaka-Reed Just Got an Ego Check on Chicago Med
"I think it's really important for him to become more human," Chicago Med's Kawaoka tells NBC Insider.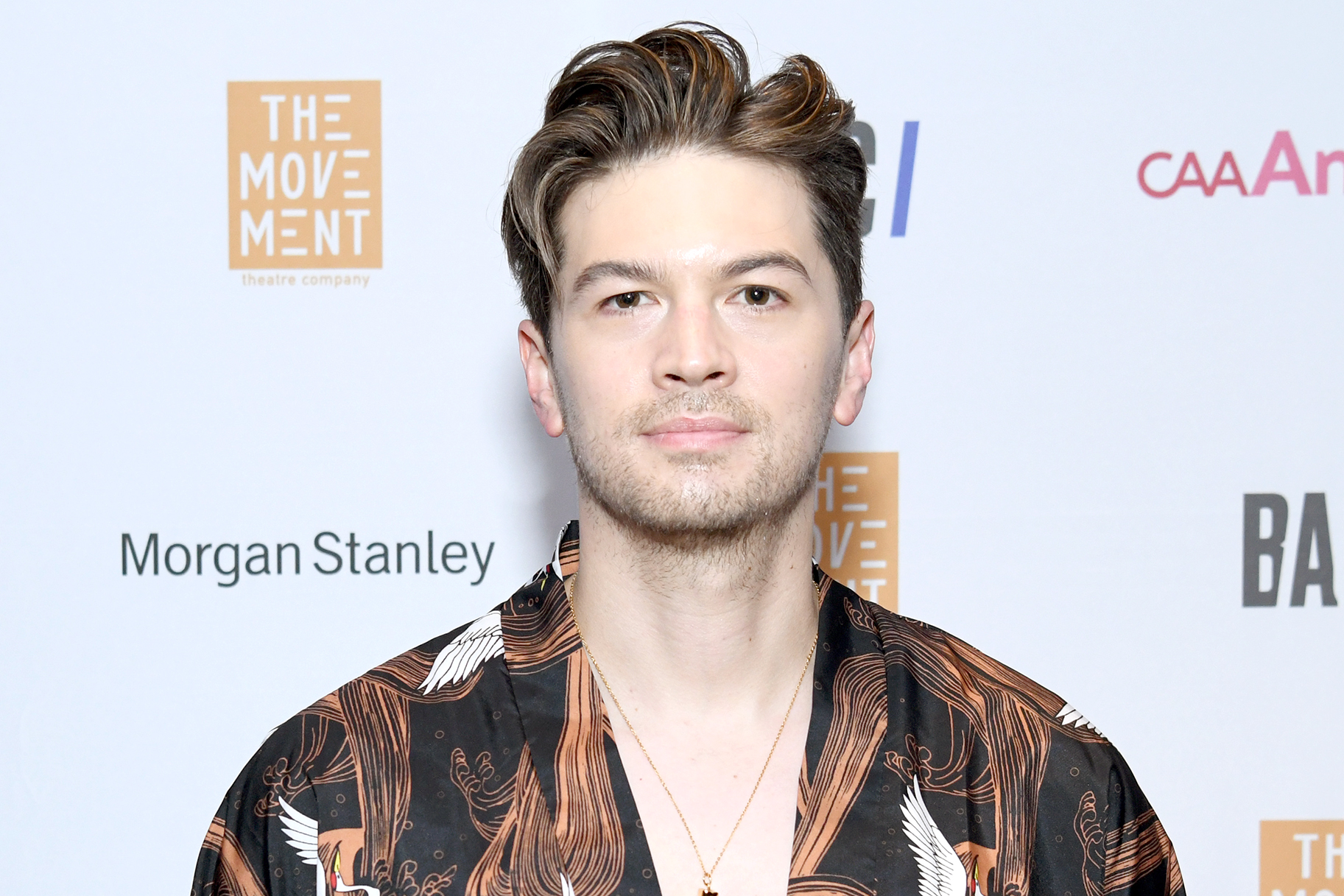 Chicago Med is all about the patients. But occasionally, the operating tables are turned, and viewers find one of their favorite doctors becoming the patient themselves. Case in point: In Chicago Med Season 8, Episode 16,  Dr. Kai Tanaka-Reed (played by Devin Kawaoka) fell victim to a sudden medical emergency, and it was up to Dr. Crockett Marcel (Dominic Rains) to help the cocky resident out.
Let's rewind for context: Dr. Tanaka-Reed is a quick-witted yet haughty first-year surgical resident introduced in the Season 8 premiere. He's been working under Dr. Marcel, the lead surgeon of O.R. 2.0., Gaffney's new AI-driven operating room.
Episode 16 kicks off with Dr. Tanaka-Reed assisting Dr. Marcel in a standard appendectomy. From the get-go, Dr. Tanaka-Reed is all talk, telling the patient he is "technically a resident but definitely not a beginner." Dr. Tanaka-Reed looks at the patient's procedure as a no-brainer, trusting the "Ferrari" O.R. 2.0. to easily handle it. But Dr. Marcel insists they do surgery the old-fashioned way.
During the surgery, Dr. Marcel attempts to show Dr. Tanaka-Reed some of the so-called "old-school" methods. Dr. Tanaka-Reed arrogantly steps in for the procedure, and shortly after, starts experiencing painful heartburn. Dr. Tanaka-Reed attempts to continue the surgery but loudly passes gas before he makes any progress. The embarrassing slip earns some chuckles from the surrounding nurses, but Dr. Marcel silences them. Dr. Tanaka-Reed tries to proceed but suddenly faints before he can, with Dr. Marcel rushing to his side. 
Dr. Marcel checks Dr. Tanaka-Reed out, and even in his rough state, he puts up a wall, making a snide comment about not missing much from the appendectomy. But Dr. Tanaka-Reed gets a mighty reality check once they realize his colon has moved to his chest region, the likely cause for his condition. Dr. Marcel runs some tests, and they find Dr. Tanaka Reed has a hernia that has shifted to his chest.
If there is anything Chicago Med is great at, it's humanizing the characters by putting them in vulnerable medical positions. Dr. Tanaka-Reed wants the hernia removed as soon as possible. Predictably, Dr. Tanaka-Reed takes no time at all choosing the fanciest of his surgical options, the robotic-assisted O.R. 2.0., and they get him taken care of promptly. 
Dr. Marcel visits his resident after the surgery, and Dr. Tanaka-Reed's icy exterior finally starts to thaw. The surgery was performed without a hitch, but Dr. Tanaka-Reed's ego suffered some long-term damage. Dr. Tanaka-Reed admits to Dr. Marcel that he may be good as new, but the incident has made him a permanent punchline among their colleagues.
"C'mon, it will blow over," Dr. Marcel unintentionally quips. "Poor choice of words, but it will." 
NBC Insider chatted with Chicago Med's Kawaoka about Dr. Tanaka-Reed's recent workplace blunder. 
"[Dr. Tanaka-Reed], he really takes the bull by the horns, and I think ruffles a lot of feathers. So when he's forced to be a little bit more vulnerable in a really personal way, as flatulence is, it causes him to really acknowledge that he's human," Kawaoka says. "That he's not God, you know, that he's not above the patients... I think that he gets this experience of really being put in his place, I guess, but experiencing his humanity in front of people that he didn't want to show his humanity to."
Kawaoka continues, "And I think it's really important for him to become more human. And to really start to open up and be more vulnerable with these people because, you know, not only do they have to trust him with their life, he has to trust them with his life."
Watch Chicago Med on NBC Wednesdays at 8/7c and the next day on Peacock.