NBC Insider Exclusive
Create a free profile to get unlimited access to exclusive show news, updates, and more!
Sign Up For Free to View
This Is How 'Dan Fielding 2.0' Changed the New Night Court, Says India de Beaufort
John Larroquette returned as fielding for the hit revamped comedy—and it's transformed the series for the better.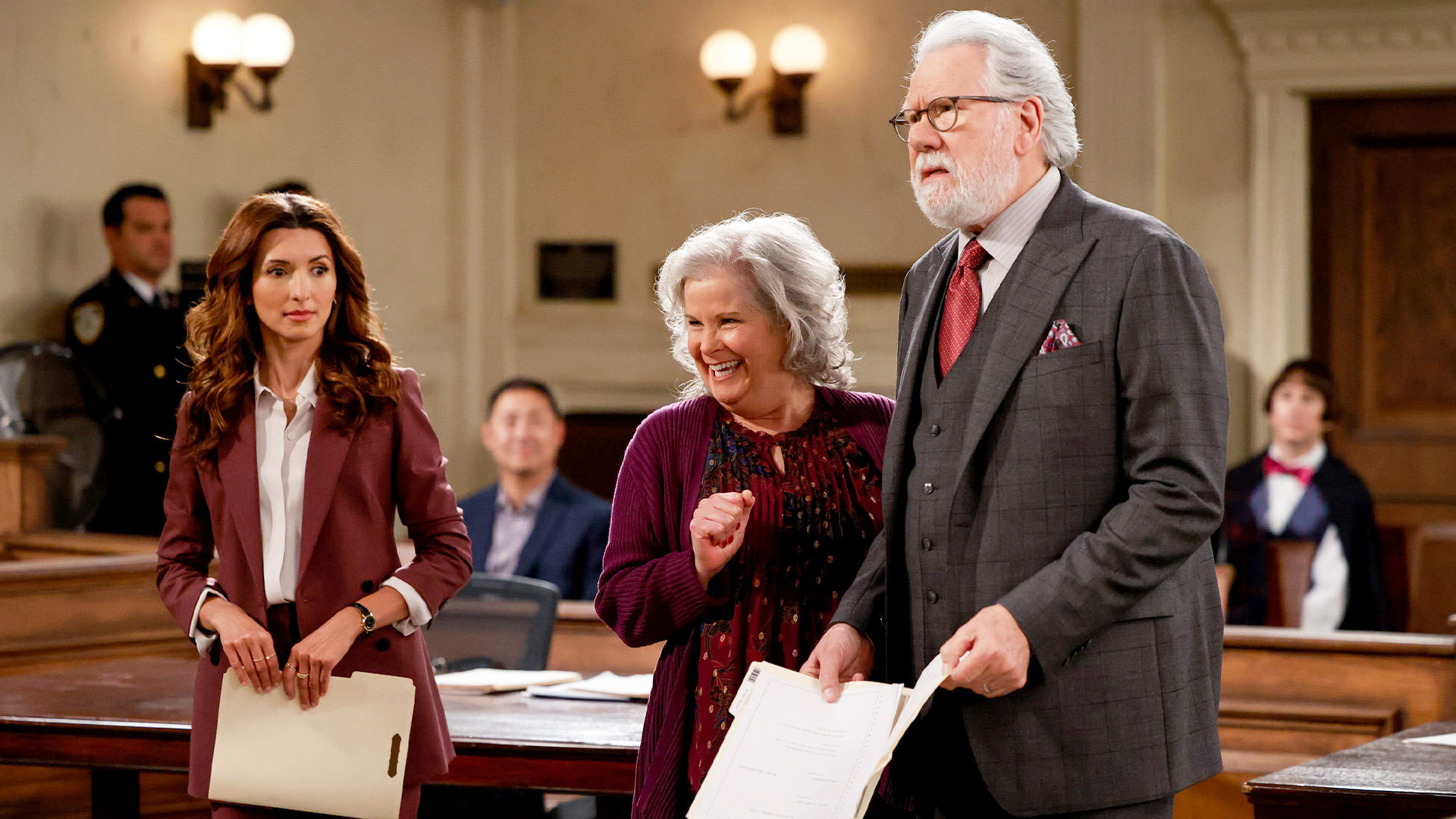 The new Night Court is full of revamped characters that are reminiscent of those we all know and love on the original 80s show. India de Beaufort, who plays the hard-headed Olivia, had some insights about how stepping into Dan Fielding's (John Larroquette) prosecutor role reshaped 's Larroquette's character in the new version.
"It's interesting because technically, I stepped into Dan Fielding's job. I am now the ADA. But I can see why people would think that there would be more of a Markie Post connection because of the male and female counterparts in the courtroom who are always vying against each other," she told Looper.
But how exactly is Dan Fielding evolving? "The only way to pull the character of Dan Fielding into 2023 is to show him in a new light. What better way to do that than take him from prosecutor to defense? It forces him to show parts of his character that we never really got to see before," she added.  
"Also, it's fascinating to see a guy go from wanting to win—even at the expense of a person going to jail in order to get that result—to a person whose main job is to go to bat for these kooky characters that come through our courtroom and doing the legwork of finding out what about them makes them worthy of being given a second shot," she continued. "It's sort of Dan Fielding 2.0, which is a feat for John Larroquette to craft and figure out what that is and revisit this character 35 years later. He does such a beautiful job with it. I can't think of anyone else who would've done it the phenomenal justice that he has done."
In the new Night Court, the nostalgia factor is undeniable, especially to Larroquette. "What's lovely is that we have the original green couch in the judge's chambers, and some of the chairs in the cafeteria are originals. Plus, there are pieces dotted throughout the set that call back to days gone by. For him, the entire set looks identical to the one that he worked on for 10 years, so he talks a lot about moments that he shared while he was filming the original, and we listen with wide eyes, open ears, and a whole lot of heart," de Beaufort gushed.
Watch Night Court Tuesdays at 8/7c on NBC and next day on Peacock.