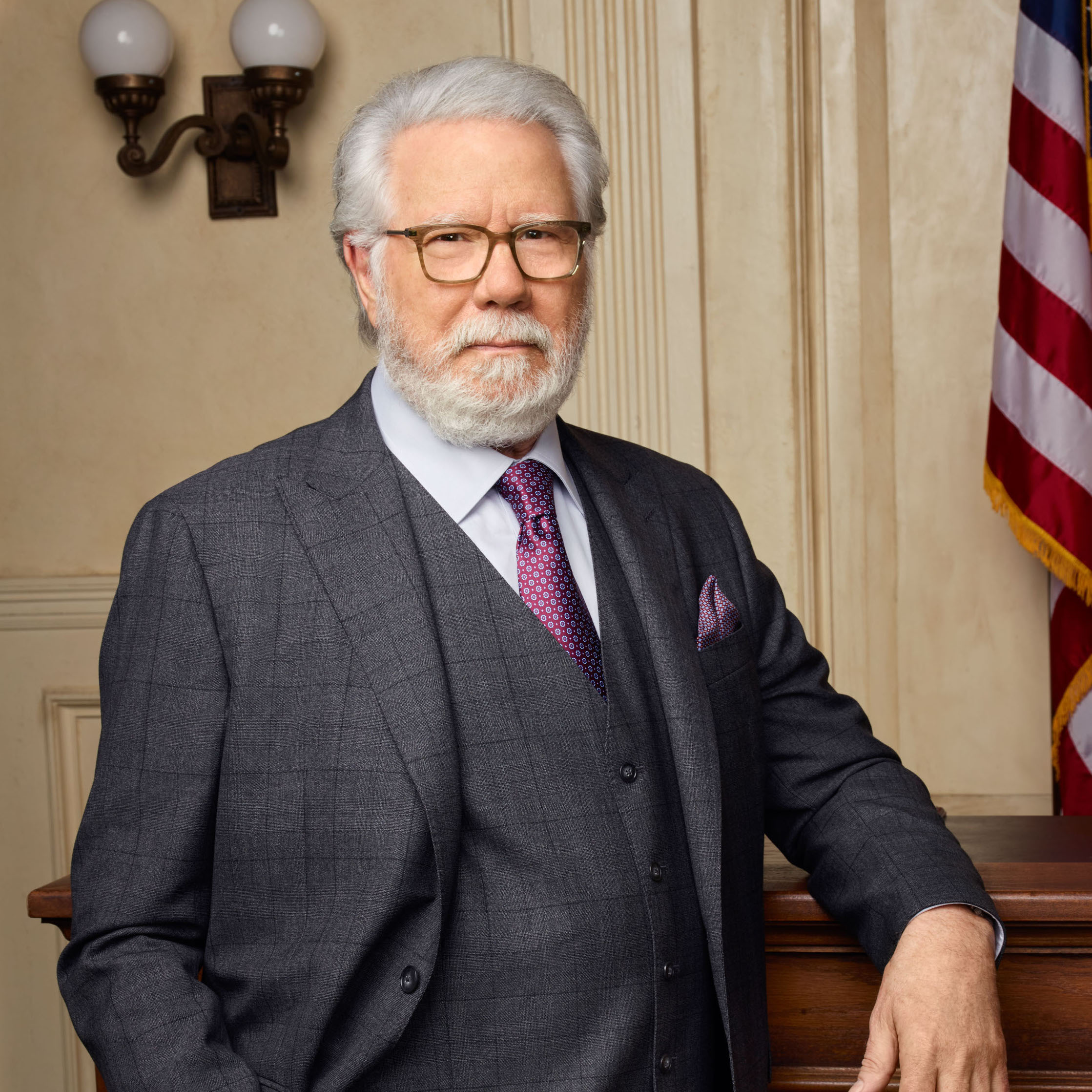 DAN FIELDING
Played By John Larroquette
Actor Bio
John Larroquette plays Defense Attorney Dan Fielding on the NBC comedy "Night Court."

A four-time Emmy Award winner, Larroquette portrayed Fielding for nine seasons on the iconic NBC series that ran from 1984 to 1992.

Larroquette also starred in the NBC comedy "The John Larroquette Show," in which he played the night manager of a St. Louis bus station. In its second season, the show was nominated for four Emmys, including an Outstanding Lead Actor in a Comedy Series nod for Larroquette.

Additional TV credits include "The Practice," for which he received an Emmy, "Boston Legal," "Almost Human," "White Collar," "Chuck" and "House." He was recently seen starring opposite Christine Baranski in the fourth season of "The Good Fight."

On the big screen, Larroquette's credits include "Richie Rich," "Blind Date," "Madhouse," "Summer Rental," "Star Trek III: The Search for Spock," "Stripes," "Altered States" and "Twilight Zone: The Movie."