NBC Insider Exclusive
Create a free profile to get unlimited access to exclusive show news, updates, and more!
Sign Up For Free to View
Ariana Grande & Barbra Streisand Brought the House Down with a Surprise Disco Duet
The former Voice Coach and the musical theater icon wowed in this throwback performance!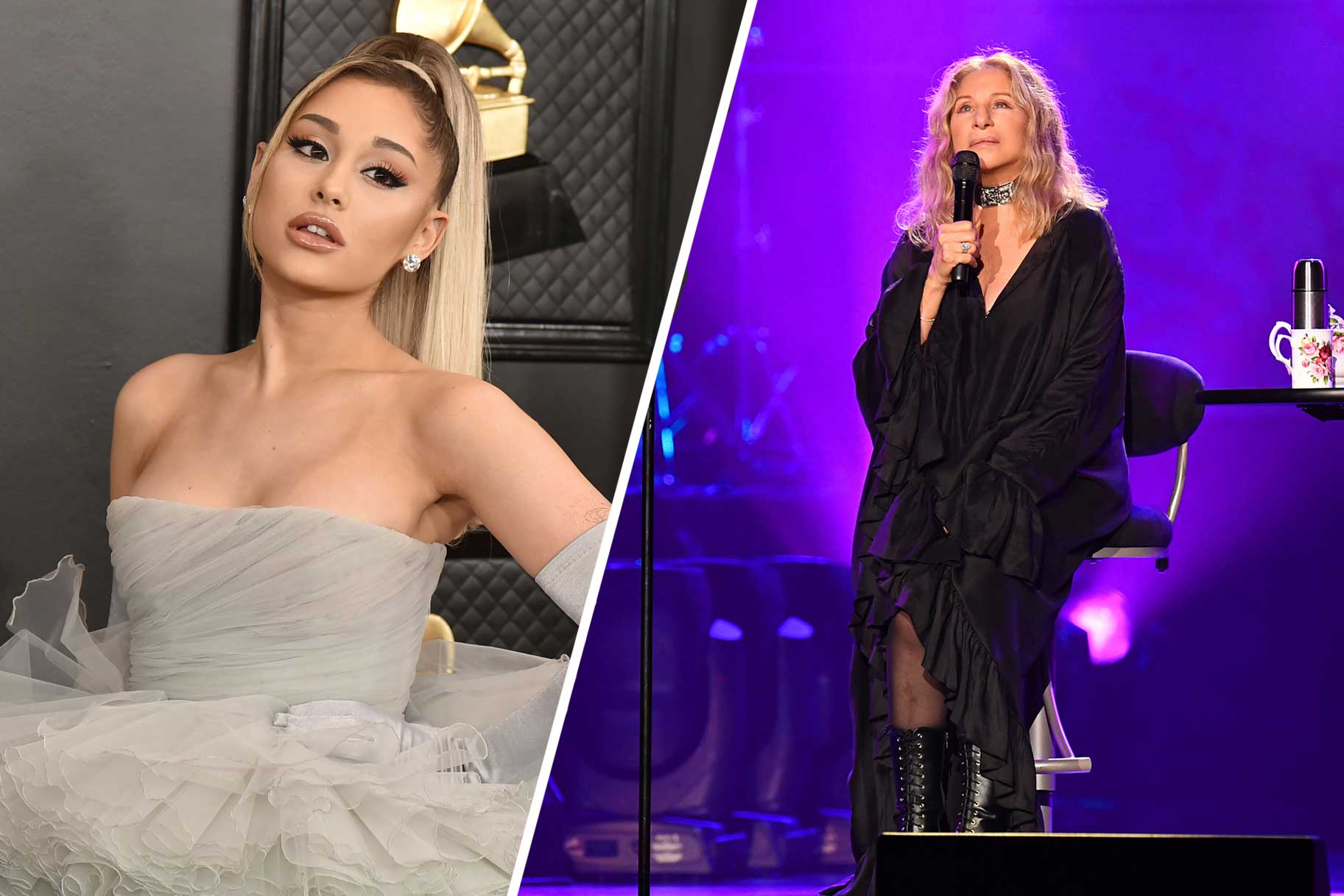 Remember when Ariana Grande and Barbra Streisand sang together? We sure do. 
In 2019 in Chicago, the Broadway legend joined the former The Voice Coach onstage for a surprise duet of the song "No More Tears (Enough is Enough)". In the clip (which a fan posted on YouTube) we catch a glimpse of the two talented ladies crooning the slow introduction together as the crowd went wild, with Streisand using her gusto and Grande giving us a rare glimpse of her theatrical lower register. The music then picked up in pace, as the two switched the lyrics back and forth and grooved to the beat energetically. No tears here, as the gals were having too much fun!
What to know about "No More Tears (Enough is Enough)"  
"No More Tears (Enough is Enough)" is a 1979 duet originally recorded by Barbara Streisand and Donna Summer. The upbeat disco tune reached the number one position on the Billboard charts that year. The empowering track tells the story of moving on after a breakup.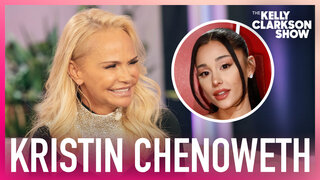 The lyrics to "No More Tears (Enough is Enough)"
It's raining, it's pouring
My lovelife is boring me to tears, after all these years
No sunshine, no moonlight, no stardust, no sign of romance
We don't stand a chance
I've always dreamed I found the perfect lover
But he turned out to be like every other man
Our love, our love
Raining (raining)
Pouring (pouring)
There's nothing left for us here
And we won't waste another tear
Ah, yeah
If you've had enough, don't put up with his stuff, don't you do it
If you've had your fill, get the check pay the bill, you can do it
Tell him to just get out
Nothing left to talk about
Pack his raincoat show him out
Just look him in the eye and simply shout
Enough is enough (is enough)
I can't go on, I can't go on no more, no
Enough is enough (is enough)
I want him out, I want him out that door now
I've always dreamed I found the perfect lover
But he turned out to be like every other man
Our love (I had no choice from the start)
Our love
Our love (I've gotta listen to my heart)
Our love (Tearing us apart)
Our love, ooh
Enough is enough (is enough)
I can't go on, I can't go on no more, no
Enough is enough (is enough)
I want him out, I want him out that door now
Goodbye mister, goodbye, goodbye mister
Goodbye sugar
No more tears
No more tears
No more tears
I've had it, we've had it, you've had it, he's had it
No more tears
Is enough, is enough, is enough, is enough, is enough, is enough, is enough