NBC Insider Exclusive
Create a free profile to get unlimited access to exclusive show news, updates, and more!
Sign Up For Free to View
Here's Why Justin Hartley Loved the Way Kevin Was Written on This Is Us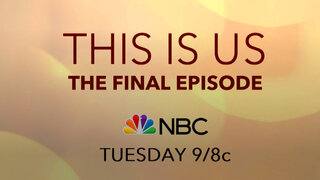 For many, This Is Us was more than just a great TV show. That's certainly the case for actor Justin Hartley, who played Kevin. The hit drama marked one of Hartley's most significant career chapters to date. And in a new interview, he opened up about the experience. 
"We did so much on that show that I'm so proud of," Hartley said during a recent appearance on The Rich Eisen Show. "We touched on so many topics. Hot topics that are relevant to people. Depression, sexuality, addiction, divorce, death, everything you can imagine."
On a personal level, Hartley expressed his respect and admiration for the evolution of his character, Kevin. 
"I love the way [show creator] Dan Fogelman wrote this character," Hartley said. "He's going through all this turmoil, and you know, so often this will happen on TV, and then, by the end of the episode or by the end of the season, everything's back to normal—that character's great. He didn't do that with Kevin, which, I think is more like what you go through in real life."
This Is Us found the humanity in adversity. The show struck the perfect balance between letting the characters work through their issues at a realistic pace while also sustaining the emotional momentum audiences grew to love.
"There's not always a happy ending right around the corner," added Hartley. "So, for years, [Kevin] was going through this thing...which is life. And I appreciated that."