NBC Insider Exclusive
Create a free profile to get unlimited access to exclusive show news, updates, and more!
Sign Up For Free to View
Why Did Casey Novak Leave Law & Order: SVU?
Novak was one of NYC's finest attorneys from Seasons 5-9 of the beloved NBC series. 
Law & Order: Special Victims Unit has seen dozens of talented investigators and prosecutors come and go throughout its 24 seasons, but fans will never forget ADA Casey Novak, played by the talented Diane Neal. 
ADA Sonny Carisi (Peter Scanavino) may be calling the legal shots nowadays, but once upon a time, it was Novak navigating intense cases with Olivia Benson (Mariska Hargitay) and the team. Novak was one of the squad's most beloved characters from Seasons 5-9 of Law & Order: SVU, never backing down from a case in an effort to always see justice served. 
Novak's SVU days may be behind her, but fans still can't get enough of her wit and ruthless tenacity. Dive into Novak's SVU backstory, below.
Why did Casey Novak leave Law & Order: SVU?
After busting criminal behinds for many seasons on Law & Order: SVU, Novak left the squad in Season 9 after she faced an extensive suspension for violating due process. Novak returned as a guest star in Season 12 and throughout Season 13 of SVU as one of the squad's go-to attorneys. 
Novak is first introduced to the SVU in Season 5 after she replaced Alex Cabot (Stephanie March) as the ADA. Novak initially struggled to gain her footing, butting heads with Stabler (Christopher Meloni) and Benson after meeting. Slowly and surely, though, she became an integral squad member. 
In Season 9, Episode 19 ("Cold"), Novak is forced to leave the SVU after some fast and loose tactics caught up with her. After a police officer became the main suspect in a grueling assault and murder case, Novak got entangled in a messy legal situation. While ferociously trying to convict the officer responsible, Novak knowingly bent the rules, landing her in the hot seat with her supervisors. Novak's license was ultimately suspended for three years, much to the shock of Benson and Stabler.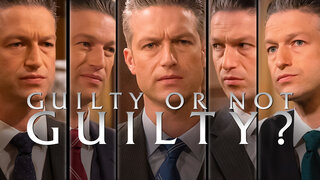 As soon as Novak was able to practice law again, she hit the ground running. In Season 12, Episode 21 ("Reparations"), Novak returned to the Manhattan DA office under a cloud of distrust. Unsurprisingly, her suspension didn't leave her reputation in the best shape, so she needed to land a conviction to reestablish herself. Of course, that took little time at all. 
In Season 13, Novak returned to the SVU alongside fellow former ADA Alex Cabot. The talented ADAs combined their efforts on many cases throughout the season, which was a fun reprise for fans.