NBC Insider Exclusive
Create a free profile to get unlimited access to exclusive show news, updates, and more!
Sign Up For Free to View
Why Chrissy Metz Thought the This Is Us Finale Hinted at Katoby Reuniting
"Is there something I should know?" Metz asked the show's creator.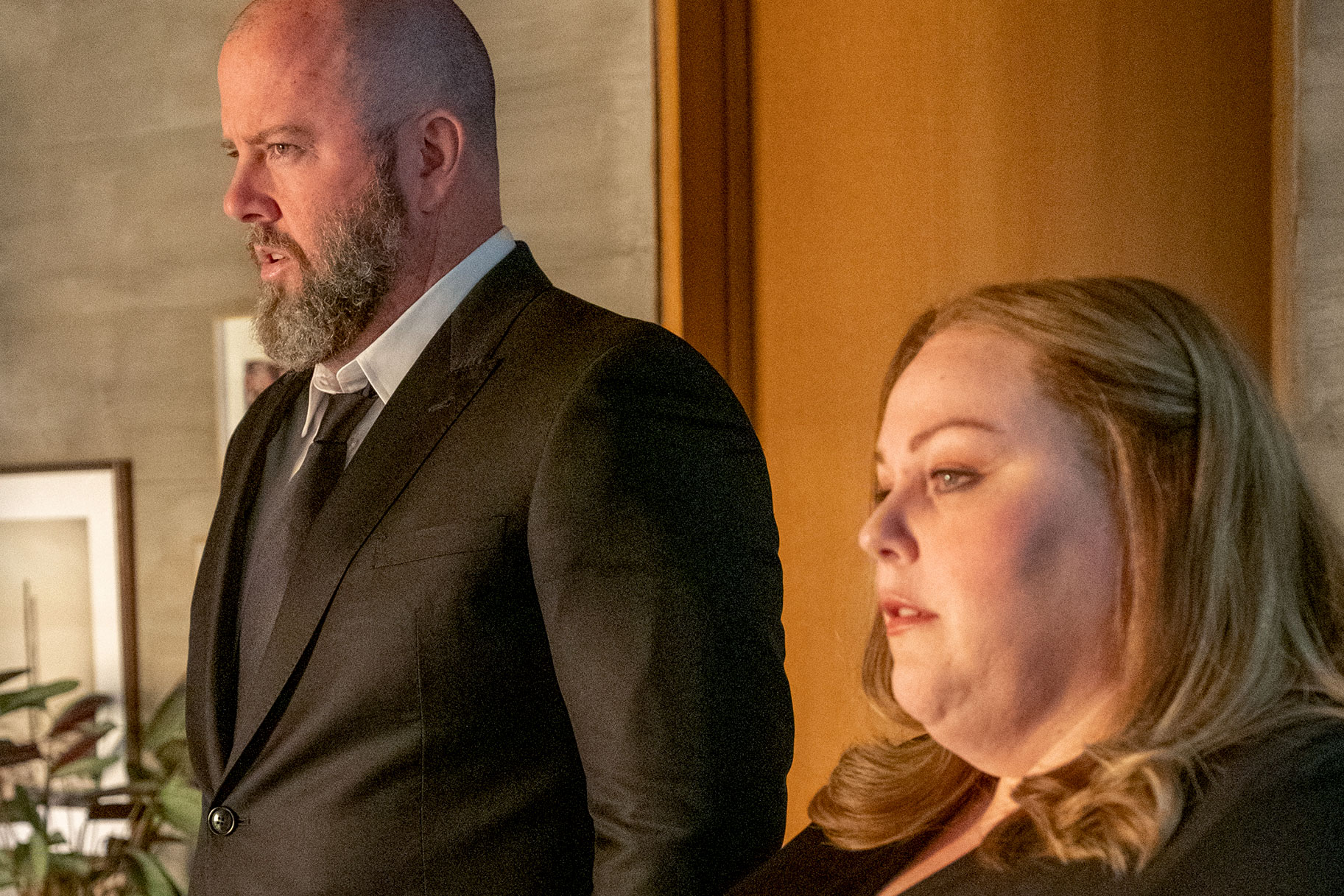 Kate (Chrissy Metz) and Toby's (Chris Sullivan) breakup on This Is Us was heartbreaking for fans. Even though they both found love again separately—Kate ultimately married her boss, Phillip (Chris Geere)—many still have a soft spot for Katoby. That includes Metz  who, in a new interview with Us Weekly, reveals there was a scene in the series finale that made her think Kate and Toby could get back together in the future. 
The scene in question happens after Rebecca's (Mandy Moore) funeral. Toby and Kate, dressed in black, are reflecting on their lives and marriage. After Toby makes a silly joke, he tells Kate, "That was a Back to the Future reference." Kate replies, "I know, I was married to you," to which Toby smiles and says, "Yes, you were." 
"Yes, I was," Metz responds, smiling back at Toby. 
But does this mean anything? Not romantically, but Metz thought differently for a second. "It's so funny, in one of the last scenes of the finale, I said to Dan [Fogelman, the show creator], 'Are you laying some groundwork? Is there something I should know? What is going on? Are they getting back [together]?' and he's like, 'No, Chrissy.' And I'm like 'Alright,'" Metz said. 
Ultimately, Metz realizes why Kate and Toby didn't go the distance. "I understand why they wouldn't, and I also thought it was really beautifully poignant that, when you love somebody truly, you'll never stop loving them," she said. "And they're gonna be co-parents and wonderful people and friends together. But yeah, it's hard because Chris Sullivan is my guy. He's such a great friend."