NBC Insider Exclusive
Create a free profile to get unlimited access to exclusive show news, updates, and more!
Sign Up For Free to View
Molly Shannon Returned to the SNL Stage as Host—And Her Sketches Were Hilarious
As an SNL legend in the 1990s, it was no surprise that Shannon crushed this appearance.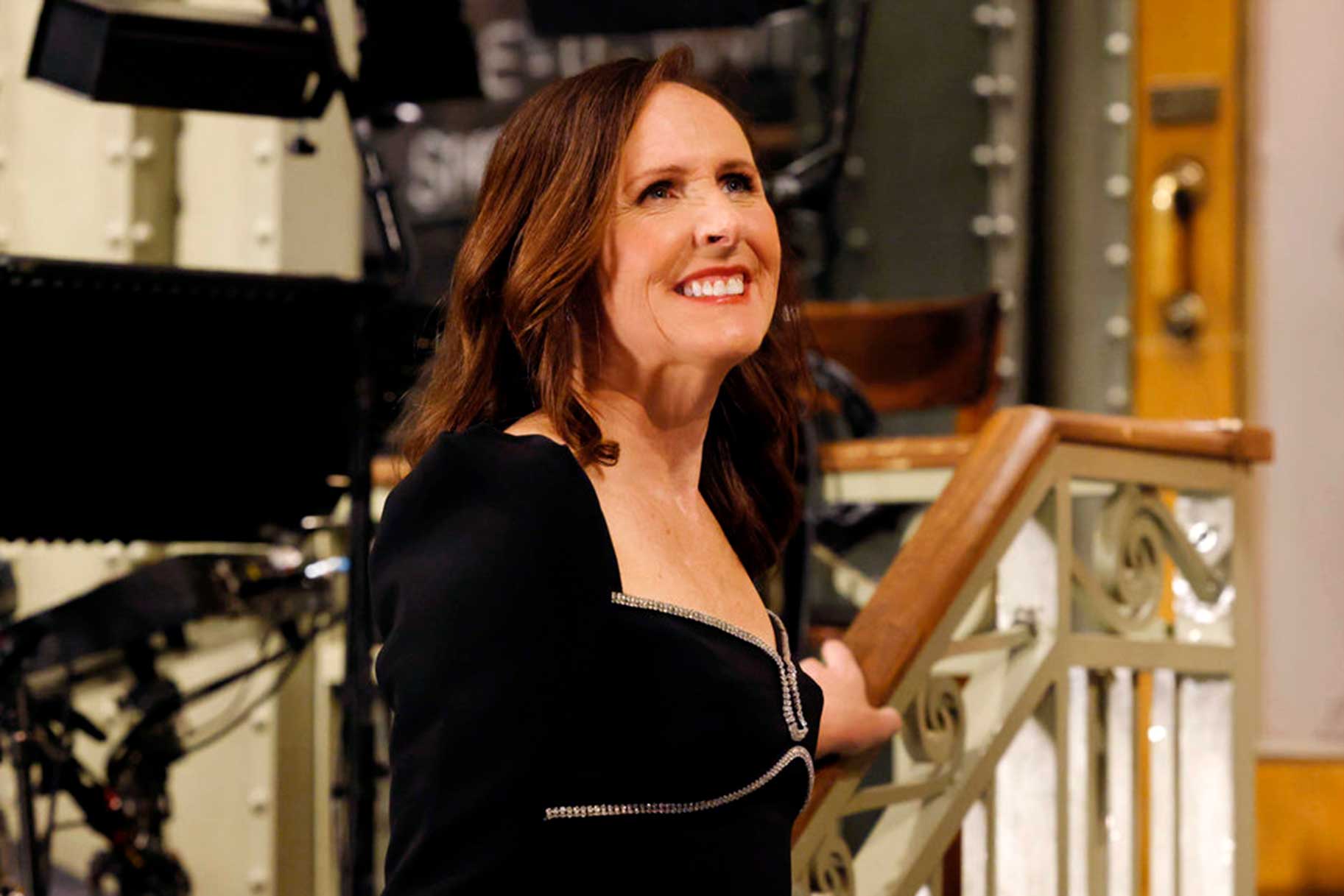 The April 8, 2023 episode of Saturday Night Live was a hoot from beginning to end, in part due to a veteran cast member returning as Host. The endlessly-entertaining Molly Shannon appeared as Host for the second time, returning to the stage she used to call home—and crushing it, obviously. 
Shannon was a member of the SNL cast from 1995 to 2001, starring in many iconic sketches that are regarded as some of the show's best to this day. After blowing crowds away as an SNL fan favorite, Shannon went on to star and appear in dozens of iconic projects such as Superstar, Other People, The White Lotus, and 2023's A Good Person. Shannon is no stranger to the Studio 8H hustle and bustle, and it was apparent throughout each of her side-splitting sketches. 
Watch the hilarious highlights from Shannon's SNL episode, below! 
Molly Shannon's Opening Monologue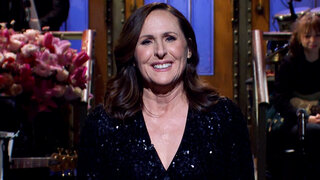 SNL creator Lorne Michaels and comic legend Martin Short even stopped by for brief cameos! 
"Valets"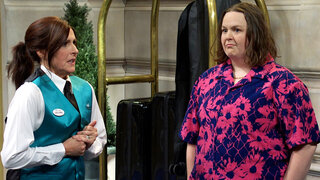 In this ridiculously funny sketch, a valet manager (Andrew Dismukes) trains a group of new valet drivers. Despite emphasizing the importance of a "lil' joke, lil' bow, a lil' jog," the new employees struggle to properly connect with the clients.
"Netflix Live Promo: Jeannie Darcy"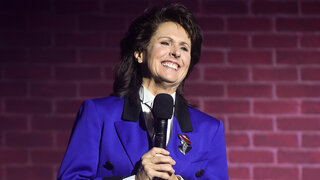 Get ready for stand-up comic Jeannie Darcy's Netflix debut with this trailer for the comic's live comedy special. The audience may seem a bit sleepy, but don't even get Jeannie started! 
"Pregnant Co-Worker"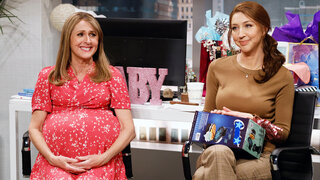 In this sketch, Shannon plays a woman whose office baby shower goes off the rails after it is revealed she was never pregnant; she just had gas. SNL's props department is the secret star of the sketch because as Shannon passes gas, her baby bump disappears, only to return after she has some lunch. 
"Molly Shannon 2K23"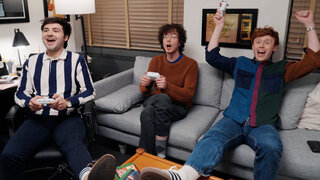 The Please Don't Destroy trio blew Shannon's mind after she discovered them playing a video game based on her life. With everything from a Tonight Show side-level to the birds and the bees discussion with her daughter, balancing an acting career with raising a family leads to an exhilarating play through.
"Sally O'Malley: Jonas Brothers"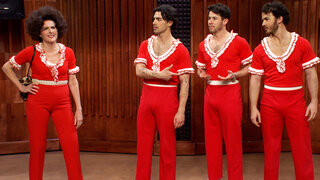 During her original SNL tenure, Shannon played the eccentric elderly dancer Sally O'Malley, and she reprised the gag for the April 8 episode. After the Jonas Brothers wish to vamp up their choreography, they recruit  O'Malley, who may be "50 years old since before you were born" but has the pizazz the brothers seek. It was great to have Sally back! 
"Drug Commercial"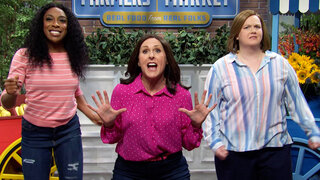 Things go hilariously astray on the set for the new feminine medication Vagerted after Shannon passive aggressively comments on her fellow cast's performance: "It's like one of us is Beyonce, and the other two are really bad at dancing!"
"CNN App"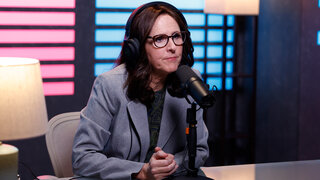 After Trump's recent indictment, a commercial advertises a new meditation app called CNZen, an app where CNN reporters detail Trump's indictment and arrest in a new relaxing way. If you love Shannon in her O.G. NPR sketches, you'll appreciate the calming tones of this new must-have app. 
"The Play"