NBC Insider Exclusive
Create a free profile to get unlimited access to exclusive show news, updates, and more!
Sign Up For Free to View
Watch Jenna Ortega's Endlessly Hilarious SNL Sketches
The young horror icon flexed her funny bone for the world to see. SNL airs at 11:30/10:30c on NBC.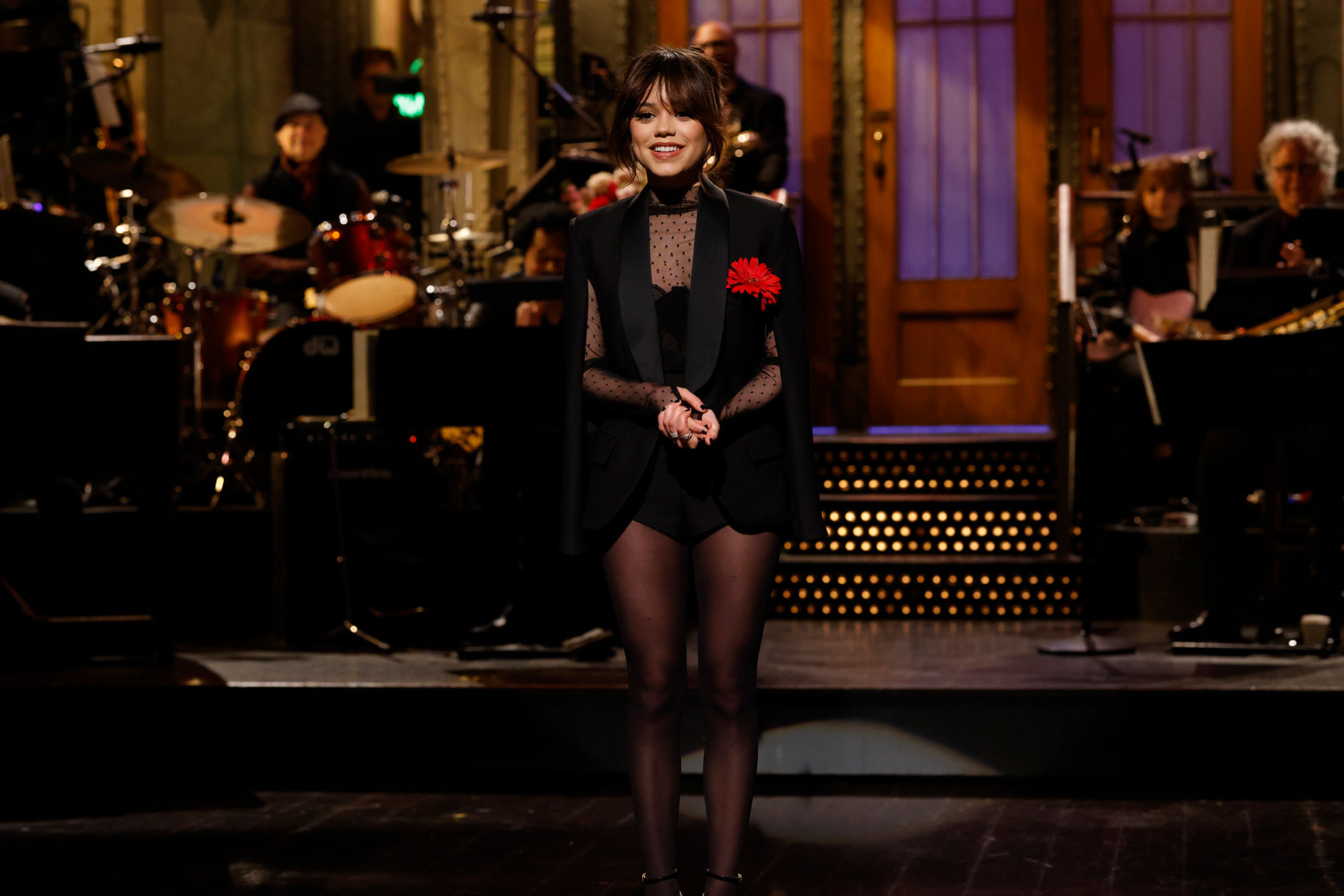 Jenna Ortega was the Host with the most on Saturday Night Live on March 11, 2023, and it was a seriously hilarious night.
The first-time Host took the SNL crowd by storm alongside musical guest The 1975, and she brought her A-Game for the milestone performance. With a delightful mix of horror-themed sketches and celebrity guest appearances, Ortega's SNL debut was a success. 
Watch Jenna Ortega's SNL sketches, below, to laugh along for the journey! 
Jenna Ortega's Opening Monologue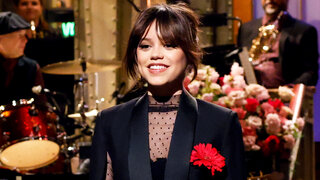 Ortega crushed her SNL debut, speaking in her opening monologue about being a child actress and how it feels to star in such iconic horror films. Ortega appears in Scream 6, which premiered the same weekend as Ortega's SNL appearance. 
"The Parent Trap"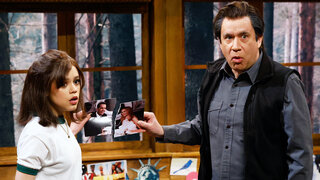 Iconic SNL alum Fred Armisen makes a cameo for this hilarious sketch based on The Parent Trap. Does he seem like a fitting body double for Ortega? Nah, but that's why the sketch is so funny. 
"School vs. School"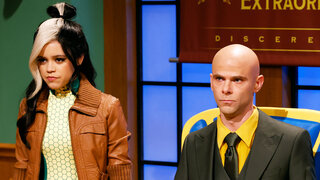 Ortega is so funny in SNL's X-Men spoof, where she plays a passionate mutant student who wants to win the game show and go all the way. She's a tad more zealous than her competition, but it makes for some seriously great scenes. 
"Exorcism"
Everyone has nosy neighbors, but sometimes they can come in handy, especially if you're dealing with a pesky exorcism. Ego Nwodim plays a concerned neighbor after Ortega becomes possessed; the perfect sketch for Ortega's horror origins. 
"Road Trip"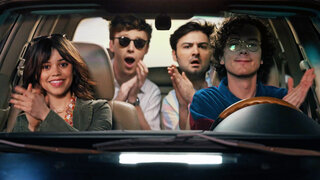 It always seems like a good idea to go on a great American road trip, but once you hit that four-hours mark, it's normal to think twice about the decision. Please Don't Destroy's latest digital short shines a spotlight on this universal truth, and boy is it accurate.
"Waffle House"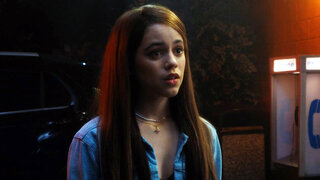 Everyone knows that what happens at Waffle House, stays at Waffle House. Ortega and Marcello Hernández play a high school couple that reevaluates their relationship outside the beloved diner. But if we're being honest, we're more interested in whatever is going on behind them. 
"Jingle Pitch"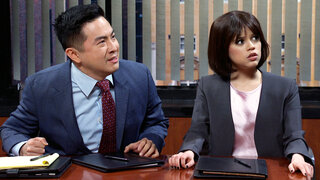 After a group of lawyers gathers to decide on a hit jingle for their law firm, they get an interesting pitch from a local band. 
"Ridiculousness"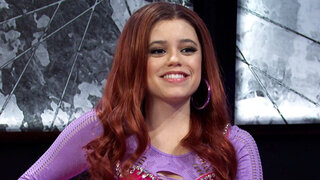 In this hilarious parody of Ridiculousness, Ortega plays a Host with perhaps the most ridiculous story that the crowd has ever heard. "Cat ball" is going to live in your head rent-free after watching this wild sketch. 
Can't get enough Saturday Night Live? NBC.com has so many classic moments ready for you to watch whenever you want. Here's how to do it:
How can I watch classic Saturday Night Live sketches? 
NBC.com is a great place to start. See below: 
Watch Saturday Night Live Saturdays at 11:30/10:30c on NBC and stream the next day on Peacock.