NBC Insider Exclusive
Create a free profile to get unlimited access to exclusive show news, updates, and more!
Sign Up For Free to View
Terry Crews Says This Is the Secret to Tom Ball's AGT: All-Stars Success
Everyone knows Ball is a legendary AGT Act, but Host Crews thinks it's for this awesome reason.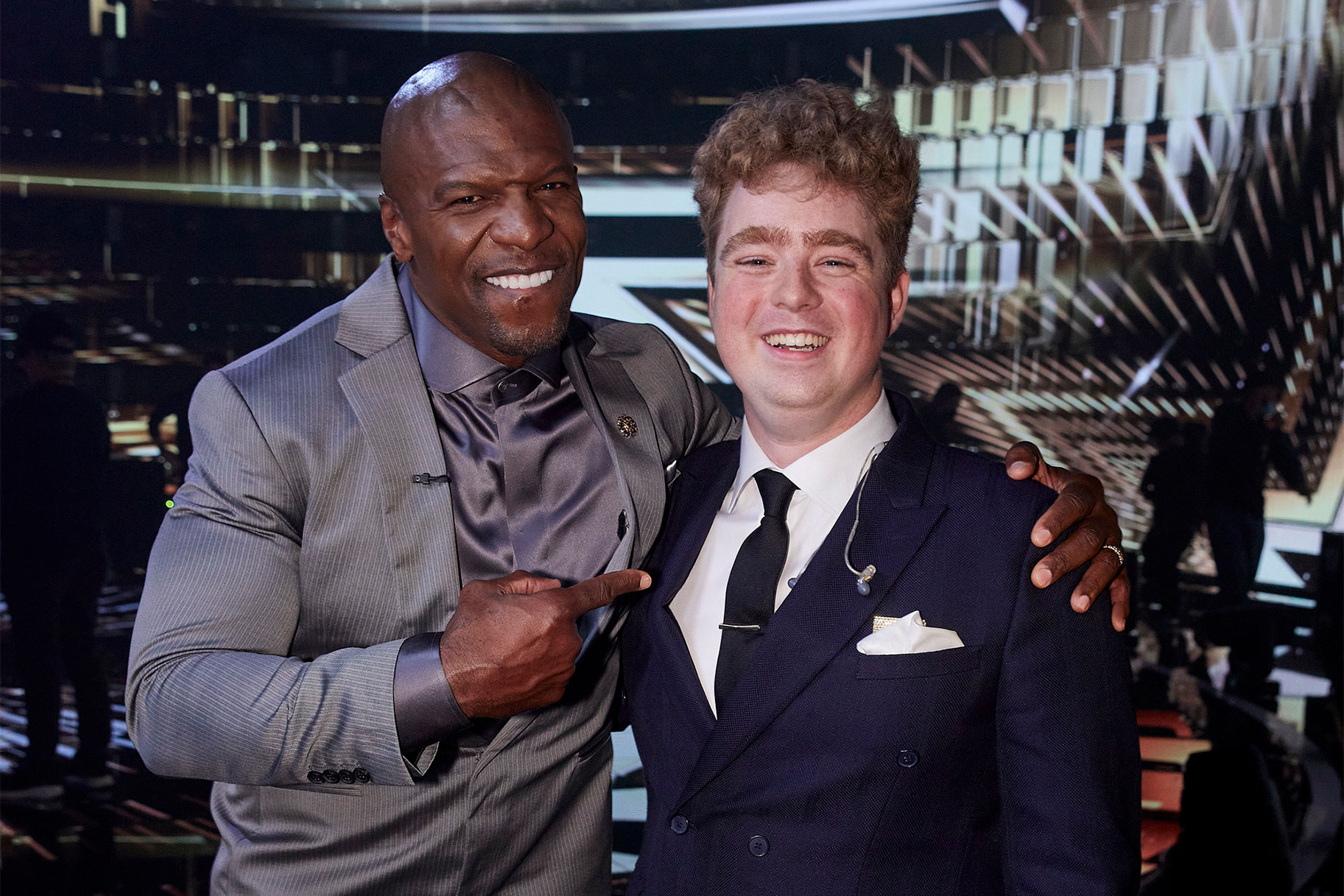 As the Host of America's Got Talent and AGT: All-Stars, Terry Crews has the most excitement over the incredible talent he sees on stage in the NBC talent competition series. And like every fan, he knows AGT: All-Stars finalist Tom Ball is a powerhouse vocalist that sets the bar high.
Crews commended Ball's AGT: All-Stars tenure during a February appearance on Late Night with Seth Meyers, and he was keen to comment about his enthusiasm for AGT and what he feels is the ticket to success when shooting for the stars. "I love that show!" Crews exclaimed. "I love AGT, man. I love being the Host."
Crews told Meyers, "First of all, you know, I study success. I study what it's about because, you know, I failed a lot. So I study what works. I watch these guys just come in here and do these miracles every day... People think it's about competition, but these guys never look at the competition. All they do is worry about themselves."
He continued by explaining Ball is such a successful Act because he focuses on his craft rather than comparison. "Somebody like Tom Ball, we gave him like this giant, like, all of us gave him a Golden Buzzer. He wasn't worried about anything else but what he was doing. And I realized that's what I need to do!"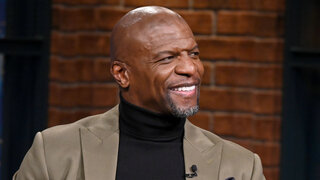 During AGT: All-Stars' fifth round of auditions, the Britain's Got Talent alum delivered a vocal rhapsody of "The Sound of Silence" by Simon & Garfunkel. It was an incredible AGT history-making moment, with Ball finishing the performance to find a standing ovation. The Audition earned Ball the Group Golden Buzzer from Crews and Judges Howie Mandel, Heidi Klum, and Simon Cowell, launching him straight to the Live Final, where he exited the competition in the Top 11.
Crews continued by telling Meyers that comparison usually inhibits progress. "You were looking at your side, and you're looking at other people, and you're seeing what everybody is doing. But when it works, you just work on yourself, and that's what I love about this whole thing."
Part of what makes Ball such a successful AGT Act is that his passion takes center stage, with each of his haunting performances packed with emotional vulnerability.
"You're only 24 years old and Simon & Garfunkel are a lot older than that," Mandel told Ball following his AGT: All-Stars Audition. "But you do it so right. You're really amazing."
Simon was so blown away by Ball's AGT reentry that he was a little peeved about his Britain's Got Talent tenure. "Tom, I'm actually angry about something. I wish this was the first time I'd ever heard Tom, in a weird way," Simon told Ball, noting his operatic similarities to a BGT fan favorite. "You're like Susan Boyle's grandson because what you do is not what we expect. For me, this is the best performance I've seen all series."
Crews can spot a winner when he sees one, and Ball's incredible music career is only just starting.