NBC Insider Exclusive
Create a free profile to get unlimited access to exclusive show news, updates, and more!
Sign Up For Free to View
Rebecca 'Finds Her Voice and Takes Control' in Final This Is Us Thanksgiving Episode
 "There's drama in every time period for Rebecca Pearson, for sure," the episode writer tells EW.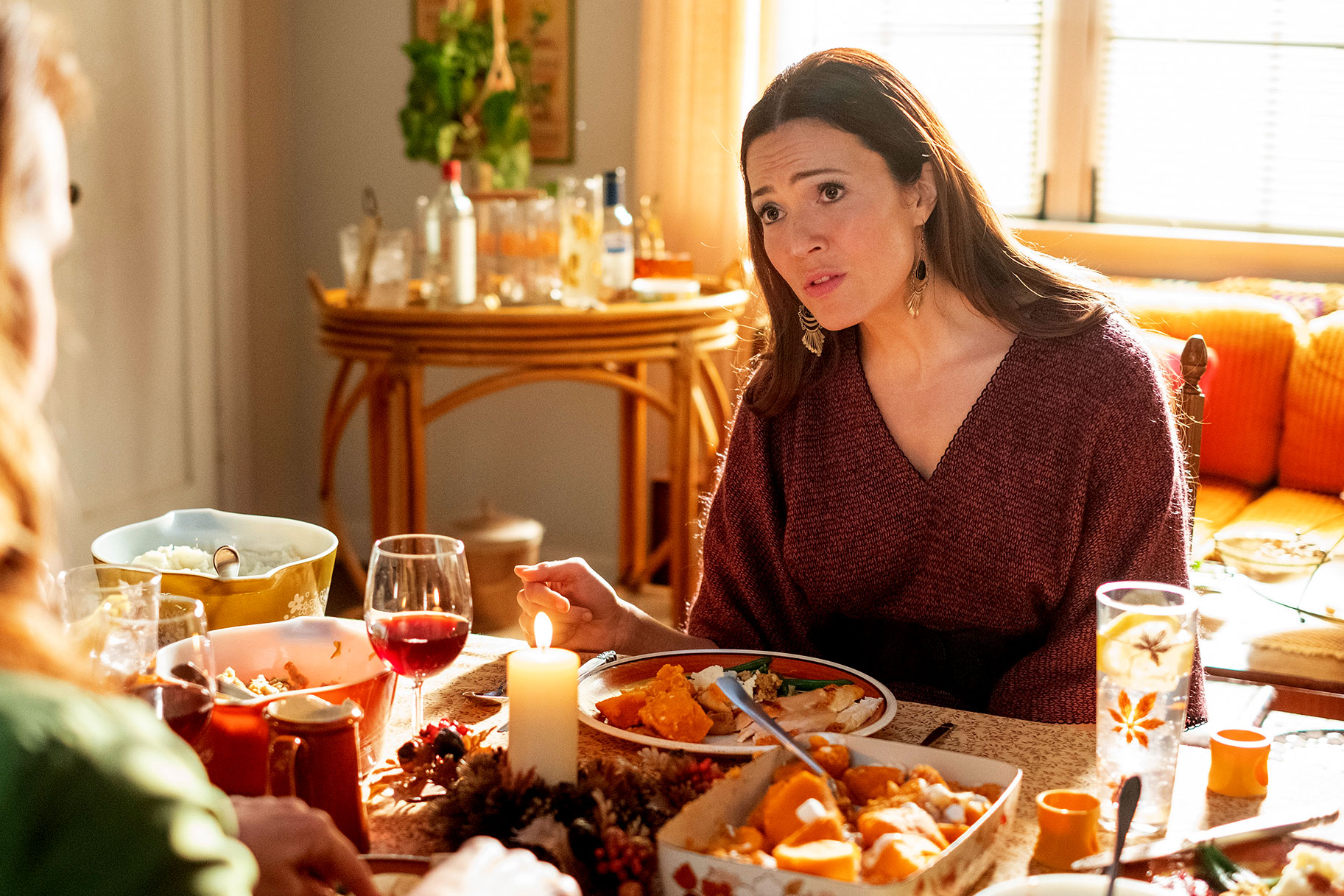 The This Is Us Thanksgiving episodes are some of the most memorable in the show's history, and for Season 6, the Pearsons are pulling out all the stops. 
New photos from the episode, which airs March 8, hint at major Turkey Day drama for Rebecca (Mandy Moore) across several time periods. In the far past, we see pre-teen Rebecca helping her mom (with whom she has a contentious relationship with) in the kitchen.
And in her early days married to Jack (Milo Ventimiglia), she's joined by both her parents on what's sure to be a super-charged Thanksgiving. 
But of course, the highest stakes are in the present, where Rebecca is battling Alzheimer's. In these newly-released photos, the 2022 Pearsons—minus Kevin's (Justin Hartley) twins—are together at the cabin for Thanksgiving. They're taking sweet photos, Kate (Chrissy Metz) and Rebecca are cooking, and Kevin is playing the guitar—most likely to the annoyance of Toby (Chris Sullivan). 
In a few photos, though, things take a more serious turn. Rebecca, Miguel (Jon Huertas), and The Big Three are all gathered around the dining room table, and it looks like Rebecca is delivering some difficult news. 
So, what is it? You'll have to watch the episode to find out, but the episode writer, Laura Kenar, tells EW, "In this episode, Rebecca finds her voice and takes control in three momentous Thanksgivings...and she has an intense and meaningful talk with The Big Three about the future. Rebecca's talk is going to change the lives of her children."
Kenar continues, "Tensions are high, and there's going to be some interesting movement with Miguel and Rebecca in the '90s. There's drama in every time period for Rebecca Pearson, for sure."
Oof. Brace yourselves, This Is Us fans. The Thanksgiving episode, titled "Taboo," airs Tuesday, March 8 at 9 p.m. ET on NBC. Catch up on the show right now on NBC.com and the NBC app.