NBC Insider Exclusive
Create a free profile to get unlimited access to exclusive show news, updates, and more!
Sign Up For Free to View
The 1st Photo of Atwater, Voight, Halstead, and Upton Reunited for P.D. Is Epic
"My TV family back in action!!!," one fan wrote in the comments.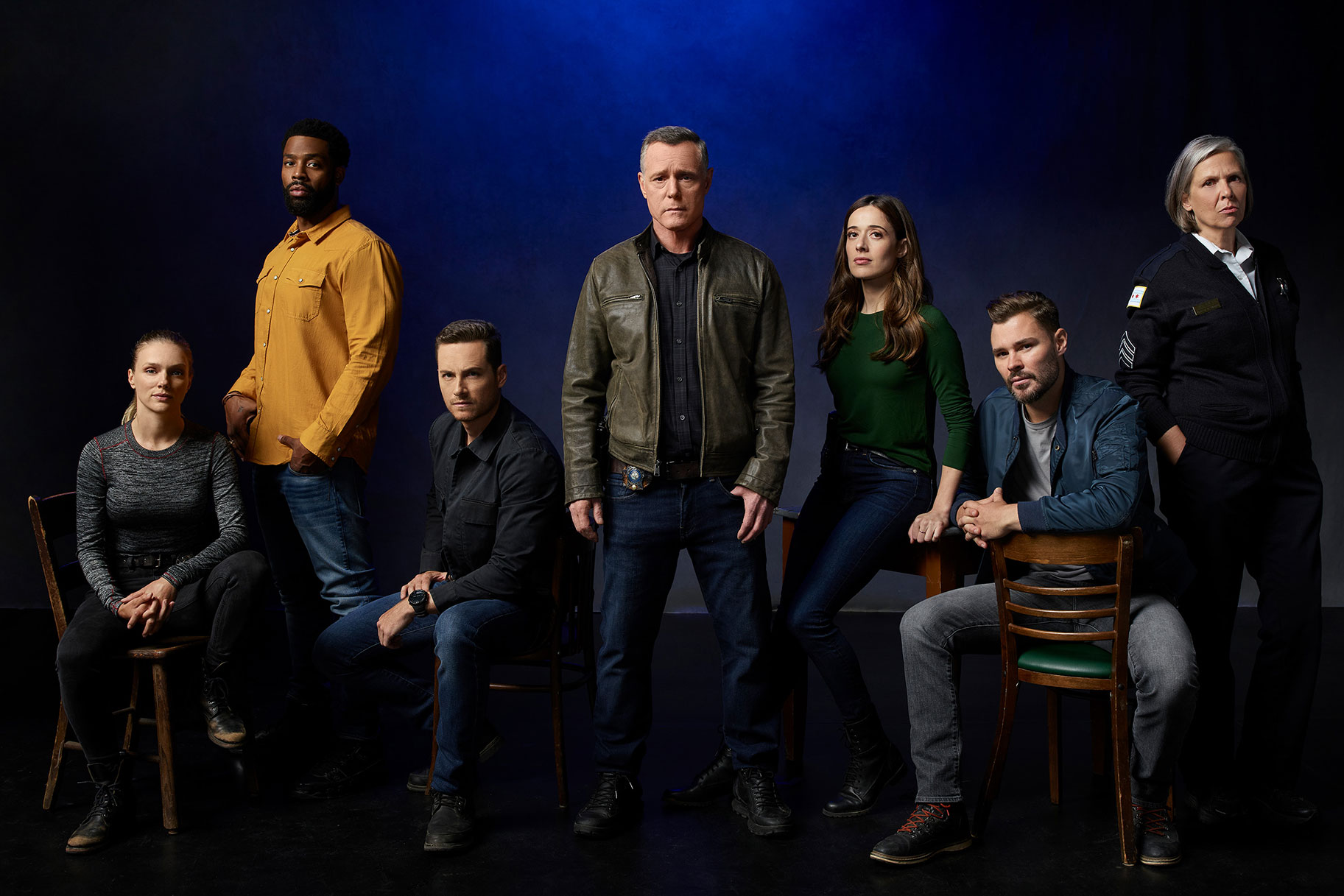 Chicago P.D. Season 10 premieres Wednesday, September 21 at 10/9c on NBC, and the cast is officially back filming. We've seen individual Instagram updates from Jesse Lee Soffer (Jay Halstead) and Tracy Spiridakos (Hailey Upton)—and now we're seeing a bunch of the crew together again. 
Spiridakos posted a selfie to Instagram on Monday, August 8 of herself, Kevin Atwater (LaRoyce Hawkins), producer Brian Luce, Jason Beghe (Voight), and Soffer with a simple caption: "🥰." 
The fans are so excited to see these pals back together. "My TV family back in action!!!," one fan wrote in response. 
"The squad is back," replied another. 
"I love you guys. The best team ❤️" posted a third. 
The team is adding a new series regular to Season 10: Benjamin Levy Aguilar, a.k.a Torres. The actor first got his start in the One Chicago universe playing Franco Chavaro in Season 7.
In an interview with KTLA 5, Aguilar revealed that he actually wanted to be a soccer player before being an actor. 
"I think that growing up in Guatemala, it's a country where everything revolves around soccer," he said. "It's part of the culture and gave me the right path when I was little."
However, an injury caused him to pivot, and his mother suggested show business. "It was the first time we ever talked about it, and I remember her being like 'What about acting?'" recalled Aguilar. "And I remember thinking, like, 'Oh, yeah, like movies…OK.' We called the airline that same day, while in traffic, and called the airline and booked a flight [to Hollywood] for the next week."
Watch Chicago P.D. on Peacock and on NBC.