NBC Insider Exclusive
Create a free profile to get unlimited access to exclusive show news, updates, and more!
Sign Up For Free to View
Quantum Leap's Stars Explain the Key Differences Between the New Series and the Original
Raymond Lee and Caitlin Bassett weigh in on what to expect, 30 years into the future.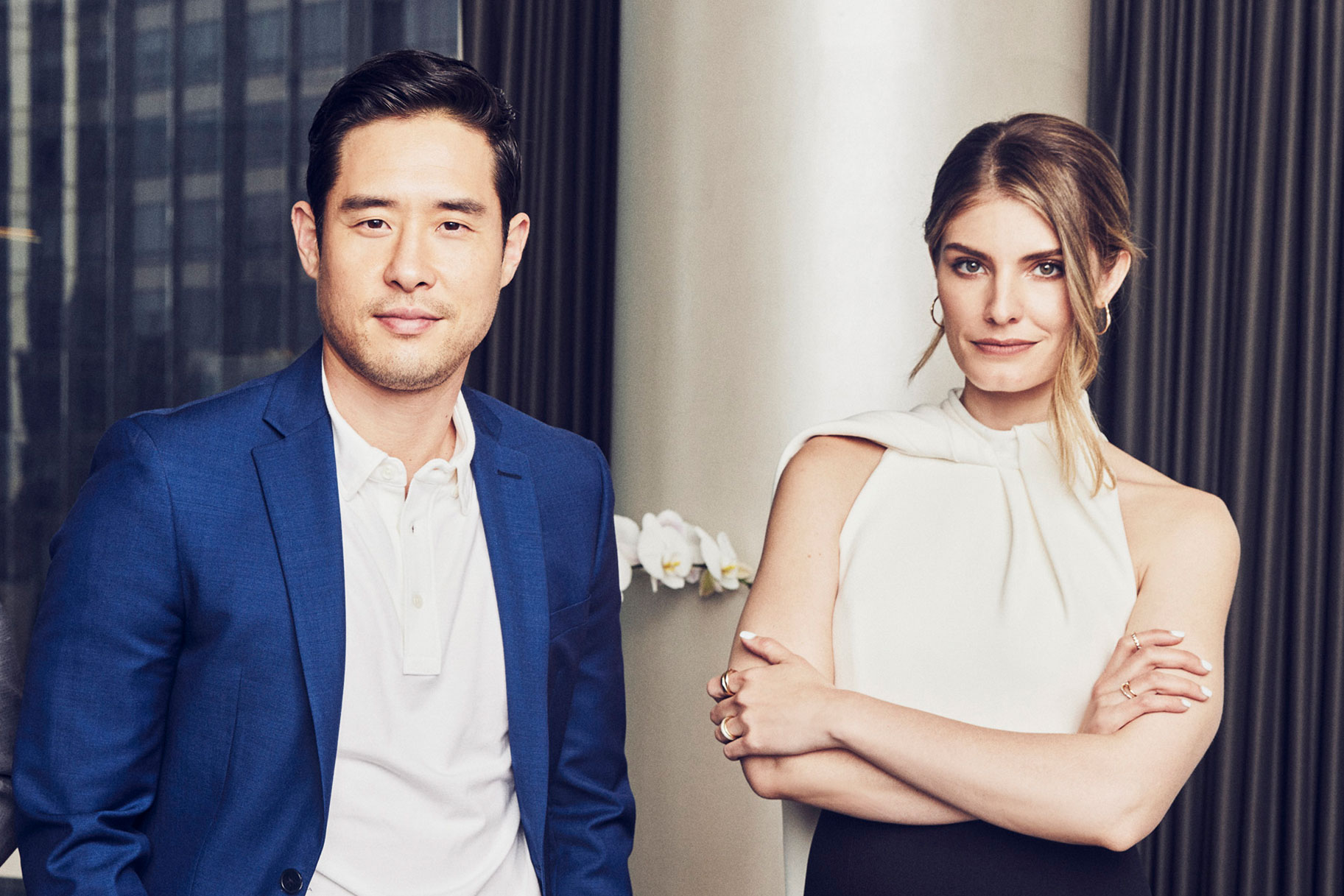 Nearly three decades after the series finale, Quantum Leap fans are being treated with a new take on the iconic '90s series. NBC's new series Quantum Leap is set to premiere this fall, starring Raymond Lee as time leaper Dr. Ben Song. The main question on our minds: what can we expect from the new Quantum Leap compared to the original Quantum Leap series?
Although the new series is operating in the same world as the '90s version, there are some key differences between the two shows that will take the imagination and storytelling capabilities to new heights, while maintaining the sci-fi thrills and heart.
According to executive producer Martin Gero, the original timeline of the show is still in place, so the new version isn't a reboot.
"It takes place 30-something years from where the original show ended up, so it still exists in that timeline, and we acknowledge the Quantum Leap program," Gero told TV Insider. "We want to deliver a show that feels like it has a reverence for the O.G. Leap, but we also want the feel to be modern and something new fans will love."
Actor Caitlin Bassett, who plays Addison Augustine in the new series, says the evolution of film and technology plays a huge role in how the creators approach the project.
"The biggest differences between the original show and the new one are really just the fact that we're working with 2022 technology now, which not only changes how it's going to look and what we can do as a show visual effects-wise but also the technology within the show," Bassett told NBC. 
Longtime fans will also appreciate the added layers of storytelling that support characters and settings that weren't vividly depicted the first time around. For Lee, the most notable change is the visual presentation of the Quantum Leap headquarters. 
"Before we would just see Sam and Al navigate through this space together with the help of Ziggy, but we didn't necessarily know where all of that information was coming from," Lee told NBC. "Now, we get to see the headquarters and the people working at Quantum Leap headquarters and there's a whole life there with its own drama that supplements the story."
Quantum Leap premieres Monday, September 19 at 10/9c on NBC and next day on Peacock.